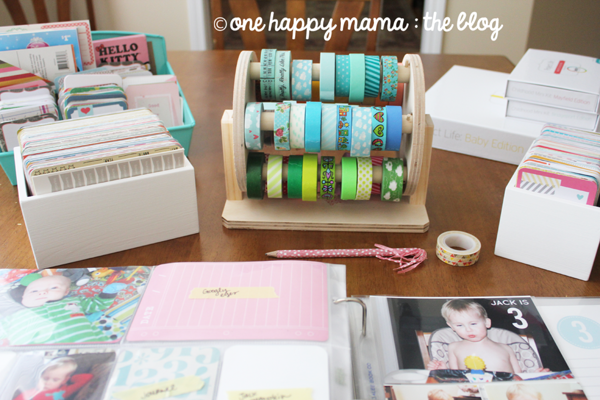 Happy Monday sweet friends!
I'm so happy that you stopped by! I've got some really cool things to share with you today! This was my view over the weekend. Me, at my dining room table, with my Project Life® album opened up to the pages I'm working on, lots of Project Life® kits around me and now I've got three new goodies that make my Project Life®-ing even MORE fun.
My sweet friend, Adrianne over at All Ready Memories, generously sent me three products from her shop to review. The first is the ever-so-awesome washi wheel. What a SUPER COOL idea! I might have a bit of a washi tape addiction. Ok, that's saying it mildly, but before I just had my washi tape all in a bowl and I had to dig through it to find the perfect tape and that got time consuming AND messy, plus I have purchased some washi tape twice on accident, just because I didn't know I had it since I didn't really SEE it. Well, this washi wheel is SO nice because it allows you to organize your washi tape any way you'd like (I did mine by color) and so now I can just move the wheel and see the different washi tapes that I have. It's made of a really great and sturdy wood, can hold up to 72 rolls of washi tape (depending on the widths) and it super easy to put on the rolls of tape and take them off – the wooden rods have these little holes at the end where a tiny wooden peg is and you just take that out and then remove the rod from the wheel and then add or remove the tape you need. Easy as that. I love it also because you can keep the wood natural (which is what I did) or paint it or stain it to what you'd like. Fun, huh? At the rate I'm going – I'm going to need a couple more of these! Ha!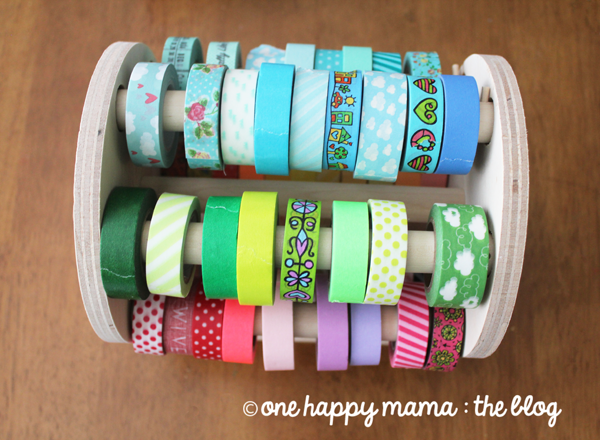 The next two goodies that I got to try out are the 4×6 Storage Box and the 3×4 Storage Box. These boxes were perfect to hold my Project Life® cards. It's so nice to have them all handy like that and not have to stack a bunch of the kit boxes on my desk or table, plus I like the look of these little wooden storage boxes. I opted to paint these two white. I may eventually paint my washi wheel white, but thought I'd go ahead and paint these white and I just love how clean and simple they look and boy do they hold lots of cards! The 4×6 can hold 300+ cards and the 3×4 can hold up to 500 cards! I think that in the 4×6 box alone I put the 4×6 cards from three of the big kits and then the cards from two mini kits! Pretty awesome, eh? Just like the washi wheel, I definitely think I need some more of these! I also want to make some cute little dividers to put in these soon, too! Then I can just look through the boxes even faster!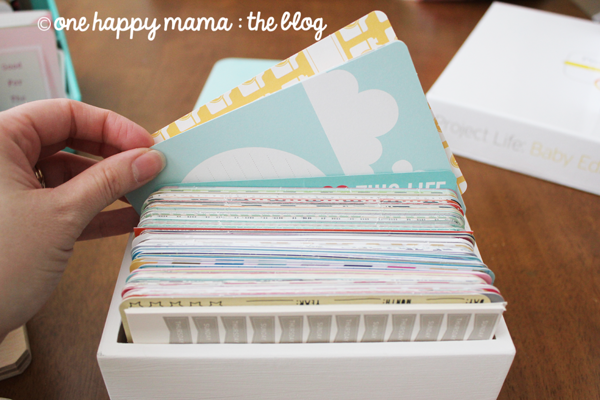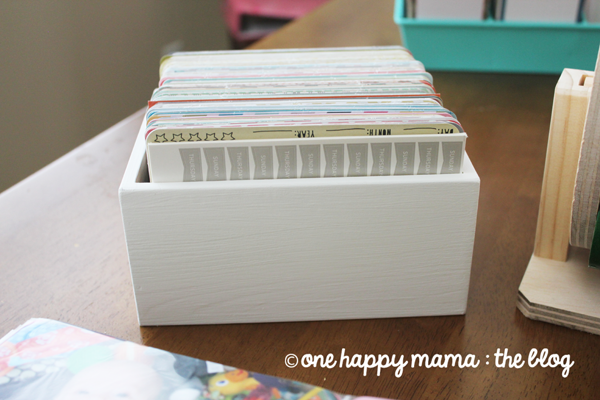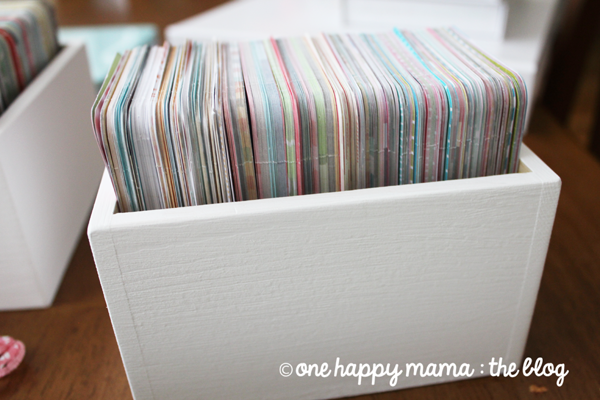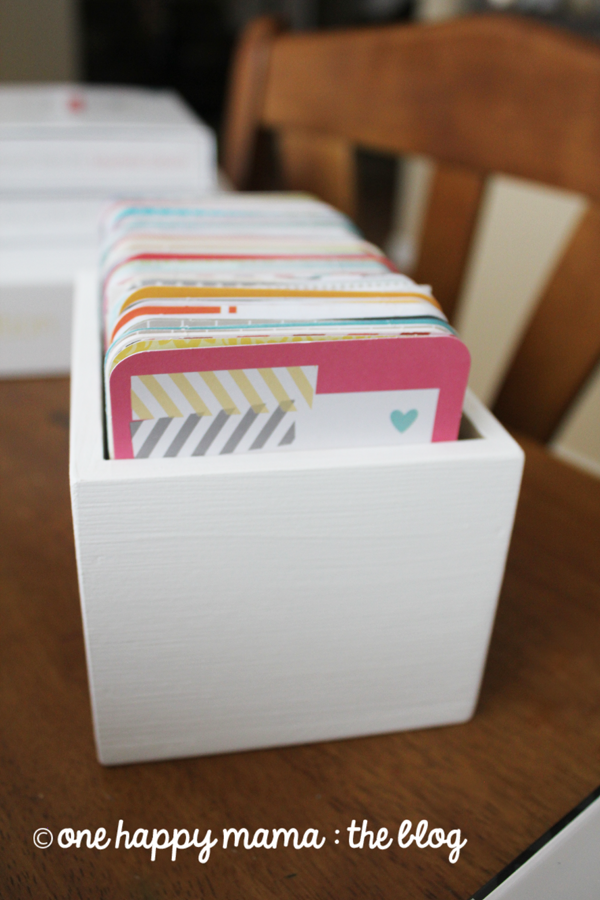 You can use the wooden storage boxes for lots of other things if you'd like – like stickers, washi tape, embellishments or even to hold the misting sprays that lots of folks have. Some more great things about these products are that they are handmade and are made in the U.S.A. Yay! Oh, and Adrianne at All Ready Memories is super sweet, too – so be sure to check out her website HERE!
If you'd like to purchase some of these super cool products – Adrianne has so nicely given all of my readers a coupon code for 15% off from now through the entire month of November. Just enter the code ONEHAPPYMAMA to receive the discount! Pretty cool, eh? I told you Adrianne was sweet! :) Thank you, Adrianne!
I hope you have a wonderful, blessed day! I'll be back tomorrow sharing more of my Project Life® pages on Project Life® Tuesday! See you then! Hugs!
Disclosure: All Ready Memories is a sponsor of One Happy Mama. I received the above products for review purposes. The opinions about these products are completely my own. They are super cool. Enough said. :)