Happy Project Life® Tuesday! :)
Today I thought I'd post a little update of Luke's baby album.
I'm still keeping up-to-date with it and it feels GOOD. I just keep making little notes here and there and making sure that if there are any pictures that I'm putting in my family PL album that I want to be sure is in his baby album that I print two copies and set it aside. Makes for easy album updating for sure!
Ok, here you go: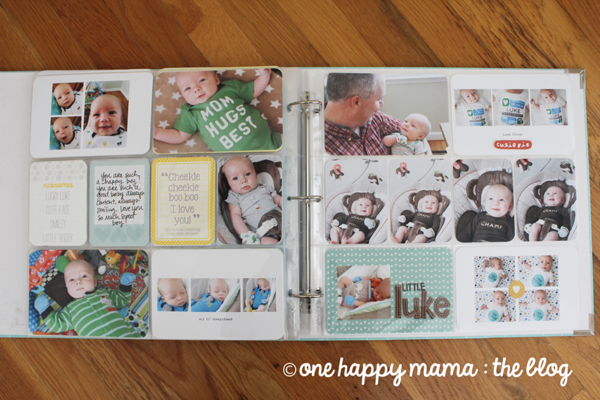 Here are both sides of the spread.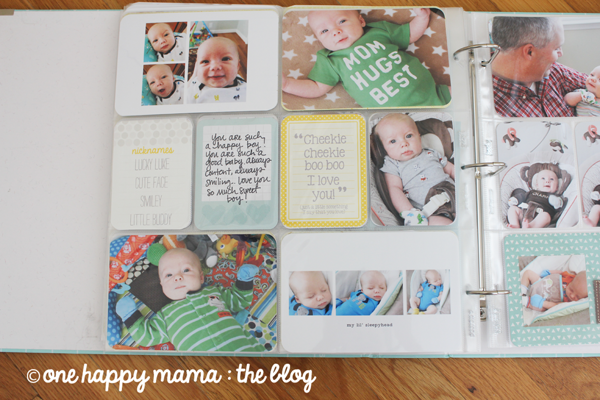 Here's a close up of the left side. :)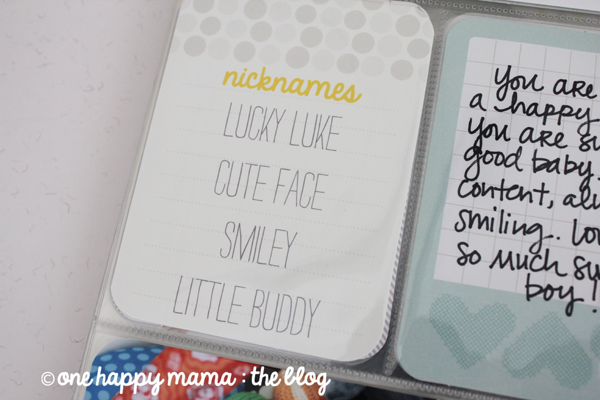 I used the digital version of the Baby Edition – Neutral kit and added some text to it in Photoshop and then printed it out and slipped it into my Project Life® page. These are Luke's nicknames that we have for him. :)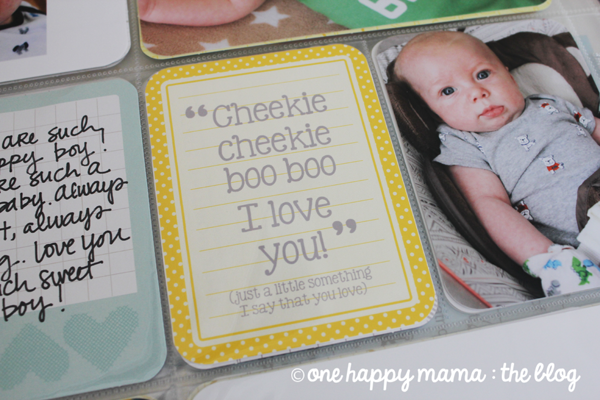 Here's another card that I did using the digital version of the kit. I just added this "Cheekie cheekie boo boo – I love you" quote to it. It's just something that for some reason I've said to Luke since he was born and now he loves it and smiles to it. I'm not sure where it came from – just wanted to get it down so I wouldn't forget. :)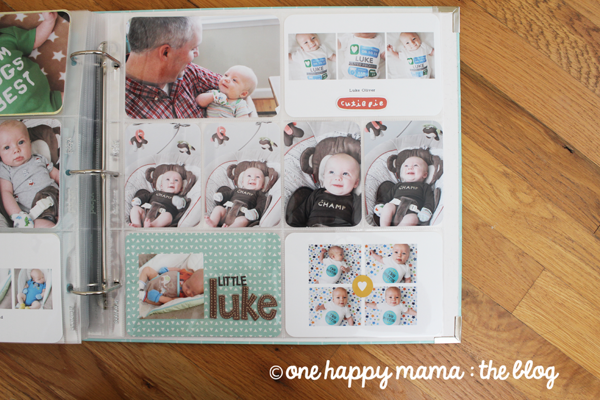 Close-up of the right side.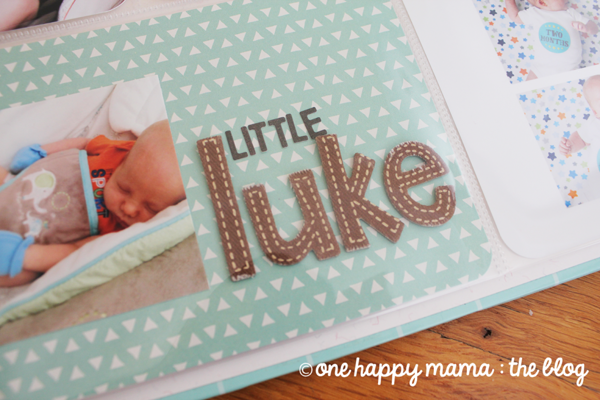 Added some stickers to this 4×6 card. This is not from the baby kit – it's from one of the Dear Lizzy kits, I believe. Or maybe it's Jade. Shoot. Gotta go and figure that out. LOL!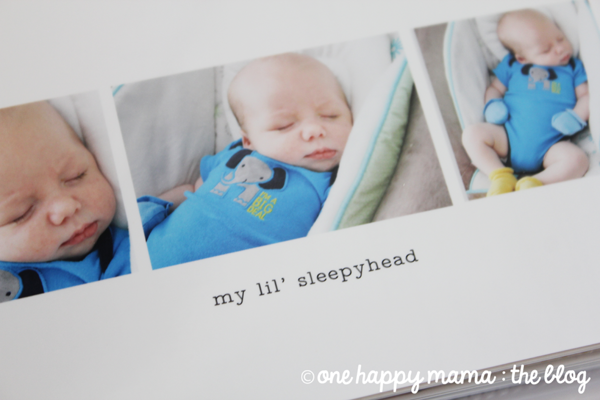 Close-up of a little 4×6 photo spread of sweet Luke sleeping. He's my third baby and I STILL can't get enough of sleeping baby photos. Seriously. Someone stop me. Photo template from HERE.
A close-up of the right side. Another template from HERE. I just LOVE Tracy's templates. One of my new favorite things to add to my PL album! I added the "cutie pie" sticker to the photo.
Oh, and here is the monthly update that I did for his album: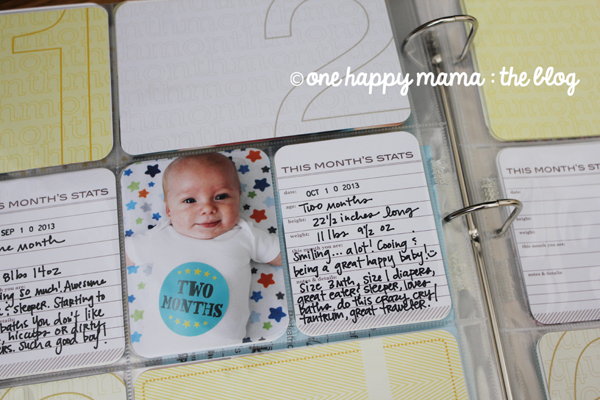 Love that every month I can jot down these monthly tid-bits and have it all done and in his album. Onesie sticker from HERE.
And there you have it! Staying caught up and the kid isn't even three months old yet. How's THAT for awesome!? Project Life® is to thank for that! :)
Thanks so much for stopping by to check out my pages! Hope you have a great day!