Happy Project Life® Tuesday!
Today I'm going to share some pages with you that I just finished up using the super cute OHDEERME Embellishment Kit for October. I'm telling you – this kit is AWESOME. So many goodies are in it – I had SO many things leftover and I was able to add super cute embellishments onto my pages – it is just perfect and great for Project Lifers! Trust me – it's not just for traditional scrapbookers and cardmakers, although it's great for that, too! ;)
Here are my pages: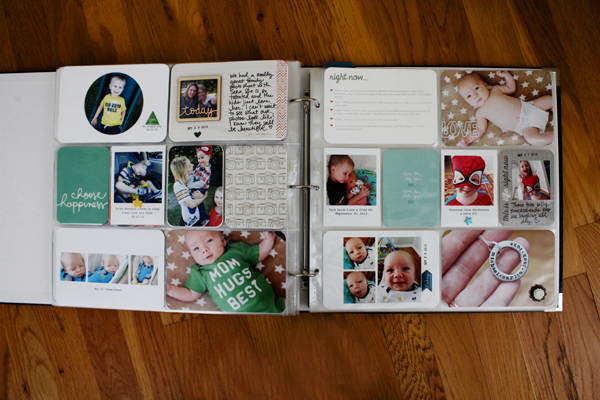 On these pages I used the DESIGN A page protectors and also the Jade Core Kit. :)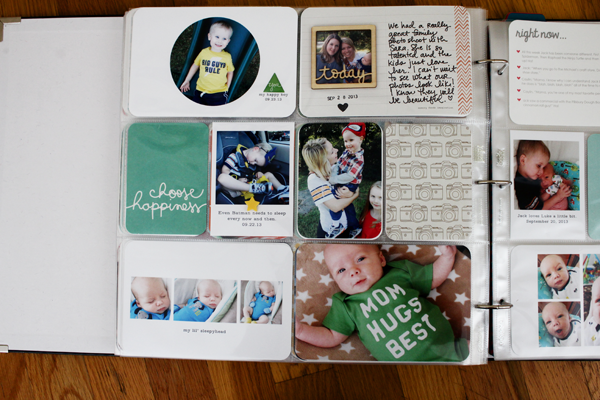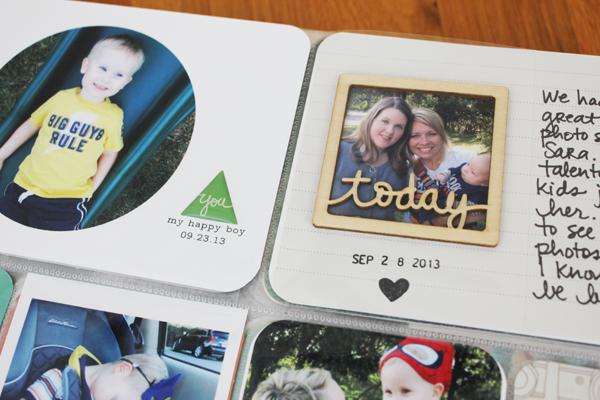 Love the super cute epoxy stickers that came in the kit and you know how much I love those wooden frames. Sigh. SO glad I got some more. You can see what I did with the others I had HERE. Date stamp is Becky Higgins and that little heart stamp came in the cute stamp set that came in the kit, too. :)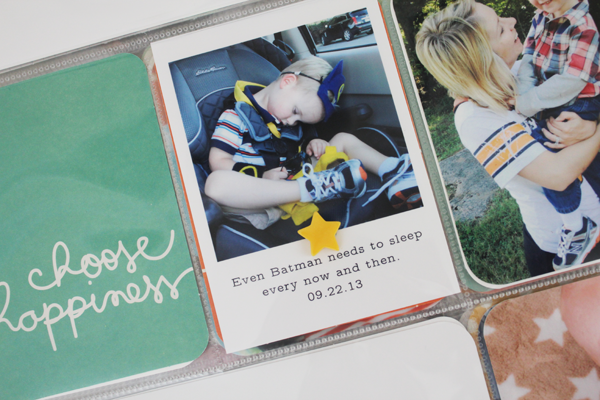 Love that picture of Jack. Little acrylic heart is from the kit. :) Template is from HERE (as are the other templates I used for my photos in this week's spread).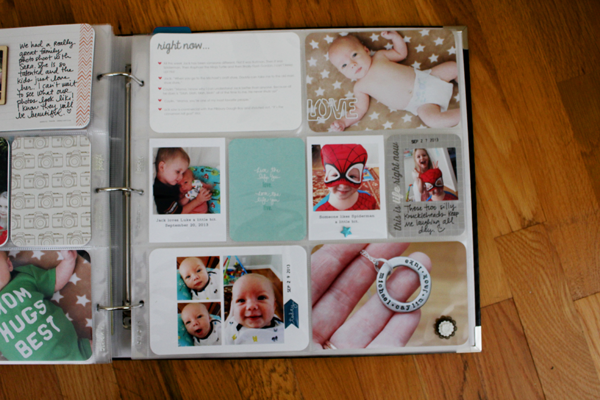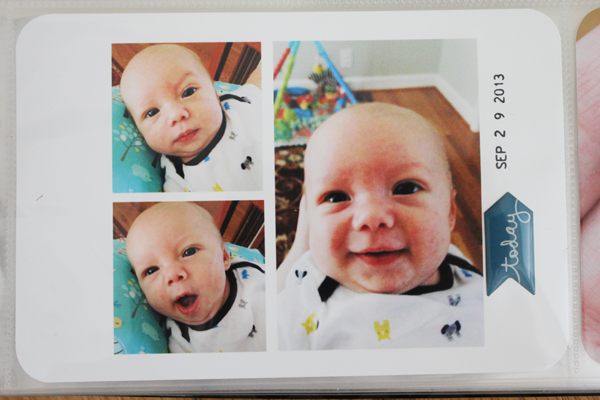 I seriously love this baby boy's facial expressions and that smile. Oh that smile lights up the entire room. I swear he smiles the biggest out of all of my kids and it just covers his entire face. I just love him. Yes, I do. Epoxy "today" sticker from the kit. Love it.
That sweet filigree flower is from the kit as well. So beautiful!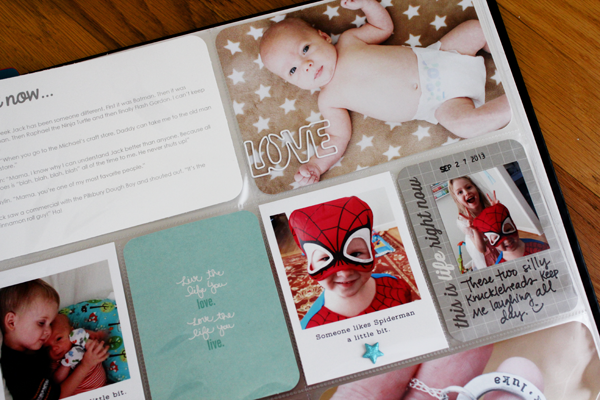 The little blue glitter start (under Spider-Man) is from the kit and so is the super cute "LOVE" paperclip. Yes, it's a paperclip and it's too stinkin' adorable!
Well, that's it for today! You can find more details about the October OHDEERME Embellishment kit from Freckled Fawn HERE. It's definitely a kit worth checking out!
I hope you have a great day!