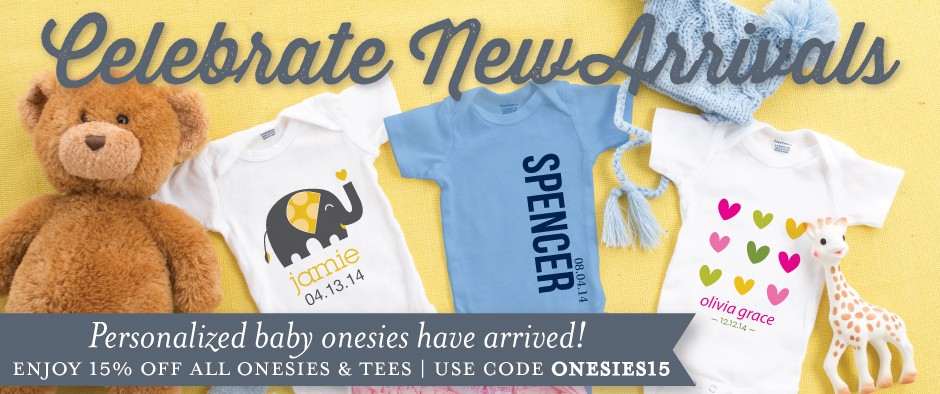 You know how much I love Petite Lemon, right? I think it's pretty well documented. :) Well, that love just grew because now they carry these super cute and adorable personalized onesies AND you can now get 15% off of them by using the code above in the photo! How cool is that? Wouldn't these make super cute gifts? I KNOW they would because the sweet folks at Petite Lemon sent me one for Luke as a gift and well, I just love it. Not only does it look so cute on him, but it'll be one of those things that I hang onto and put in his baby basket as a keepsake. You can check out all of the styles they have HERE.
Super simple, cute designs and great quality. That's what I love about Petite Lemon. They never let you down, that's for sure and the folks there are super sweet too and I'm not just saying that either. I mean it. :)
Oh, and here's photographic proof of how cute Luke, er, I mean, their onesies are! ;)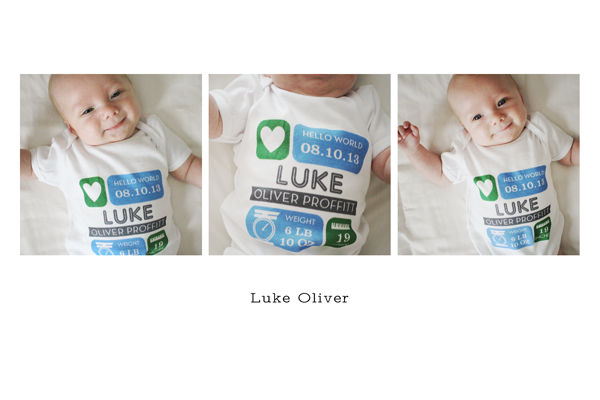 See. Told ya.
Check them out. Pick you up some onesies for your own children or for gifts. You'll love them and the folks you buy them for will love them.
Oh, and the babies wearing them will love them, too.
Yep, they will. See above. :)