A couple weeks ago my family and I had the pleasure of having our photographs taken by my sweet and SUPER talented friend Sara Rose of Sara Rose Photography.
She has blessed our family before with beautiful family photos and I was so excited to have her take our photographs again since we are now a family of FIVE. Whoa. ;)
We met at her secret spot and had such a great time. She's SO wonderful with children. Caylin and Jack just loved her (Jack didn't want her to leave) and she is just the sweetest, most encouraging and kind person. It's such a blessing to know her and to have her share her talents with our family.
I wanted to share some of the photographs from our session with my sweet blog readers. A few of them you've probably already seen in my updated slideshow above, but there are a few others that are just too wonderful not to share. I can't wait to get a bunch printed out and some canvases made, too and scatter them all around our home. They definitely make me smile.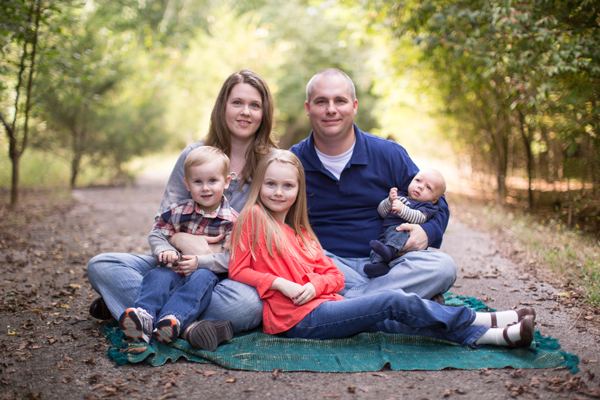 I love this family shot. I'm glad everyone is looking at the camera (which is no easy feat for us) and Luke's eyes are even open. Caylin's legs look so long, too. She is tall. Sigh. I just love these guys. ♥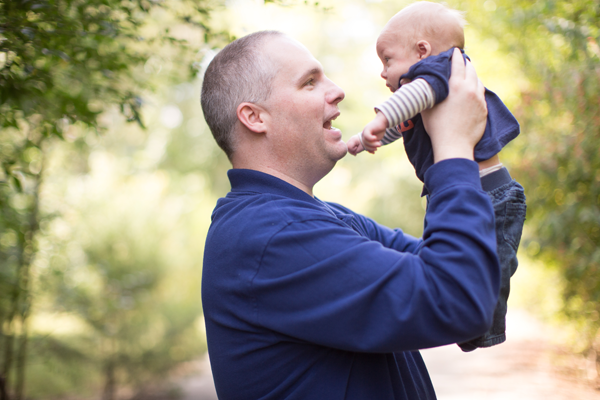 This shot is pure sweetness to me. I love how it captures how silly Michael can be and his love for Luke. I love Luke's little diaper sticking out from the top of his baby jeans. And speaking of baby jeans … is there anything cuter? Sigh. Ok, maybe baby toes, but baby jeans are a close second!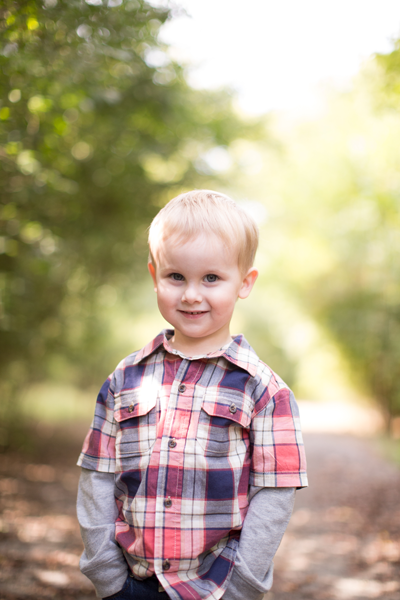 My sweet Jack. Sigh. I think this blog post is going to have a record amount of sighs. I'm serious. I think that is what I love most about photographs. They just capture life, ya know? They capture those we love right in THAT moment. THAT moment we can't get back. THAT moment where we feel something that is indescribable, yet a photograph can capture it. Yep, love photography. Love photographs.
Anyways, where was I? Oh yeah, my sweet Jack. There is a sweet story about the above photo. You see about a week or two before we had our pictures taken I was trying on the outfits we were going to wear and I put on Jack's little jeans and he realized he had pockets. Well, he's never really noticed pockets in his clothes before until then and he LOVED sticking his hands in the pockets. As I stood there watching him find his pockets, giggle and smile so big once he got BOTH hands in, I said to him, "You know what – that would make a cute picture! I'll be right back" and off I went to grab my camera, but I got distracted – I think Luke needed his diaper changed or something and that moment passed and that was that. Well, then fast forward to the our family photo shoot. When we showed up Luke was fussy and so I fed him in the car while Sara, Caylin, Jack and Michael walked up ahead a bit and Sara started to take Caylin and Jack's single photographs while they were waiting on me. Sitting in the car I could see Jack posing for his pictures and smiling big and then he did something that I will never forget … he pulled up his shirt really high and I knew at that moment what he was doing. He was finding his pockets so he could stick both hands in them and get Sara to take a picture of him FOR ME because he knew I wanted that photograph. Is that sweet or what? Kids DO hear us. More than we think. This photo is one I'll always treasure – not just because of how cute it is, but because of the sentiment behind it.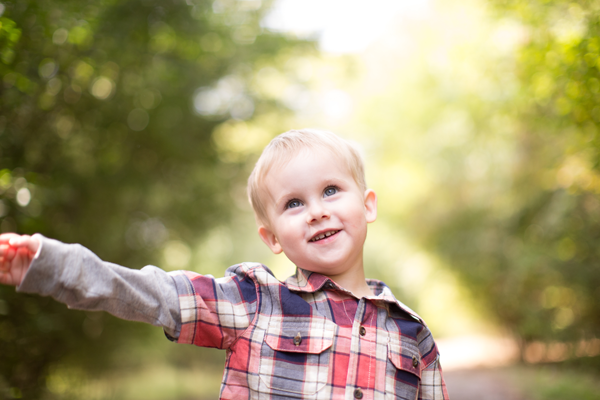 I love the whimsy of this photo and his bright eyes. :)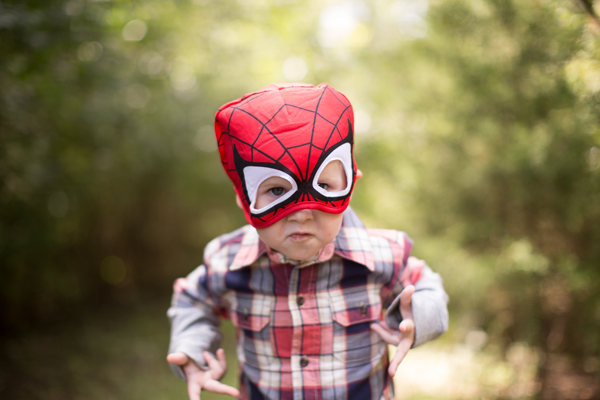 THIS photo. THIS photo is 100% Jack right now. LOVE how he of course had his Spider-Man mask with him and how Sara told him to put it on and he gave her a good Spider-Man impersonation. He's perfected it, for sure. ;)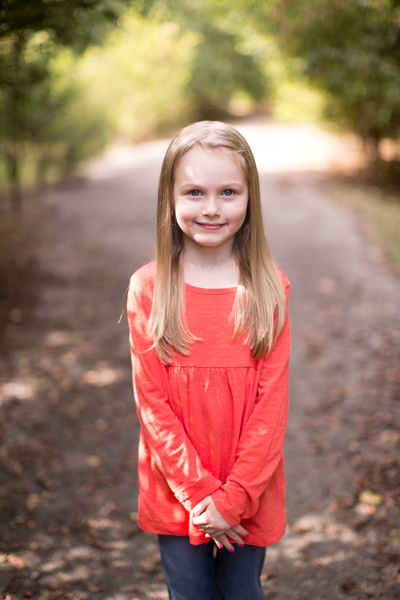 Now there's Caylin. Sigh. See. There's another sigh. I just can't get over how grown up she looks. A friend of mine said she looks like a teenager and you know what – she does. Ack! When did that happen? She is so tall. And beautiful. And sweet. And kind-hearted. I just love her and I love how delicate and pretty and simple these pictures are of her.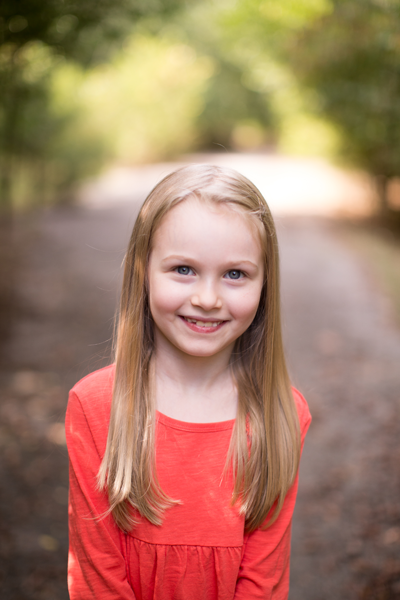 I love how this picture captures her "jack-o-latern" smile that she has now. I just love it. Sigh. Again.
Love this black and white of them. It shows them just how they are – Caylin being the "second mama" to Luke, Jack trying to get up (he never sits still that long) and sweet Luke all squished up, being snuggled and loved on.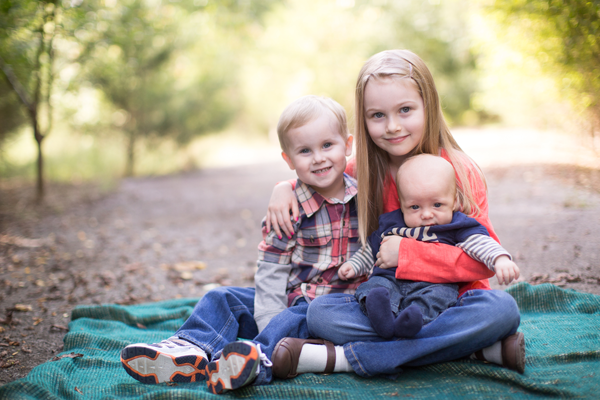 Sigh. Totally adorable, right? Yep.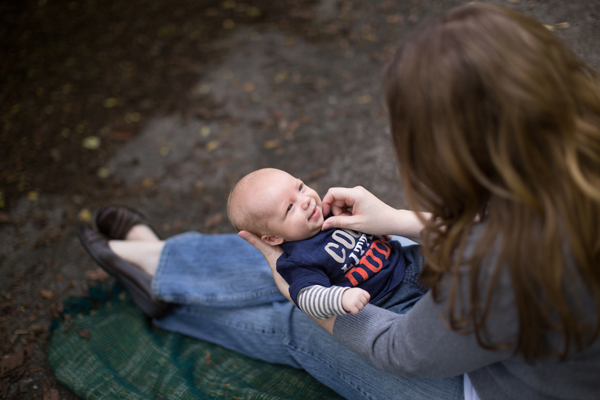 I am SO glad that Luke started to smile just shortly before this photoshoot. I was able to get Luke to smile pretty good and it totally made me melt. I'm telling you – that boy's smile just fills up his whole face and lights up a room. LOVE his smile. :)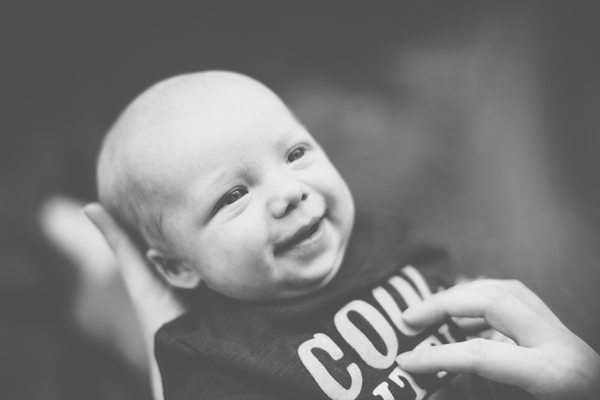 See. Told ya. See above. :)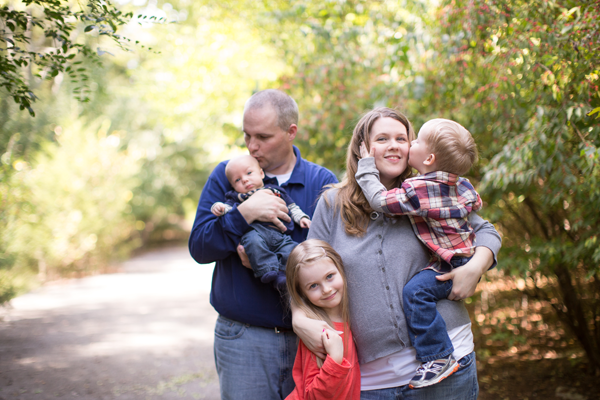 Another favorite. Sweetness. Sigh.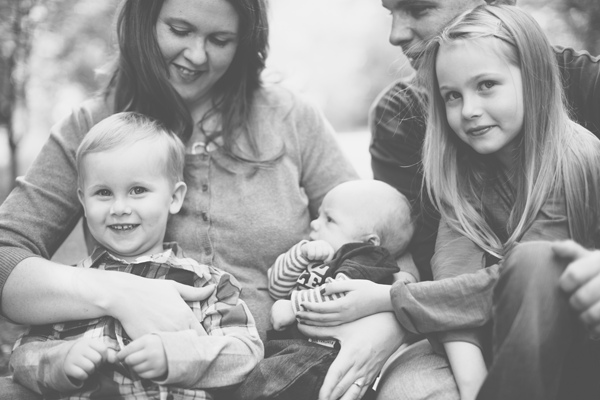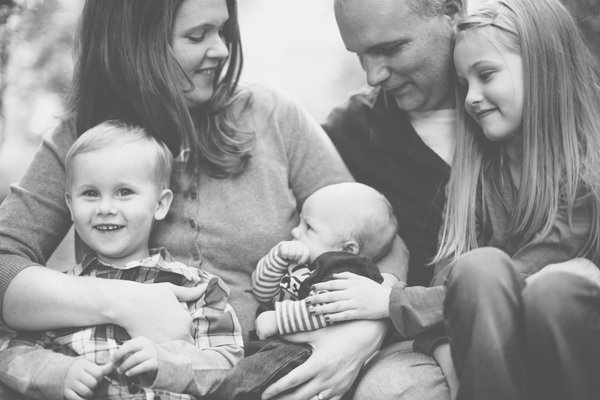 And lastly I love the above photos.They're just us in the moment. They're super simple, but they say a lot.
Thank you, sweet Sara, for blessing our family once again with photos that we will cherish forever. Love you.
And if you are local, be sure to check out her site and book a session with her! I can't tell you enough how wonderful she is.
Have a blessed Monday!