When Caylin was born – I knew that I wanted to take her picture every month to document her growth. Back then I didn't even know that these super cute monthly onesie stickers existed. Right before Jack was born, I was browsing Etsy and spotted some cute ones and made sure to purchase them so that I could take his monthly photos with the cute little stickers. Well, this go-around I knew I wanted to do the same thing, but after browsing around a bit I wasn't finding what I was looking for. I really wanted some CUTE monthly onesie stickers. A lot of the ones I was seeing online were a bit cheesy, too cutesy and just not my style now.
I kept searching and then let out a big ol' sigh of relief when I found the shop, Lucy Darling. I'm serious. I saw Haily's sweet shop and all of the super cute onesie stickers that she carried and was SO thankful that I found a shop that carried SO many cute stickers that I actually liked. I was thinking I might have to create my own, but really didn't want to.
These are the super cute monthly onesie stickers that I got: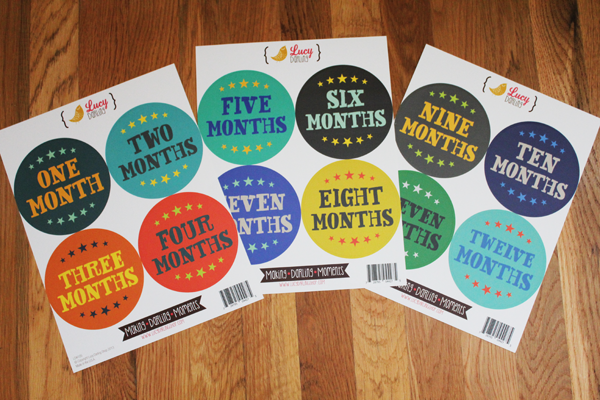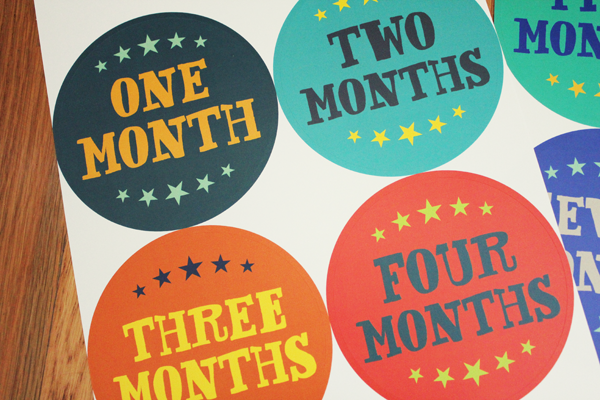 I just loved the bold color combinations and the super cute font as well. I thought they'd be perfect to put on Luke's little white onesies each month. ;)
Haily's shop has SO many cute things. Not only does she offer monthly onesie stickers (that actually even go to 24 months if you'd like), but she offers Milestone Stickers, Newborn Stickers, Holiday Stickers, Pregnancy Belly Stickers and even alphabet cards and some nursery decor.
All of the baby stickers are designed and printed right here in the good ol' USA, too. Gotta love that! :)
They were packaged up great so they were protected and not bent during shipment. The print quality of the stickers was awesome as well! I would definitely recommend Lucy Darling!
So if you're looking for some super cute stickers to take those monthly photos of your baby and stick in your Project Life® that I know you're doing, LOL, or even for a super cute baby shower gift for someone expecting, you NEED to check these out. Seriously. SUPER cute – no doubt.
And if you needed more proof, I will leave you with this: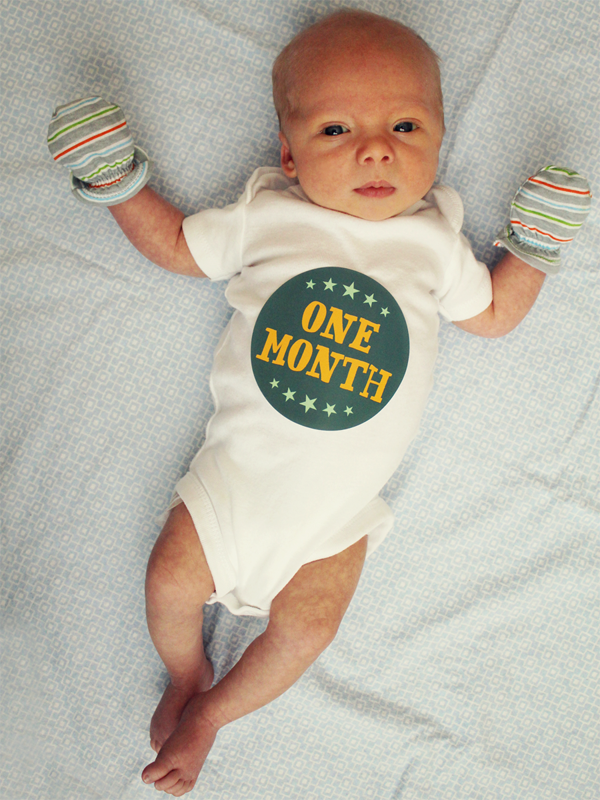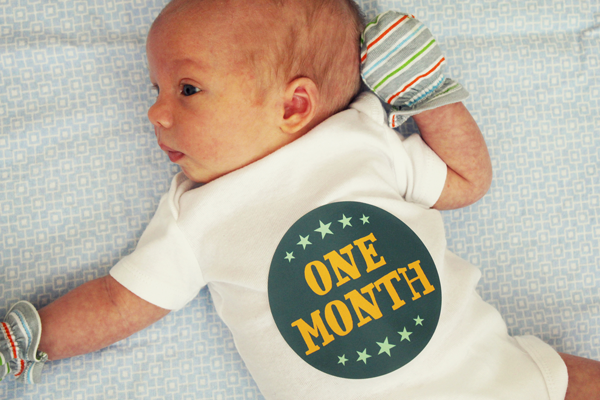 'Nuff said. ;)
Lucy Darling is a sponsor of One Happy Mama and kindly sent me some onesie monthly stickers to review. No other compensation was given. All thoughts and opinions regarding this product are my own. They are super cute and definitely worth checking out. :)