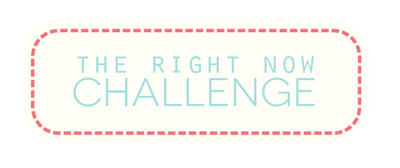 It's Week 49! :)
If you're not sure what the Right Now Challenge is, check out my blog post HERE to read about the challenge and why I started it.
Ok, let's do this – here's this week's jot downs:
Caylin: "I know what Luke's nickname can be. It can be "cute face" because he has such a cute face!!"
Jack goes around the house most days singing the Darth Vadar theme music.
Luke does NOT like his diaper changed, his clothes changed or being far away from Mama. ;)
Luke loves it when I sing, "Winnie-the-Pooh" to him.
That's not a whole lot of things, but I'm happy nonetheless. :) Remember – jotting down even one every day moment or memory is great! :)
I hope you have a great day! Check back in a bit – I'm going to have a spotlight on a super cute shop!
Hugs! Happy Friday!