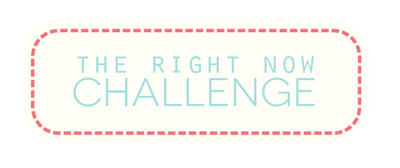 It's Week 47! Yippeeee!
If you're not sure what the Right Now Challenge is, check out my blog post HERE to read about the challenge and why I started it.
I'm just keeping it real this week. I've been enjoying baby snuggles and totally forgot it was "Right Now Challenge" Friday! ;)
This is all I have for today, too:
Jack walked up to Michael and said, "Hey Robin, I'm Batman." He then proceeded to tell him a little story and then handed him a Batman book for him to read to him.
I heard a big boom and then heard Jack yell, "Sorry. It was my accident." That's never a good thing. ;)
Not stressing about it or anything – just happy to have a couple of tidbits down! Hope you all have a great rest of the day and weekend ahead!
Hugs!