Happy Project Life Tuesday everyone!
Today I'm sharing with you all, the final pages from Jack's baby album! I've been using the Baby Edition for Him Project Life kit and also the DESIGN A page protectors with a few other protectors like the 5×7 page protectors and also DESIGN C once, I believe. Like always, please let me know if you have any questions about anything you see or anything that I've used! I'm happy to answer them!
Enjoy!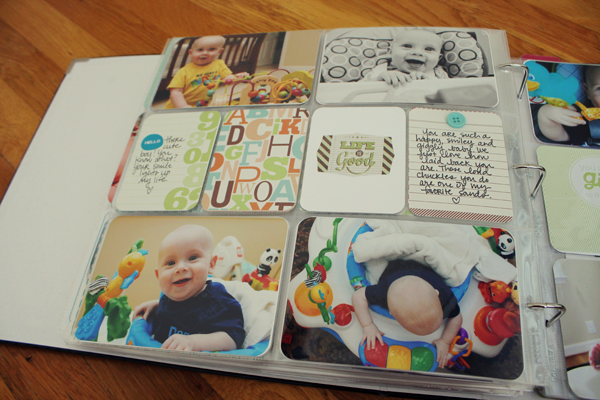 This page is just random cutie patootie pictures and journaling cards with a few little embellishments here and there. :)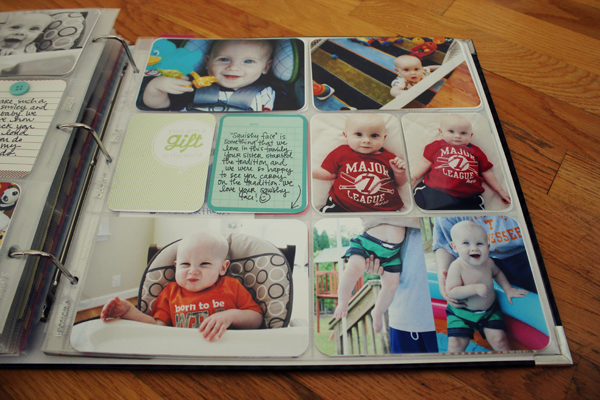 More of the same. Photos and some journaling. :)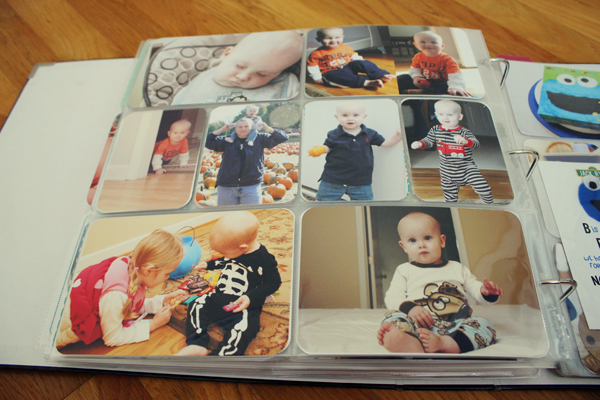 This is a full page of just photos. :)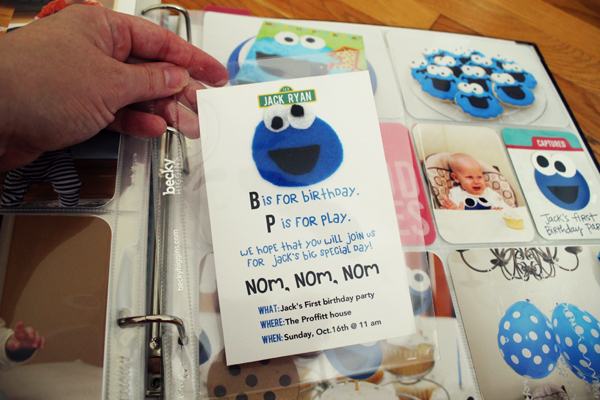 This is Jack's first birthday party invitation. I kept one for his book and just slipped it into a 5×7 page protector. I love those things. :)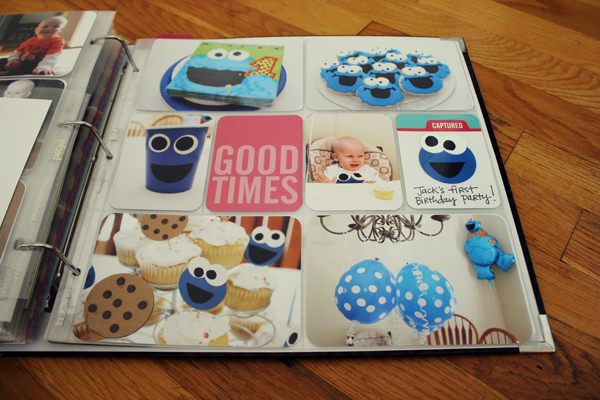 Here's the full-page spread from his party. I saved a couple of the cupcake toppers I made (the cookie and the cookie monster head) and included them on this page. :) Didn't do any journaling – just letting the pictures speak for themselves. That is totally OK to do, by the way. :)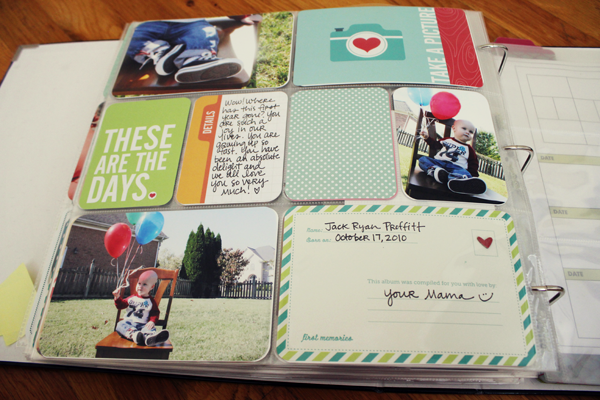 This is the last page of his album. :) Just pictures and journaling from him turning one. :)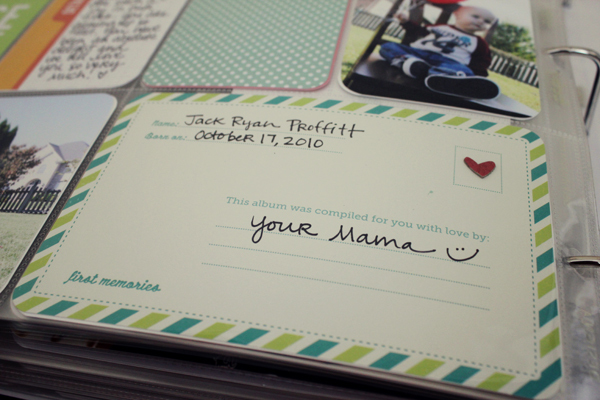 Just like his sister's album – I ended it with this sweet little 4×6 journaling card.
That's it! Super simple and I love the way this one turned out, too! What a relief to have both of his and Caylin's albums completed! Yay Project Life! LOL! :-D
Now to get started on our new little man's album. I'll be working away at this all throughout his first year to stay on top of it. I'm so excited! What great keepsakes these are! I am just SO thankful for Becky and Project Life. If you are debating on whether or not to do this, I am telling you right now – you will NOT regret this. It's so easy and the final album you walk away with is just such a treasure!
Thanks for stopping by and for checking out my pages! I hope they have inspired you!
Have a blessed day, friends! :)