It's Project Life Tuesday and I've got some more pages to share with you today! Yay! I can't say it enough – I am SO thankful to be doing Project Life. Even with a newborn I have been able to stay pretty much up-to-date with it and THAT makes me super excited and super happy!
Ok, so let me get to showing you my pages now. :)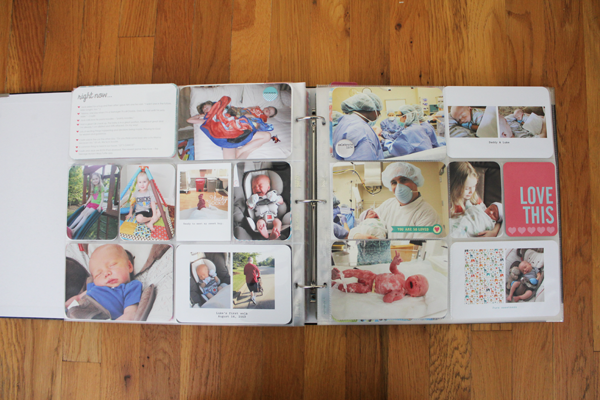 For this week's layout I used the DESIGN A page protectors and also an insert using a page protector by American Crafts that I purchased back in the day. :)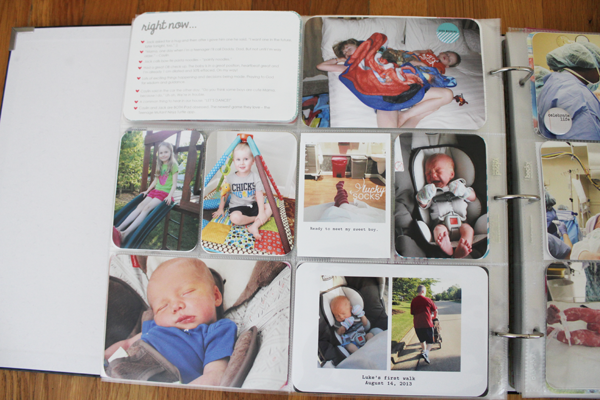 I seriously love seeing sweet Luke in these pages now. Sigh. :) Something new that I used and love are The Simply White Collection templates by Tracy Larsen. They are SO awesome and easy to use! I used the Simply White V.1 Collection that you an purchase HERE. I plan on buying more of them for sure!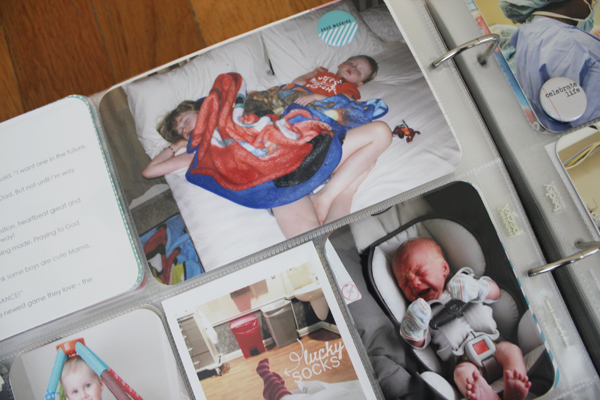 Here's a close up of the left side. I just love the new puffy stickers from Skippng5! You have to check them out HERE! SUPER cute!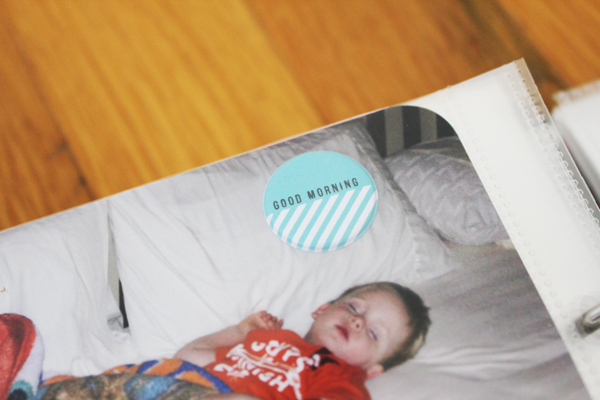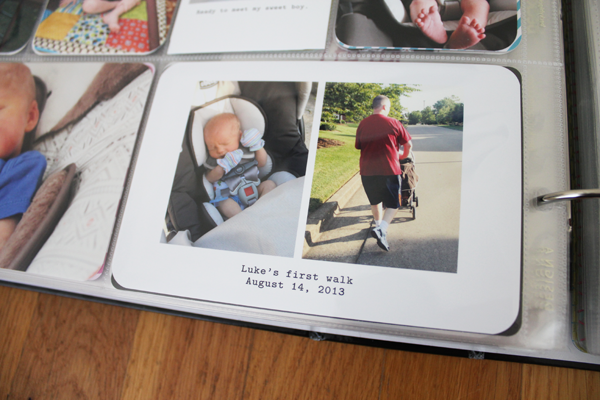 Below is the front of the insert I included. It has pictures from Luke's birth. The "celebrate life" flair is from findingnana's shop. You can find it HERE. The sticker on the second photo down is from "My Mind's Eye."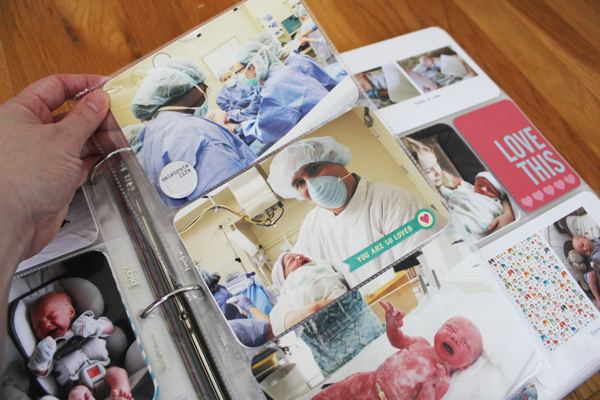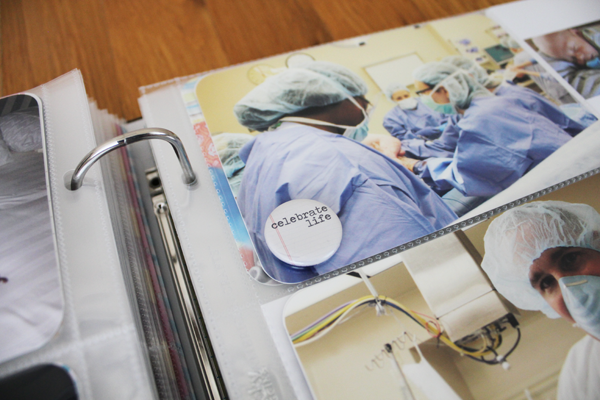 Here's the back of the insert. :)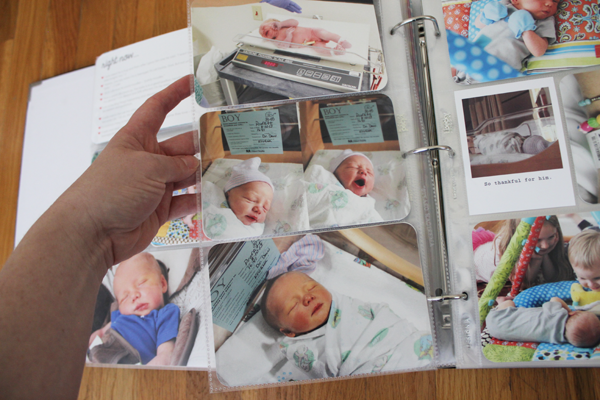 Here's the right side of the layout. I used a card from the Honey Edition and then used those awesome templates again and some digital paper by Crystal Wilkerson.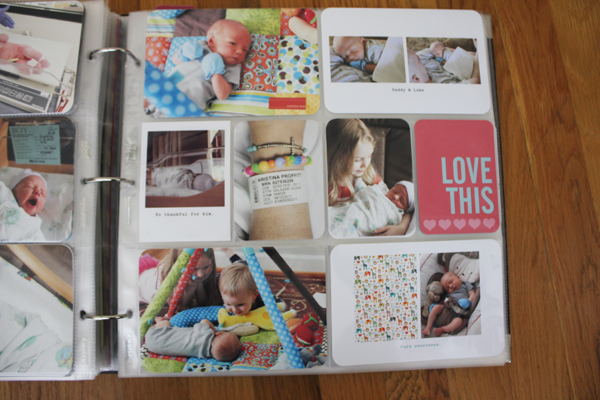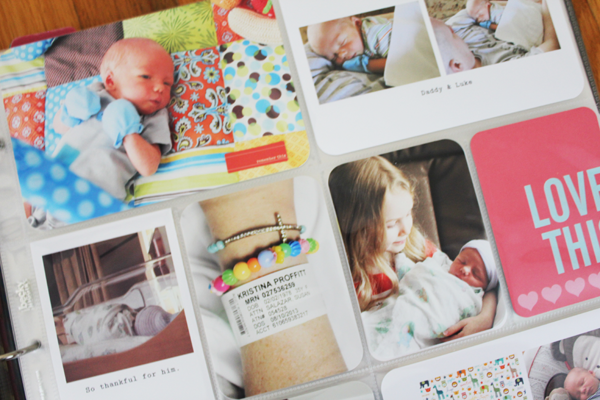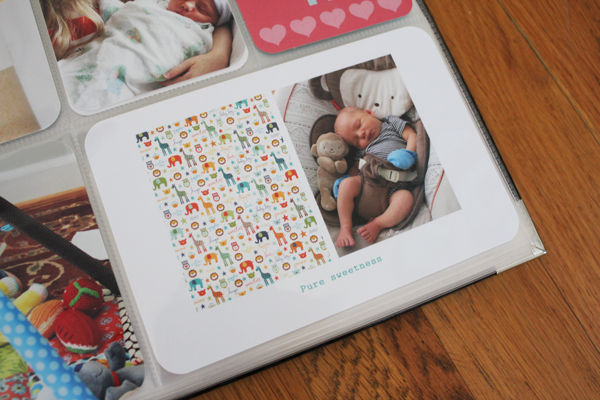 Well, that about does it! Thank you for stopping by today! I hope you have a blessed day! :)