Happy Project Life Tuesday sweet blog readers!
First of all, I want to say "THANK YOU" to everyone who left me a sweet message about Luke's birth story that I posted. All of the support and kindness was so appreciated. I always knew I had the best blog readers and that just confirmed it. :)
Life definitely doesn't always go as planned and you just have to roll with it and count your blessings along the way. That's what we're doing and enjoying every single minute of baby snuggles. ;) I'm feeling pretty good and Luke is a sweetie pie! Thank you again to everyone who prayed for us!
Ok, now onto my Project Life pages that I'm sharing today!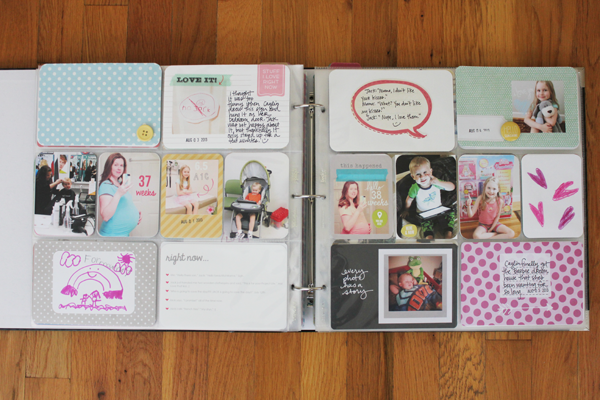 For this week's pages I used the DESIGN A page protectors. I also used some of the Blush Edition, a freebie 4×6 card (top right on first page), and a couple of cards from the Michael's Exclusive kit called 5th and Frolic.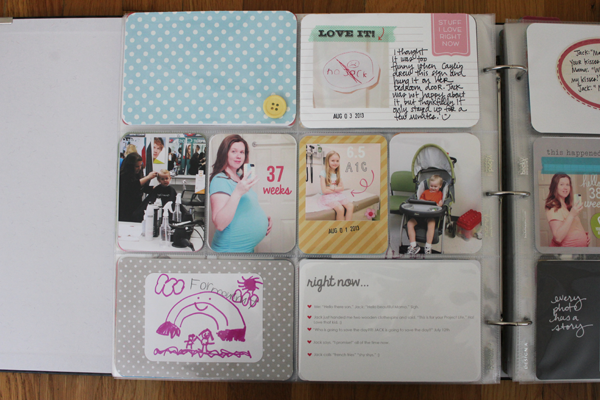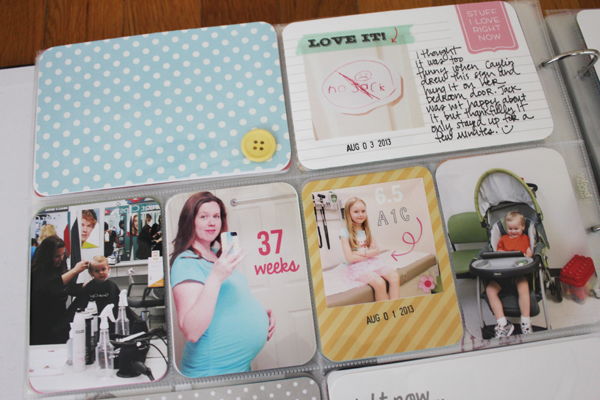 Not many embellishments – just a button, a date stamp, a piece of washi tape and a pen. :)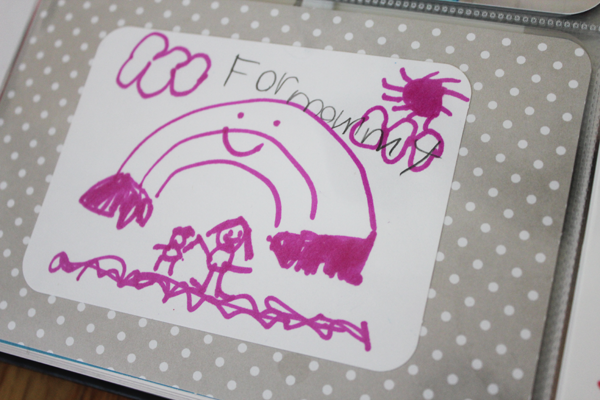 Caylin loves to use the blank 3×4 cards and draw me pictures so I'm always slipping them in my pages. :)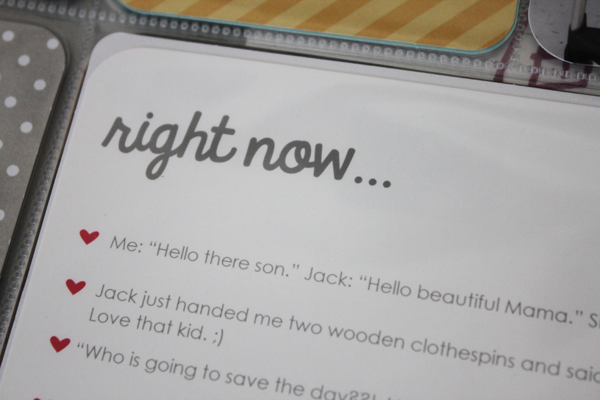 Of course I always include my "Right Now" weekly snapshot. :)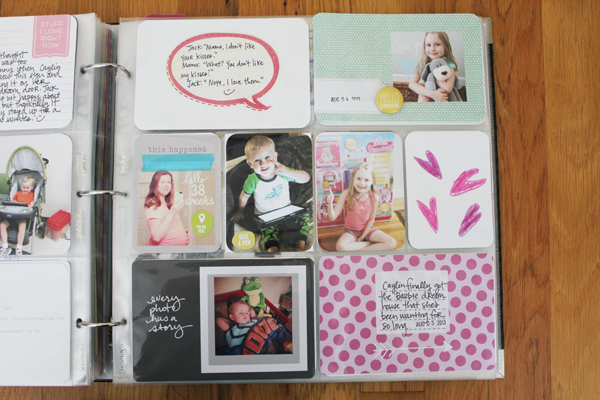 The right side. :)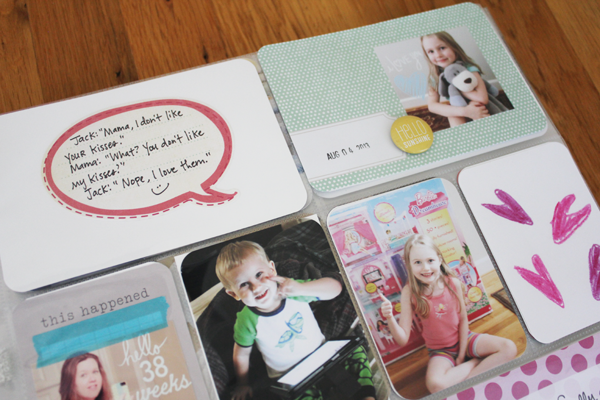 I am pretty sure that little talk bubble die cut is by My Mind's Eye. I used it to write down something sweet that Jack said to me. I just glued it right on the back of the photo that was on the other side. :)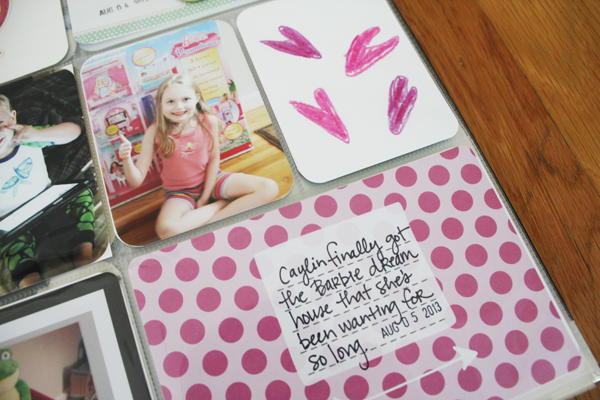 Another little blank 3×4 card that Caylin drew on for me. I just love how she draws hearts. ♥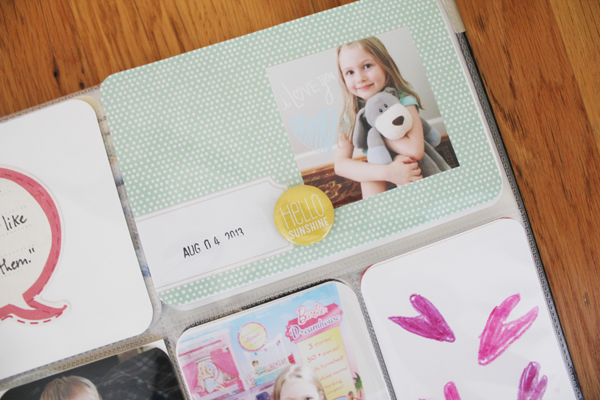 Well, that does it for today! I hope you all are keeping up with your Project Life and loving it like I am! I already have this past week's done as well and I will share those pages next week!
I'm about to start Luke's baby album and so I will share that soon, too! :) Yay!
I hope you all have a blessed day! Hugs!
I'm also linking up to The Mom Creative's Project Life Tuesday HERE! Be sure to check it out – today Jessica has an AWESOME giveaway going on!! Don't miss it! !