Happy Project Life Tuesday everyone!
Today I am going to start sharing the pages from Jack's baby album! Yay! SO happy to have it all finished up – just in time for baby number three who will be here very soon! :-D
So sit back, check out these pages and let me know if you have any questions! I'm happy to answer them! You'll see just how fast and easy a baby album can come together. Seriously!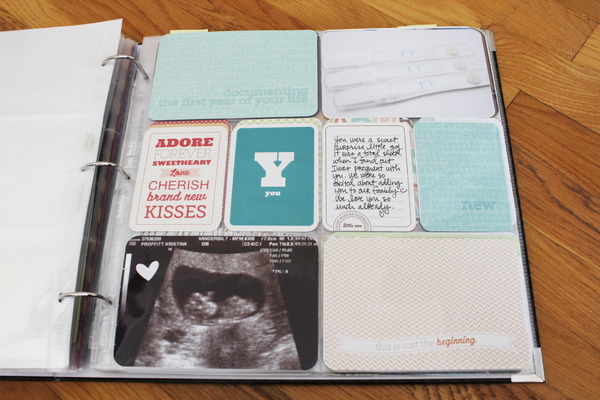 Here's the first page of my son Jack's, baby album. I used all Baby Boy Kit for this album and Design A page protectors. I did use a 5×7 page protector a couple of times as well. LOVE those. :)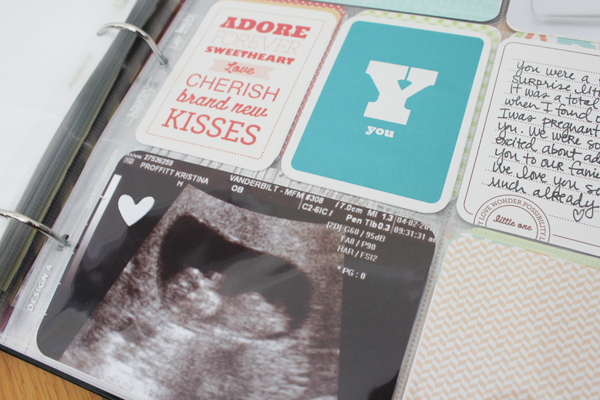 Close up shot of ultrasound picture.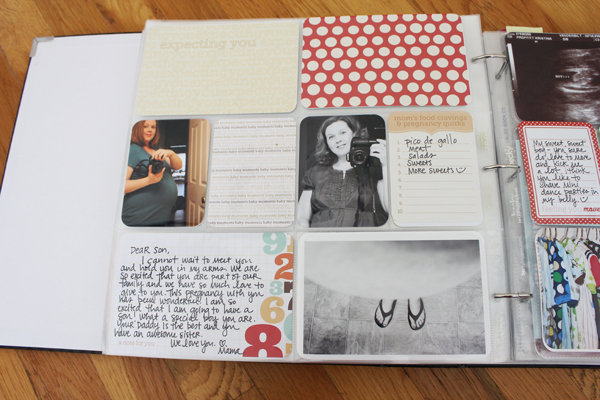 On this page spread I talked about being pregnant, included a few pregnant snapshots and a little letter I wrote to my son. There's also the "cravings" journaling card included on this page.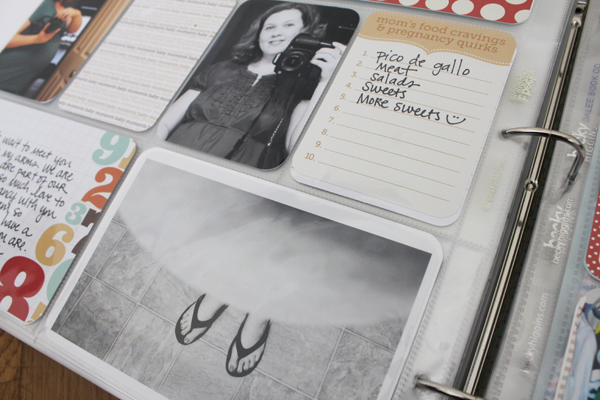 Close up look. :)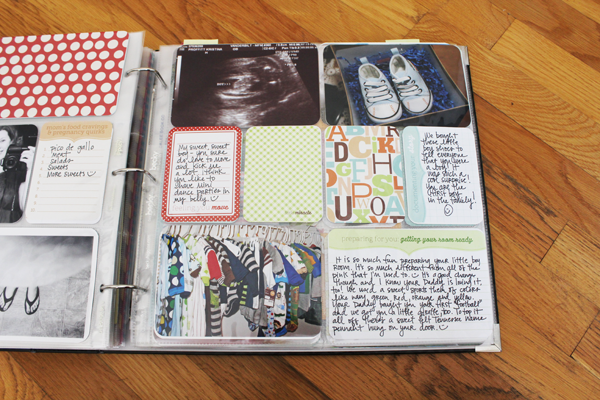 This page talks about how/when we found out he was a boy, how we told family and talks about his room.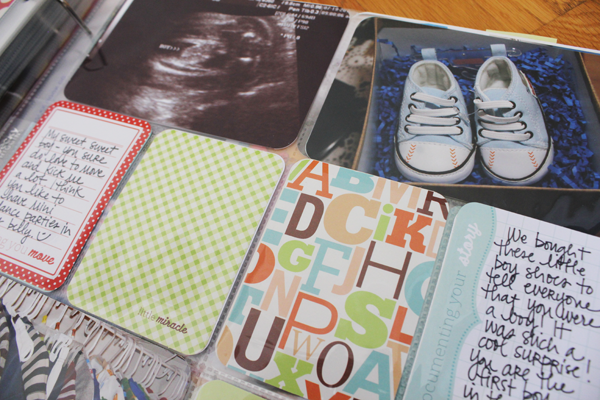 Close up. :)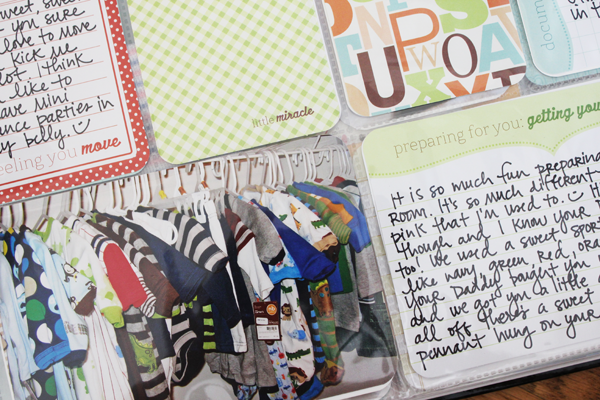 Another close up. :)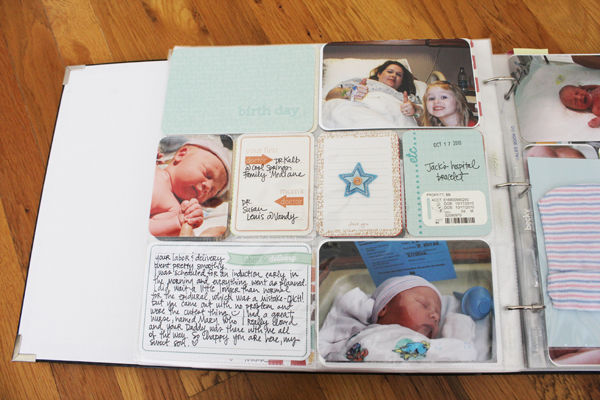 This spread was all about labor & delivery. The prompt cards help you out SO much! I also included his little hospital bracelet on one of the cards. Super easy and it's not going anywhere. :)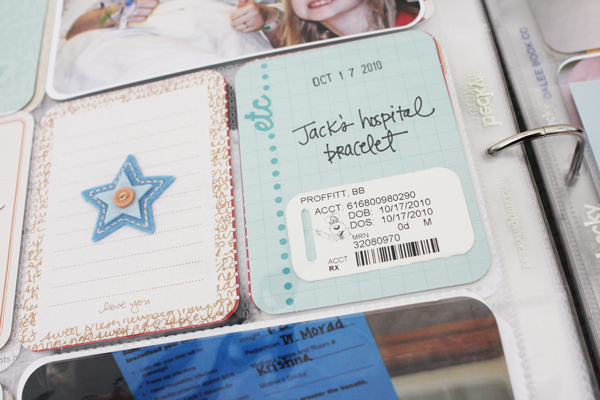 Close up shot of the hospital bracelet.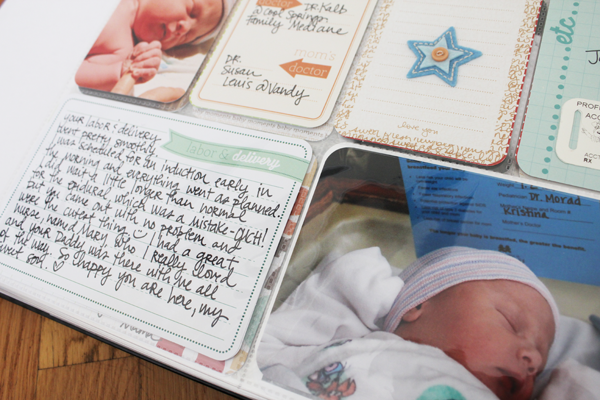 Another close up shot
For his little hospital hat, I did just like I did for Caylin's album. I just cut a piece of cardstock to 5×7 and used some glue dots and stuck it right onto the cardstock and then slipped it into a 5×7 page protector that Becky has. PERFECT.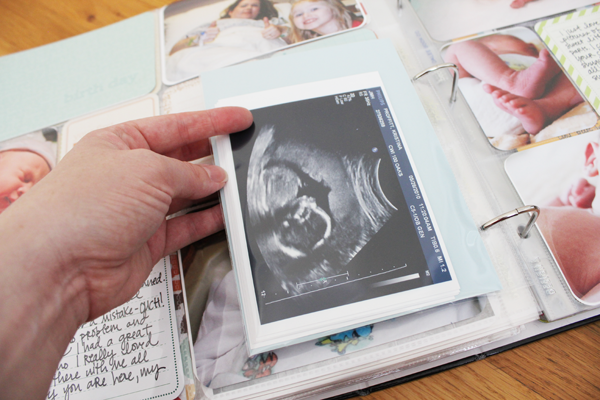 On the backside of that hat I just slipped in his ultrasound photographs.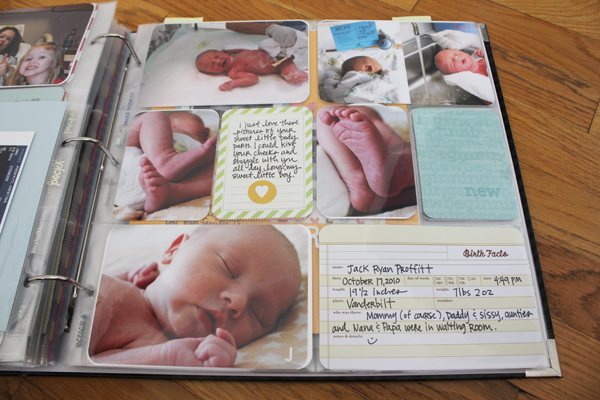 There are more super new photographs and of course the great "stats" card that is included in the kit!
I still need to redo the "labor and delivery" timeline and include that as well – working on that still! :-D I'm sure I'll be adding little elements and goodies to his album here and there.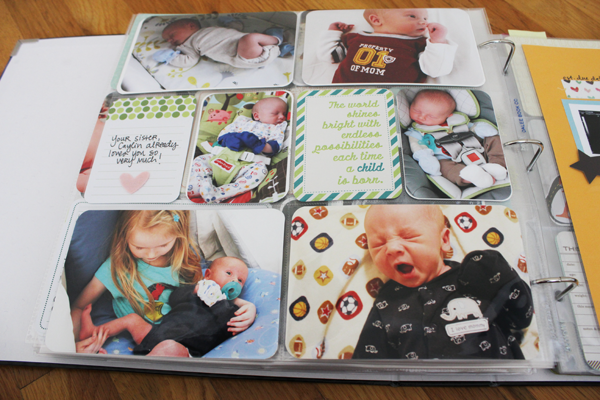 This page is just full of photos that you just have to have like the first "yawn" SO happy I caught it on camera, LOL, and then one of him and his Sissy.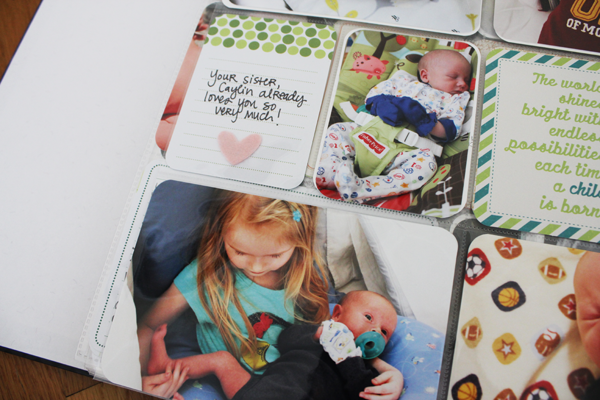 Close up.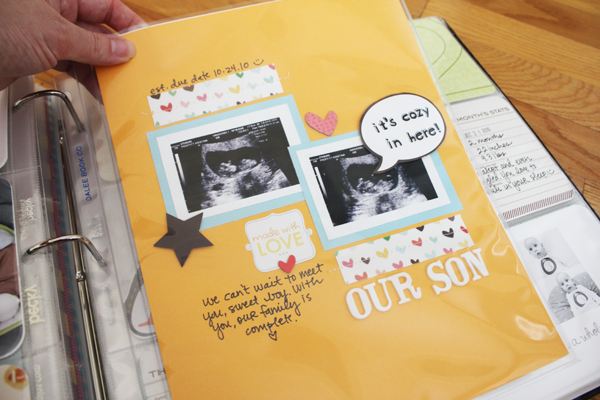 I didn't have nearly as many scrapbook layouts to include in his album, but I did have this one and the one below so I of course included them. Just slipped them into an 8.5 x 11 page protector and that was that. :)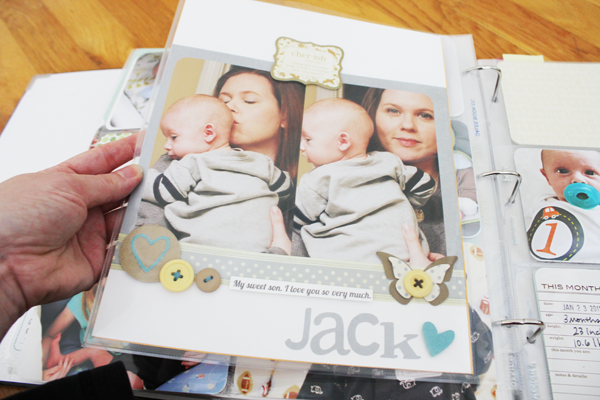 Here are the month-to-month pages. :) As you can see I had pictures taken of Jack every month and then used the monthly stat journaling cards to write down his stats along with little milestones that he did every month. :)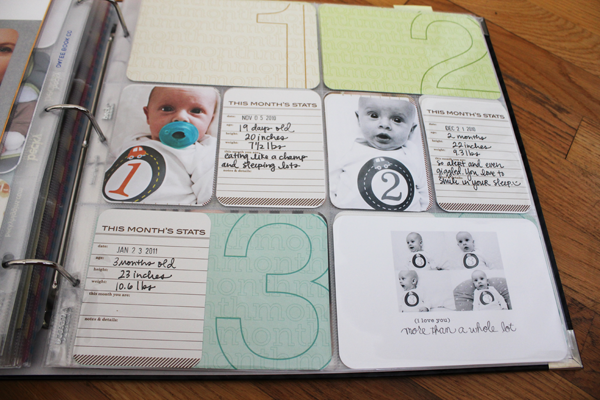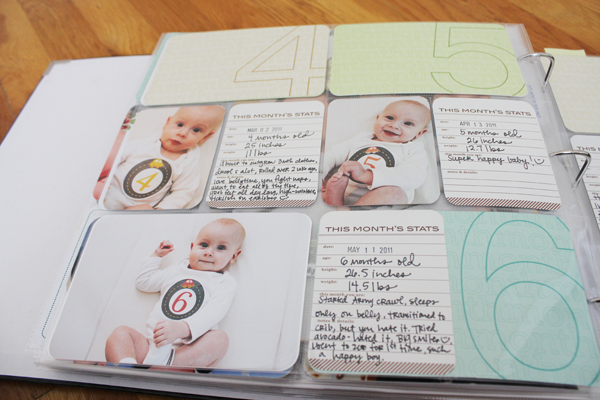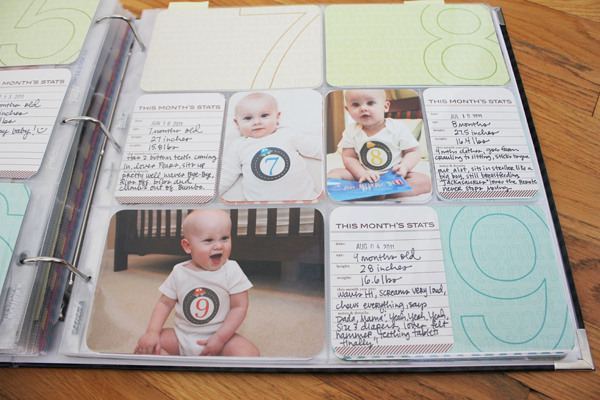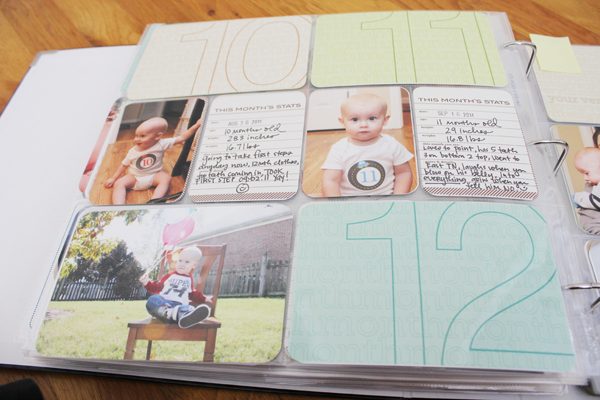 I totally messed up on one of the journaling stat cards so I didn't have one for the last month, but no biggie. LOL. I wish there were a couple of extras in the kit just in case you mess up, but I just went with it. Ha! ;) The last photo is from a little one-year-old photo shoot I did with him in our backyard. ;)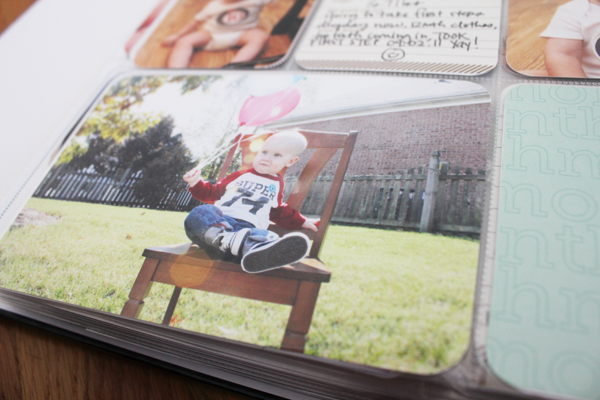 Close up. :)
Well, that's it for today! I'll be sharing more of the album next week on Project Life Tuesday! I hope you got some inspiration from this and please let me know if you have any questions about anything I did or any supplies that I used!
Have a blessed day!