Hi sweet blog readers! It's that time again! :)
Project Life Tuesday! Yay! :-D
Here are the Project Life pages I'm sharing today! Let me know if you have any questions, ok? If you'd like to see any of my other Project Life pages/work – you can search by using the categories tool on the right side of my blog if you scroll down a bit! :)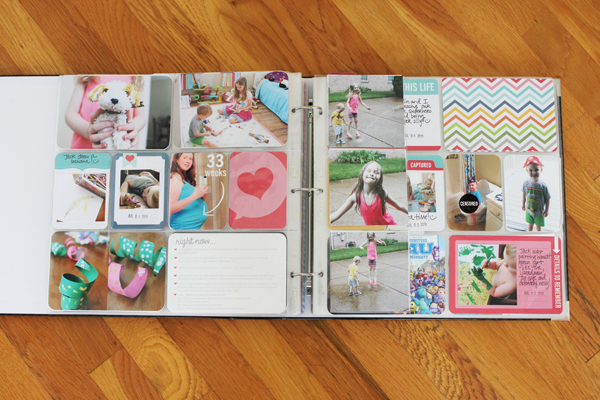 Ok, here's both sides of my layout this week! I used mainly the HONEY kit and also the DESIGN A page protectors. I did also use an insert – the DESIGN I page protector. It holds the 6 4×4 photos in the middle. :)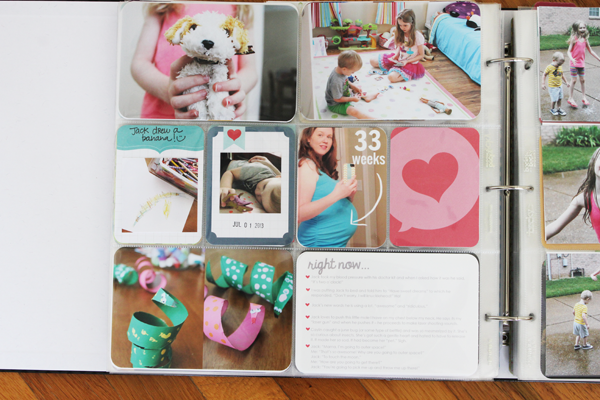 Here's the left side. I've got my "right now" journaling card and lots of photos. :)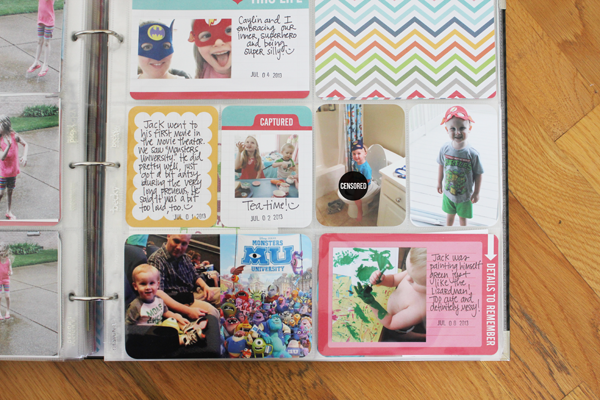 Had to put a little "censored" button over a photo. ;)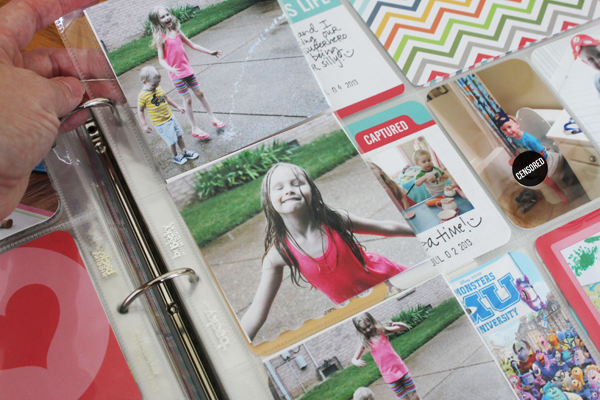 Here's the DESIGN I page protector in use. It's one of my favorites. Great for instagram photos, although these aren't from Instagram. I just printed them 4×4. :)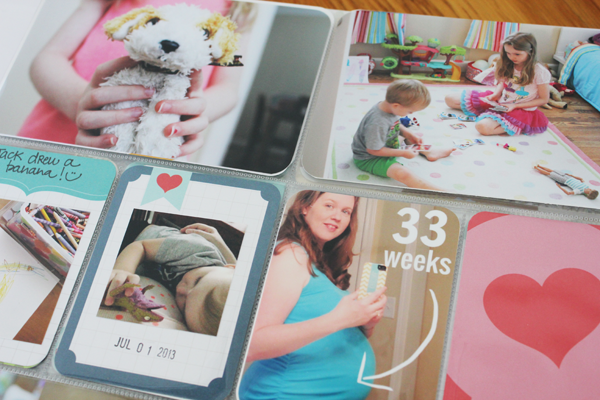 A little close up. :)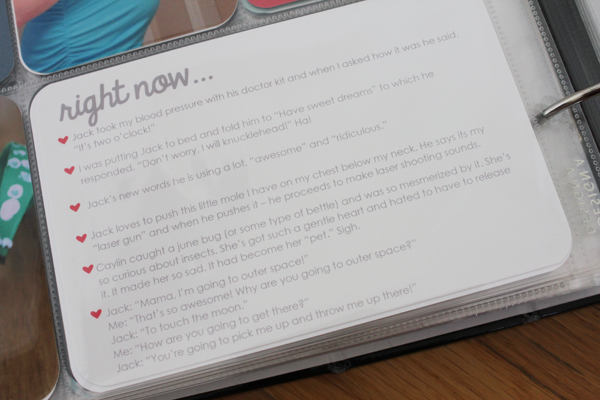 Here's an up close look at my "right now" journaling card I include every week. Read about the Right Now Challenge I do HERE on my blog.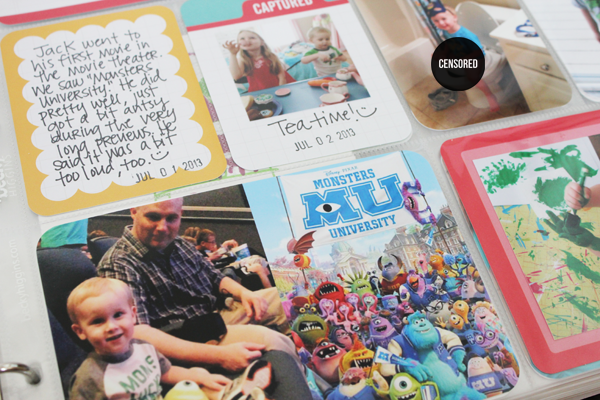 Another close up. :)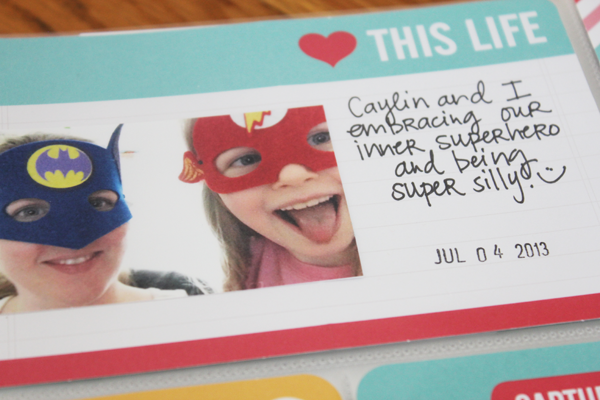 And this photo was too hilarious NOT to include a close up of! :) Just me and Caylin being silly! Ha! ;)
Well, there you have it! My pages to share for today! I'm happy to report that I finished Jack's baby album the other day (YAY!) and I'm going to share that very soon! It's definitely not AS long as Caylin's album so I think I'll just share photos of it here and there.
I hope you all have a blessed day!