Please welcome one happy mama's newest sponsor – mochithings.com! I stumbled upon this super cute website a few months back and just loved the wide variety of super cute and unique goodies that they have and was so flattered when they wanted to sponsor my blog and host a little giveaway for my readers! I love sharing awesome websites with you! So sit back, grab a drink and check out these really adorable products from mochithings.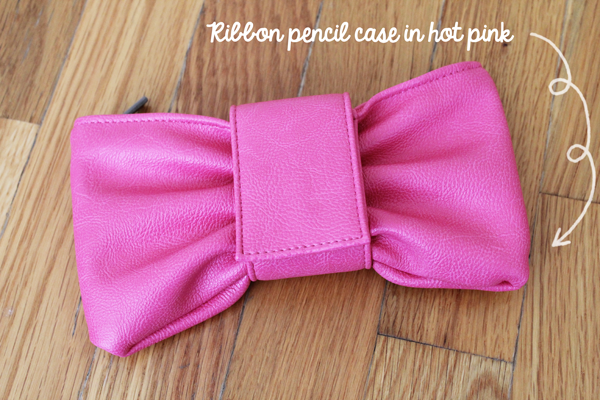 It's so perfect for storing pens, pencils, you name it inside. It has a zipper enclosure and the middle part of the ribbon has a velcro enclosure. It's made of a great material that's easy to wipe off and it is really sturdy and did I mention super adorable? You could throw makeup in this, other little odds and ends and then stick it in your purse.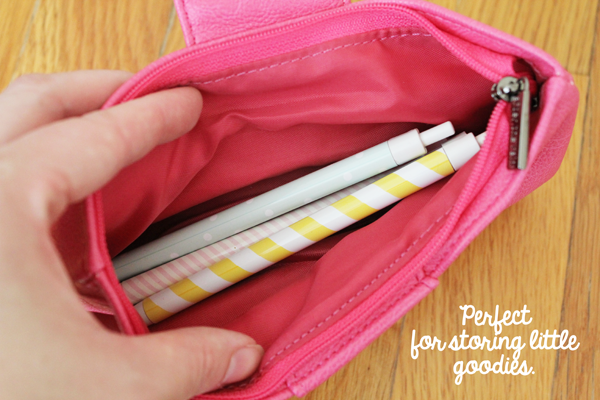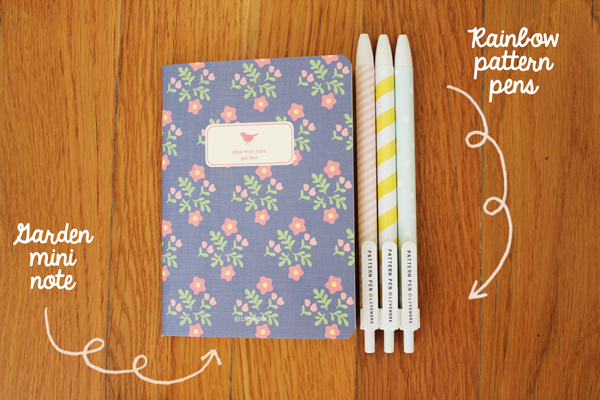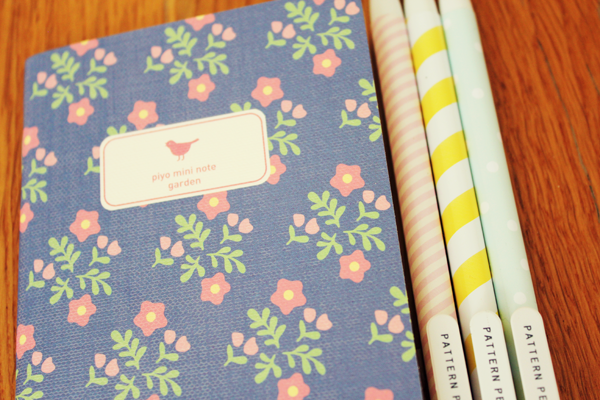 The mini notebook is so cute. It's the perfect size to stick in your purse and take with you everywhere so that you can jot down those "right now" moments for your Project Life. The pens are great, too. I have a love for any and all pens – especially super cute ones like these. They write so nice, too!
The next product I wanted to show you is the owl memory notebook. It's larger than the garden mini notebook, but still a great size to stick in your purse, backpack or diaper bag to jot down memories, appointments, ideas, etc. I just love owls (still) so I love the graphic on this notebook. Totally cute.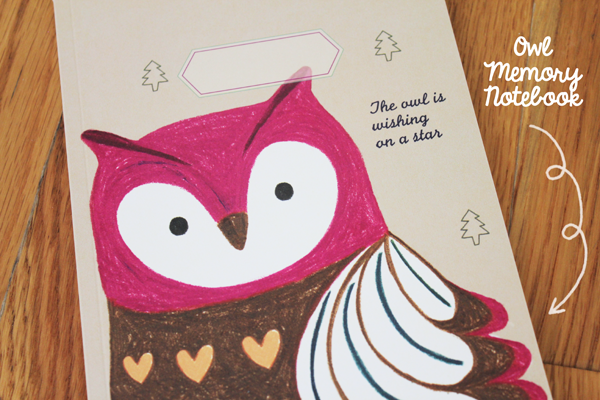 This is the m pocket case in ivory. You can put pencils in this, washi tape (as pictured below) or countless other things in this super cute case. It has a clear window so that you can see what's in it and it's durable and fun! Great size so it's portable and just another one of those goodies that could help you do Project Life on the go, if you needed to (store your must have washi tape in there) or even just use in your studio/office/craft room to hold some of your favorite washi tape or goodies.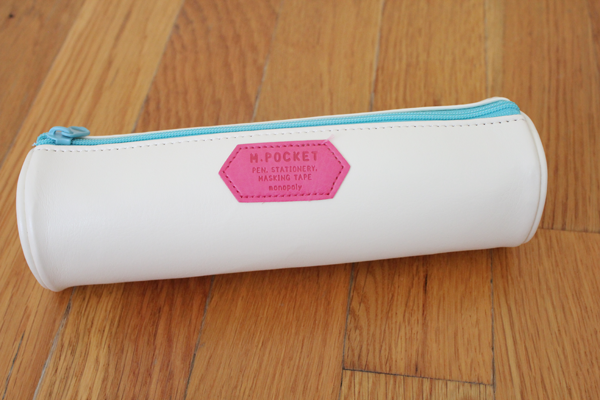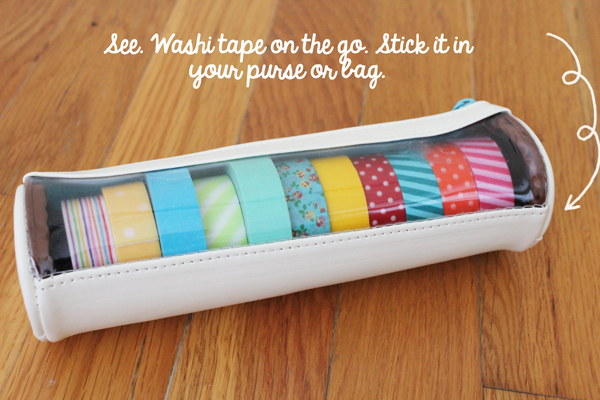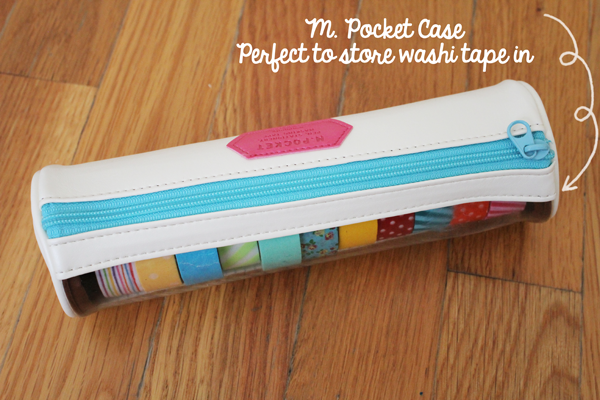 This is an adorable colorful instax mini frame in yellow. I have a thing for frames and this one is so little and sweet. I got it in yellow because I just love yellow. It's such a happy color, isn't it? They offer this frame in blue, orange, red and pink (although pink is sold out at the moment). The frame is made of a durable foam-like material and has a little foam stick that comes out of the back so it can stand up.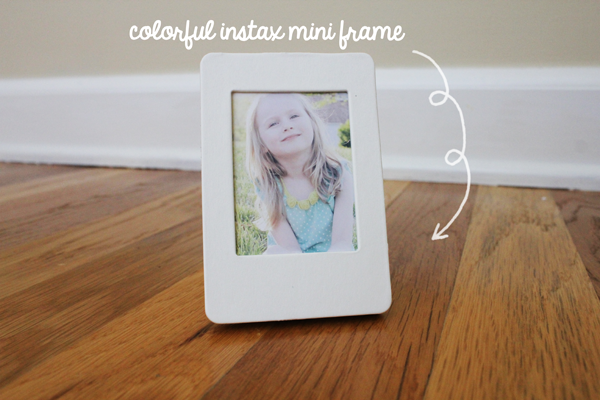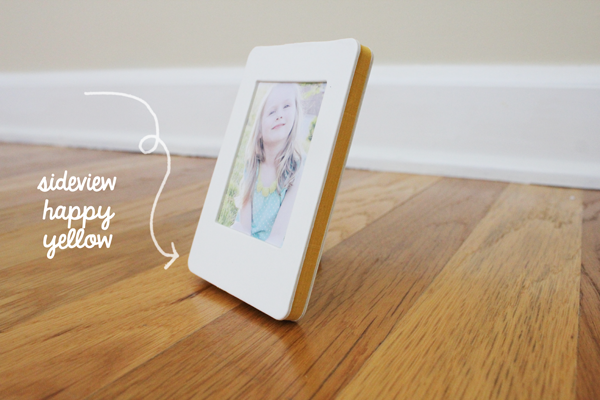 I know that the instax cameras are so popular right now and it would be super easy to stick your favorite one into one of these frames or get one of each color so you can display your favorites! What a sweet, cute gift to give someone, too! Mochithings also offers LOTS of really cute instax albums and film so if you have an instax camera – you definitely want to check it out! I actually don't have one of those cameras (yet), so I just printed out a photo to fit my frame and that was that! It was easy, too! ;)
Meet the Mr. Babba multipurpose vinyl bag. Isn't he cute? Ha! You could stick so many things in this super cute bag! You could store the memorabilia you collect that you want to add to your Project Life album, journaling cards, sticker sheets or like I did – you can put your must have tools in this bag and then you can have them on the go!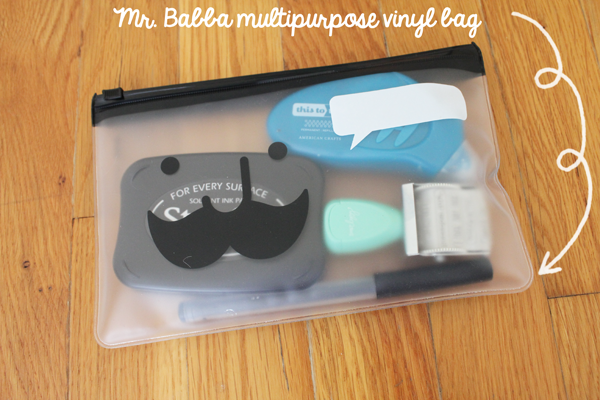 I am a big fan of to-do lists. I make them ALL of the time. There's just something about making a list and checking things off that gives me a thrill! LOL! Although, I'm not a fan of my to-do lists NOT being crossed off or if it just keeps growing and growing. ;) I love this really cute and simple to do notebook. It's got a "receipt" look to it and it contains 40 sheets. It is even made to stand up on your desk. :)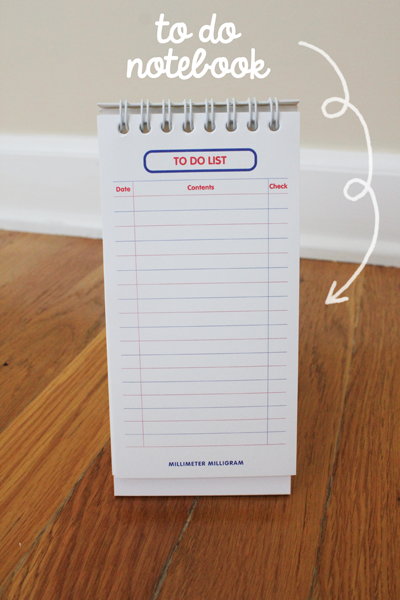 Another great product is this basic purse organizer v2 in mint. It's so perfect to fill with items like notebooks, cell phone, pens, wallet, etc., in and then it can sit neatly in your purse, backpack or even diaper bag keeping everything all organized. I filled mine with a lot of the other mochithings goodies and also some must-have goodies for Project Life-ing like my corner rounder and my basic white journaling 3×4 cards. :)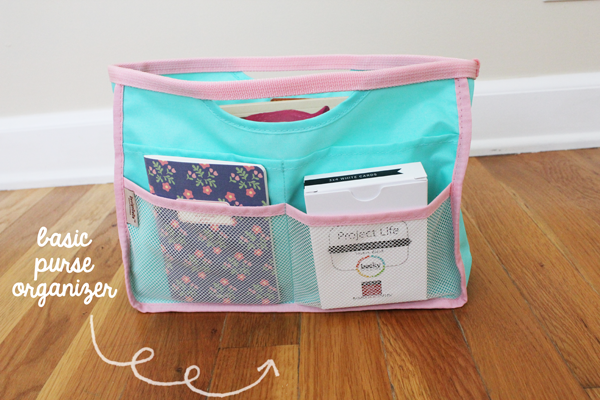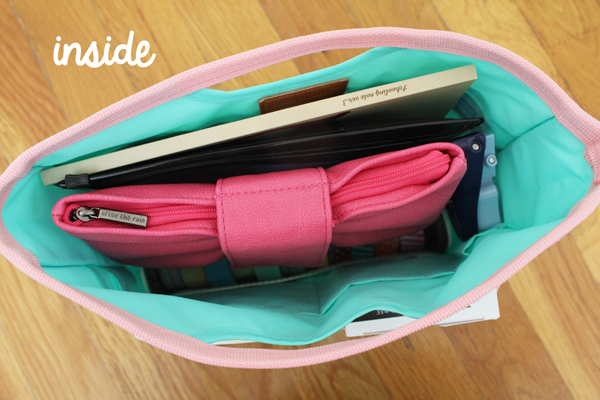 And the last goodie I wanted to share with you is this large monthly planner. I love how big it is. This sucker is about 12 inches by 8.5 inches. I love how it's got a kraft paper cover and how it's very simple and customizable. It has 14 pages which lets you plan up to 13 months.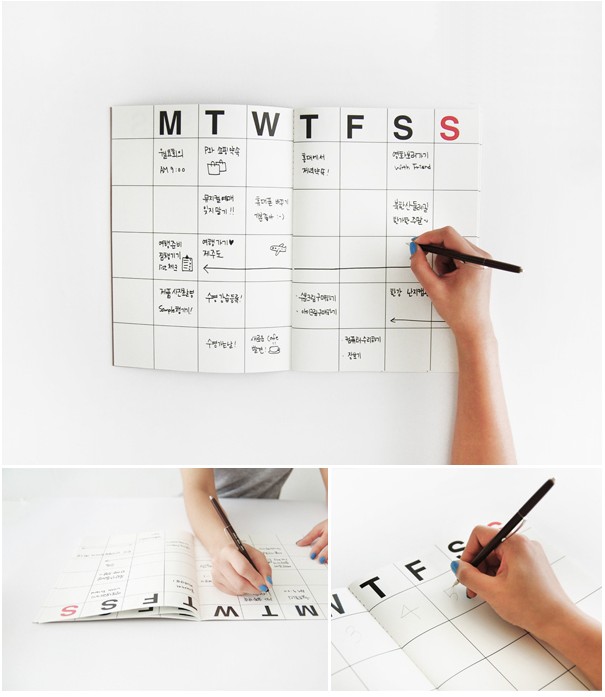 It's another great tool that you could totally use when planning your Project Life pages or just scheduling and planning all that is going on in your life. Mochithings also offers this in a mini version which would be convenient to stick in your purse!

Now for another really cool thing – a GIVEAWAY! Yay! Mochithings has generously donated a little goodie pack for one of my very lucky readers!
 In this goodie prize pack you'll win:
To enter, just use the Rafflecopter below! You've got a few different ways to earn entries, so good luck! I'll pick a winner a week from today, June 24th.
a Rafflecopter giveaway
Be sure to check out mochithings online HERE and their Facebook page HERE. They also have a Pinterest board HERE that you can follow, too: There are TONS of other really cute and fun products that they offer!
Thanks so much to mochithings for the support and for the super sweet giveaway!
Disclaimer: MochiThings is a sponsor of one happy mama and did provide the above items for me to review, but all opinions of the products are solely my own. It is important to me to be very transparent and honest when it comes to product reviews and I would only recommend websites and products that I find of good quality and of course that are super cute. ;)