Anyone who knows me or who reads my blog knows that I am a big believer and a big lover of all things Project Life. It has truly simplified the memory keeping process for me and I love how it fits into my life no matter what the circumstances.
For instance … I am going to be brutally honest with you. On Friday, I was VERY behind on my Project Life. I'm talking – I had not done ONE page for 2013. Yep, you read that right. NOT ONE PAGE. Heck, I don't even have our 2013 title page completed because we need to take some updated photos. LOL.
Why am I so far behind you ask? One word: pregnancy. LOL. Yep, this third pregnancy zapped every bit of energy I had, not to mention I was feeling so nauseous and behind on everything and just didn't have any creative mojo. See – life DOES happen and real life is more often times than not – NOT perfect and NOT the way you want it, but you just go with it. It just wasn't realistic for me to concentrate on taking a photo a day or writing down EVERYTHING or saving goodies to put into my Project Life, but here's the good news…
Was I worried? NOPE. That's the awesome thing about Project Life. You make it fit for YOUR life right there, right now. Project Life doesn't have to look the same every week. There are no rules. There are no expectations, requirements or added pressure or stress. You just go with the flow. You adapt it to make it work for you and don't sweat it.
So here's what I was able to do:
I took SOME photos. I said, SOME. :) Thankfully I did pick up the camera every now and then over the past two months. I have every day photos, some photos to tell the story of my pregnancy and also just some random photos from events that happened. My iPhone came in VERY handy during this time. I highly recommend using the camera on your phone or carrying around a smaller camera when life is too busy. I wasn't in the mood to pick up my big camera much, but I did at times.
Jot down some "right now" facts about your life. I kept up with my "Right Now Challenge" and I'm telling you – it was SUPER easy to do. It has really given me great snippets of our lives the past couple of months that I am adding to my Project Life and it's making my pages that aren't AS full as they normally are, still wonderful people of the information I wrote down and will now be able to remember. Remember – it's not always about photographs. Journal, write, take part in my challenge – just get a bit down each week. You'll be happy you did. It's something so easy to do and during those super busy weeks, months or if something comes up in your life, you'll have them to add to your pages and it'll really be special!
Adapt Project Life to fit YOUR life at THIS moment. Last year most of my months were organized a week at a time. There were some instances when I combined a couple of weeks together just because, once again, life happened and I didn't have as much to fill the pages. But being SO far behind and not having as much as I usually do for my album I realized that, "Hello! There are NO rules" and so I could just do what I needed to do to get my album back on track this year. So what I've done is January and February don't have many pages. They really don't. Total pages I used was 6 pages for both of those months. It's ok though – it's not the quantity of stuff that fill my pages, but the memories behind them and something is better than nothing. Am I right or am I right? :)
So that's what I'm working on now. I'm just about done with January and February and I'm hoping to get even more on track this month and for the remainder of the year, but ya just never know – LIFE can happen and your Project Life plans change and that's totally ok. Just go with it. Your family is not going to care if you don't have a weeks worth of photos every week or you don't document every single family event, etc. Just enjoy the process, don't stress and go with the flow.
Remember: You have to LIVE life in order to document it.
Here are the first pages that I did for 2013: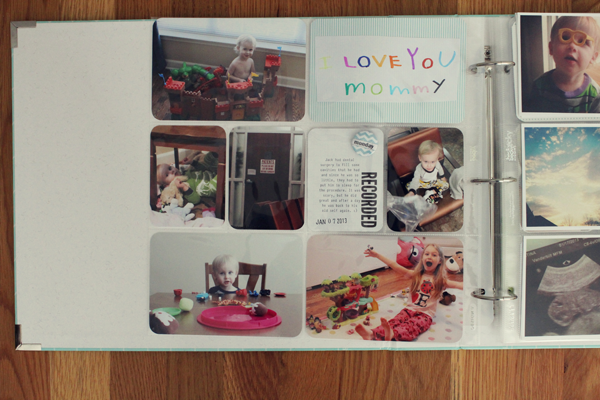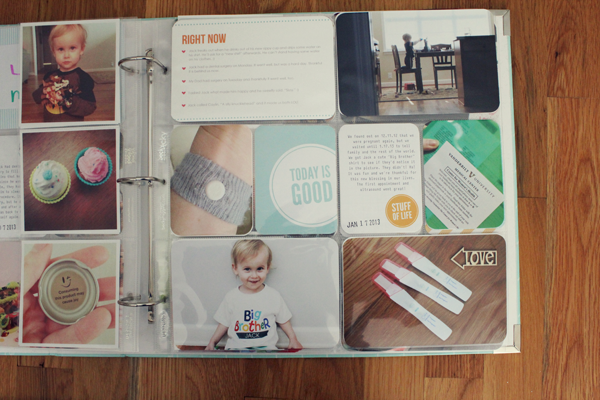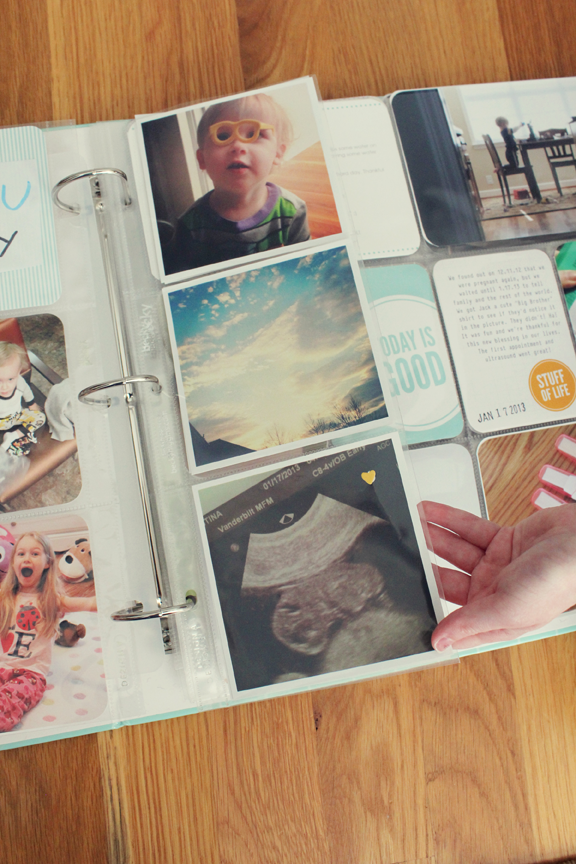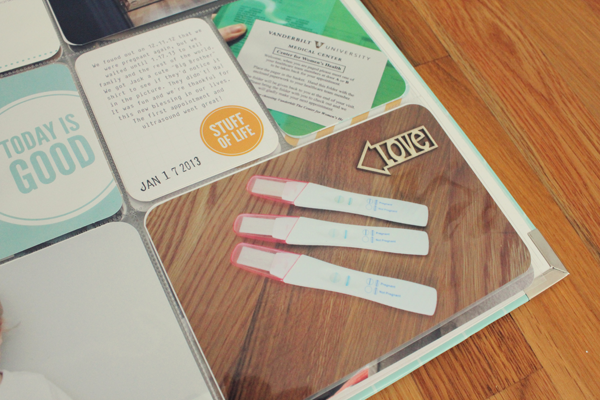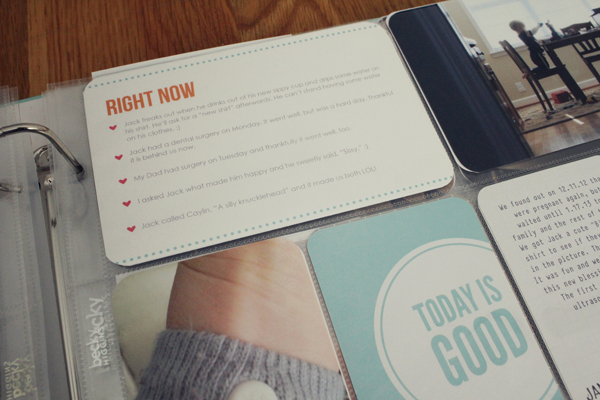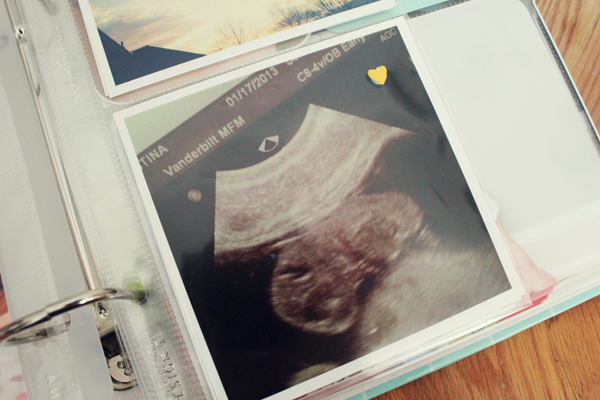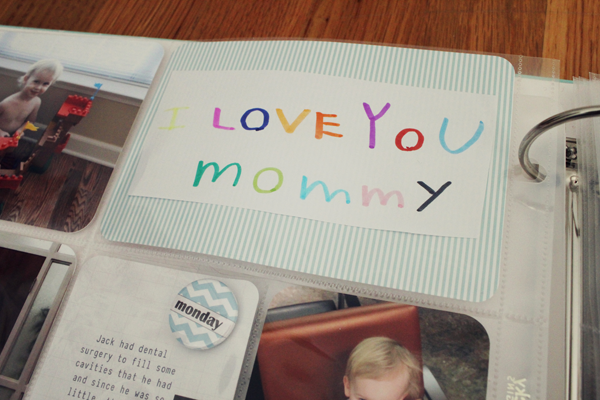 So that's where I am right now. I'm totally happy and content in it. :)
That's also just one more reason why I love Project Life and THAT'S the truth. :)