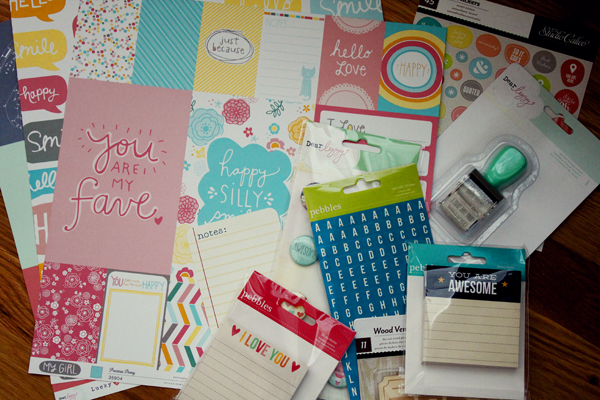 It has been a bit since I've purchased ANY scrapbooking supplies (besides Project Life goodies). I just wanted a few little new things to add to my Project Life pages and I knew I needed that stamp. I have like 3 different ones now! ;) All of the above was purchased at Two Peas in a Bucket.
I can't wait to pull it all out again and work on my Project Life today! Oh, and those sweet little "I love you" and "You are Awesome" post-it notes are PERFECT for leaving your kids sweet notes just to let them know how much you love them. Love it when scrapbooking supplies can be used for more than just scrapbooking! ;)
Have you bought any super cute scrapbooking goodies that you just love lately? Let me know!
Hope you have a great day and get to be creative today, too! Hugs!
Disclosure: Affiliate link used.