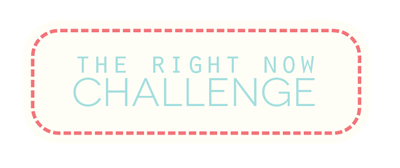 Happy Friday and Happy Week 21 of the Right Now Challenge! :)
If you're not sure what the Right Now Challenge is, check out my blog post HERE to read about the challenge and why I started it.
This is what I've got this week:
Jack put the comforter all around him on our bed and said, "I'm in a rocket ship!" Then he proceeded to push "buttons" and blast off into space.
Was just told by Caylin, "Please don't set any stuff animals on my Barbies, it messes their hair up." Good to know. ;)
Just had a sword fight with Jack and he totally whooped my butt. That kid has got some skills.
I asked Jack what was in my belly and he proceeded to say, "A brother." :) We shall see in a few weeks if he's right!
You be "Princess Lea and I'll be Darth Vader, ok, Mama?"
I told Jack, "I love you Bub Bub" and his response back was, "I love you too, knucklehead." Ha! Love it. :)
Sweet, sweet times these are. :)
Be sure to write down some moments from your life this week! I challenge you. ;)
Have a blessed day!