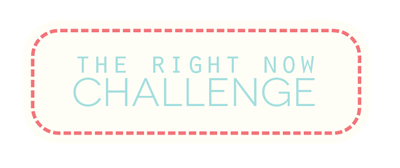 Happy Friday and Happy Week 19 of the Right Now Challenge! :)
If you're not sure what the Right Now Challenge is, check out my blog post HERE to read about the challenge and why I started it.
Here's what I've got for this week:
Who knew cleaning could be so much fun?!!!" – Caylin screams as she runs through the house with a swiffer dust mop. Feb. 4
"Hold your horsepower." I'm pretty sure she meant, "Hold your horses." ;)
"Your butt is going to the dark side,"- said by Jack. Then he giggled and we all laughed!!!
At the end of the Valentine's Day party for Caylin's homeschool group she says, "I can't wait to get home to my brother Jack!" I am so glad she loves him like that. ;)
Jack counting when him and Caylin were playing hide and seek, "1, 4, 5, 6, 9, 10 – Ready or not – I come!!!"
Jack has been saying, "I gotta ask you something." Then when you say, "What?" He says, "Don't know!"
This week I was able to remember and jot down so many sweet, funny things my kids said and I just love it! I hope you are still playing along or if you haven't even started – it's never too late to!
Hope you have a wonderful day and weekend ahead! Hugs!