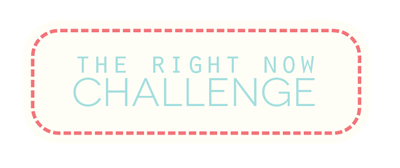 Happy Week 18 of the Right Now Challenge! You still playing along? ;)
Check out my blog post HERE to read about the challenge and why I started it.
Here's what I've got for this week:
Jack now says, "I lub you." It's like the cutest sound EVER. I'm serious. He also gives kisses ALL of the time and asks for "a big hug." Sigh.
Caylin bought herself her first Barbie on Jan. 27th. She named her McKayla. :)
Caylin said to me after we had hugged … "Mama, can we get back to hugging again?"
Jack is always shooting "webs" out of his fingers. He's Spiderman, you know. :)
We had a pretty scary morning on Jan. 29th. Tornado warning going off – pretty severe wind – but thankfully Jack slept through it all and all was ok.
Michael has been playing with Caylin and Jack every night since my morning sickness seems to be more like "nighttime sickness" with this pregnancy. It's so sweet to hear them laughing and playing together every night. Makes me feel better. He's a good Daddy. ;)
That's what I've got written down for this week! I hope you all have a great Friday and weekend ahead! Hugs!