Remember when I showed you this picture: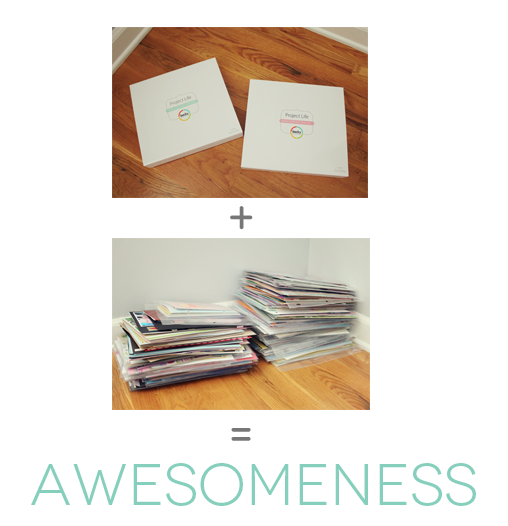 Well, I've been starting work on redoing my daughter, Caylin's baby album using the Baby Edition: Her and I am LOVING it. Here are few of the pages I've done so far: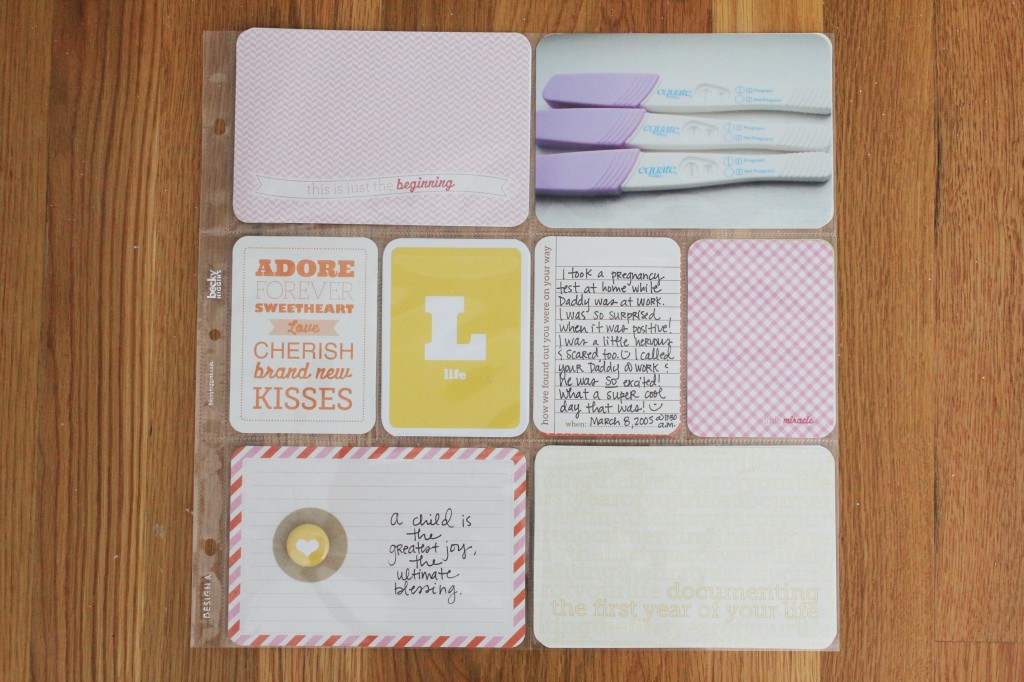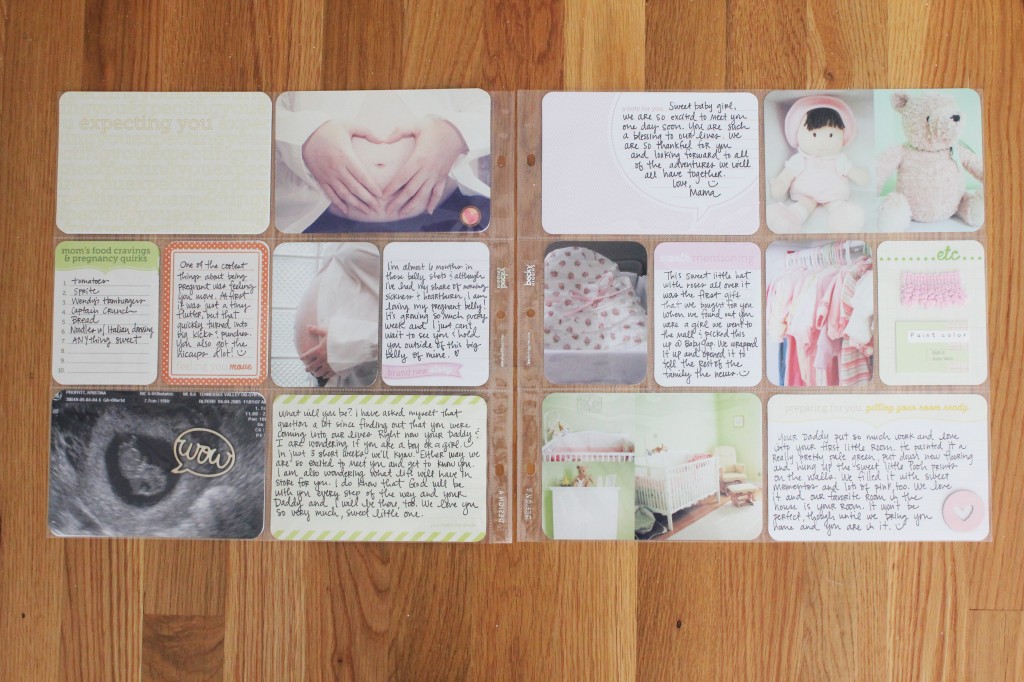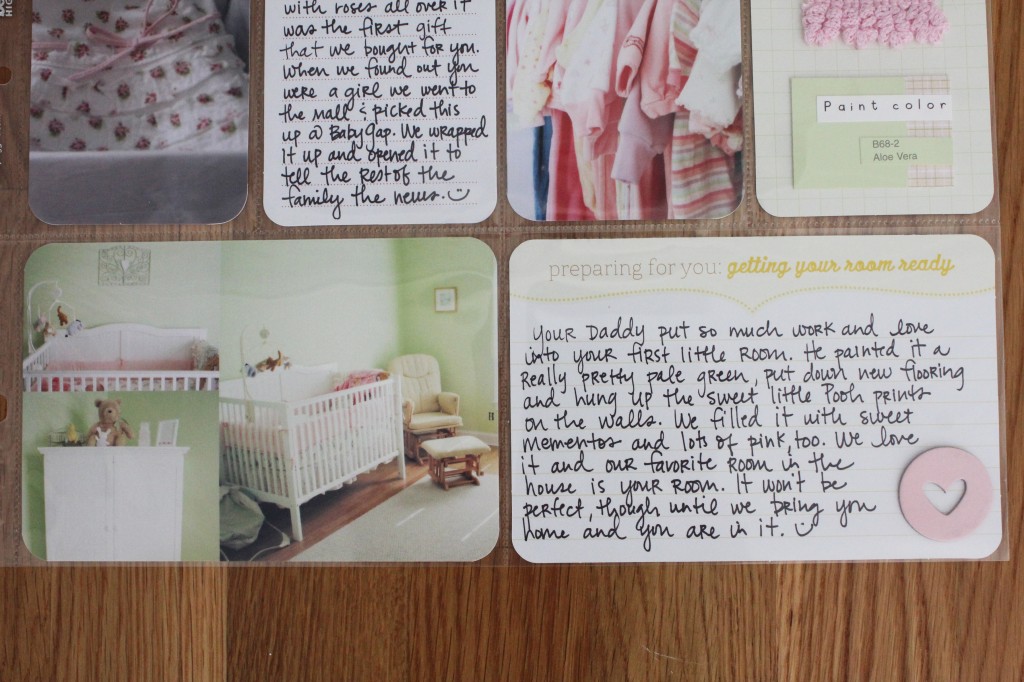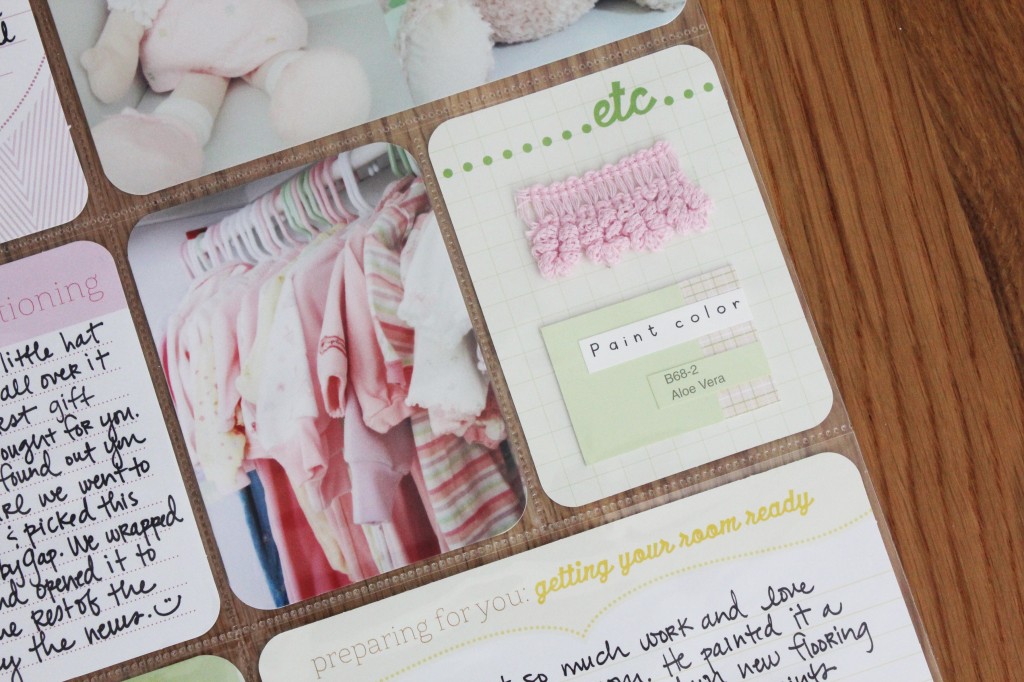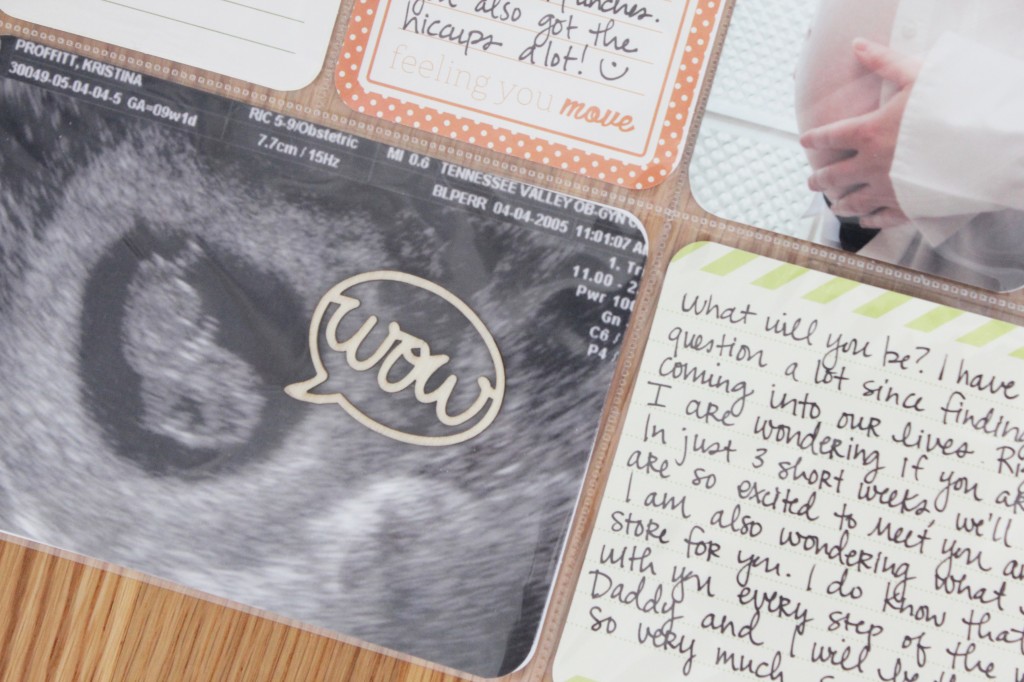 I can't tell you how refreshing and awesome it is to take these important details, stories, photographs and bits & pieces and put them into a these page protectors in a simple, organized way. It was seriously making me giddy! I've got all of the layouts organized, getting all of my photographs organized and printed and even recycling some of the embellishments that I used on the layouts and incorporating them onto the pages.
I can't wait to see this baby book and Jack's baby book come together so easily and so cohesively. Yay! I'll be back to share more of her baby album redo project soon!
Have a great day!