Hi! Happy Friday! Just popping in to share some of the latest pages I've finished in my Project Life album. I got a little bit behind in December with the hustle and bustle of the holidays and I decided to just take it easy, keep taking pictures, but not stress about not filling up an entire week in a 2-page spread. That's what I love about Project Life – you make it work for YOU and YOUR life. No stress. So I'm thinking that this may just be the last spread for 2012 and I am going to get going on 2013.
I've done some work on my 2013 cover page, but have yet to get updated photos of each of us. Anyone else a bit behind? ;) Thankfully I've been taking photos, jotting down memories and "right now" moments and keeping it all organized so that hopefully this weekend I can sit down, print out some photos and work on the first week of 2013! We shall see!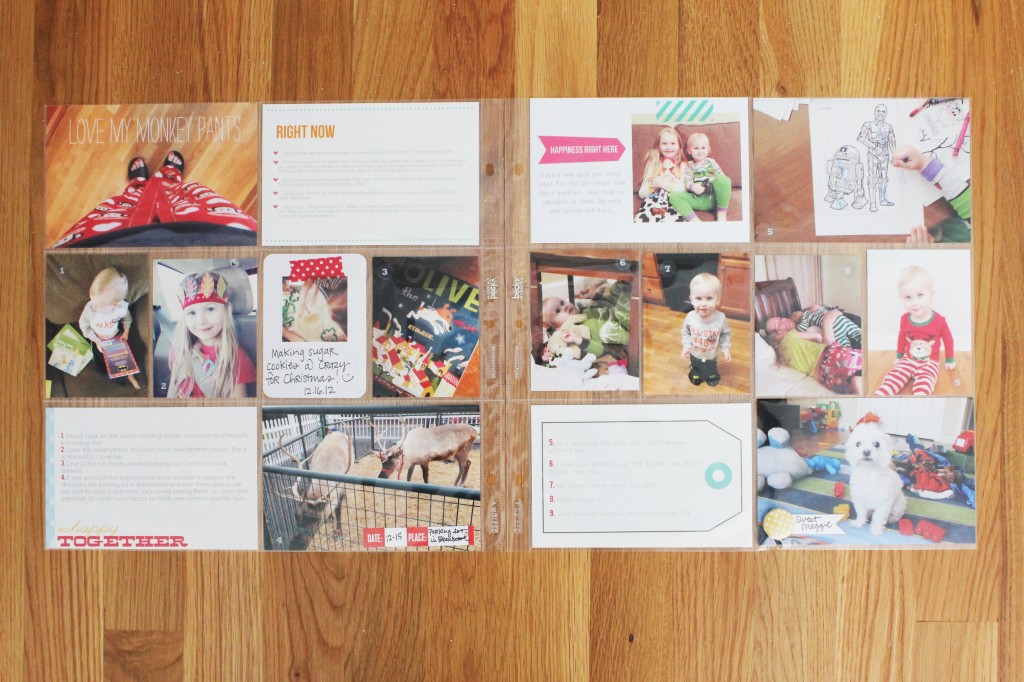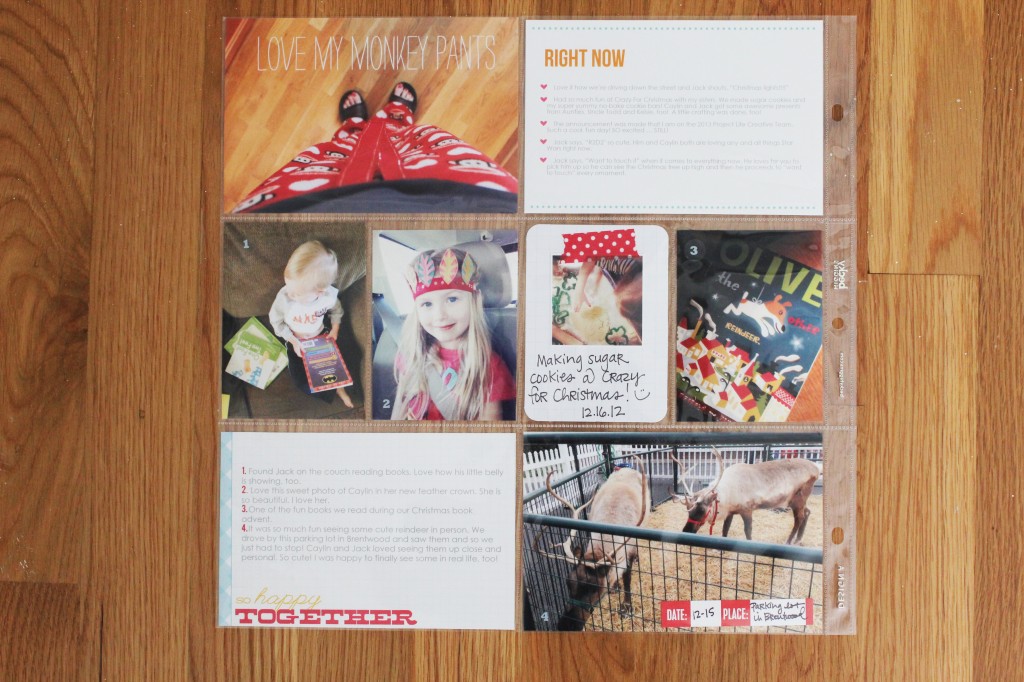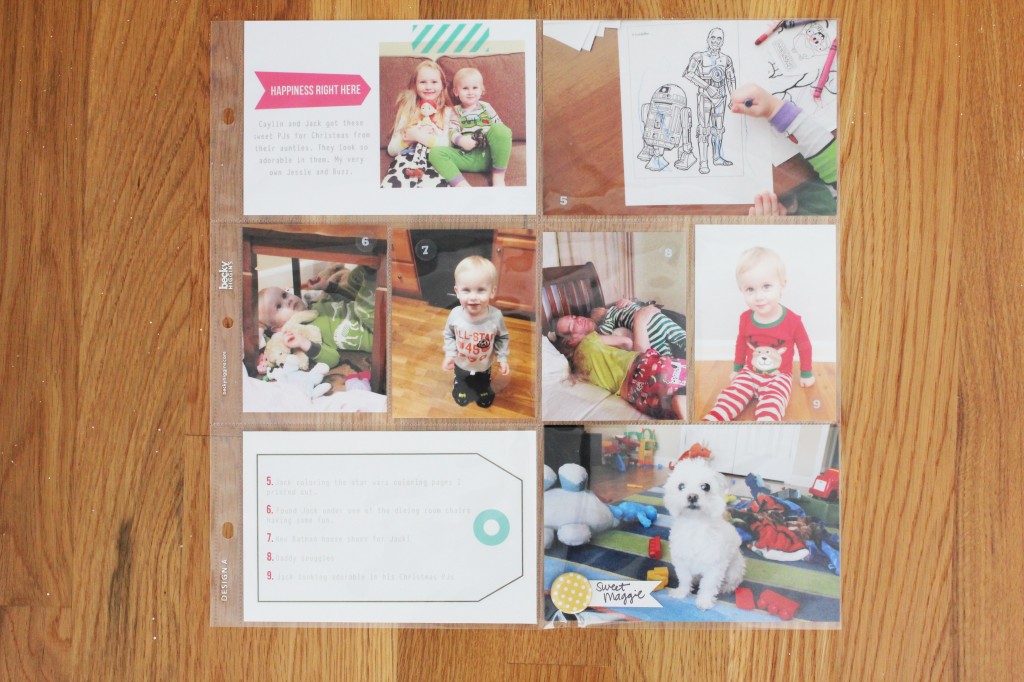 On Monday I am going to share the start of my daughter's baby album using the Baby Edition for Her! I'm SO excited to be redoing her album and my son's album in the Project Life format. Check back on Monday so see some of those pages!
And don't forget – if you are going to CHA this weekend, be sure to stop by Becky Higgin's booth #2628! Wish I was able to go!
Have a beautiful day and weekend ahead, everyone! Hugs!