Hi there!
Anyone else having a hard time getting back into the swing of things after the holidays? It always takes me a bit to get back on schedule, get creative and all of that jazz after taking a break. I LOVE the break, don't get me wrong, but hate having to catch up and get back into a routine, etc. Sorry the blog posts have been few and far between this week. I'm working on fixing that and once I get caught up and back into the swing of things, I'll be back at it and hoping that you'll continue to read along. :)
Until then, how's this for a tease: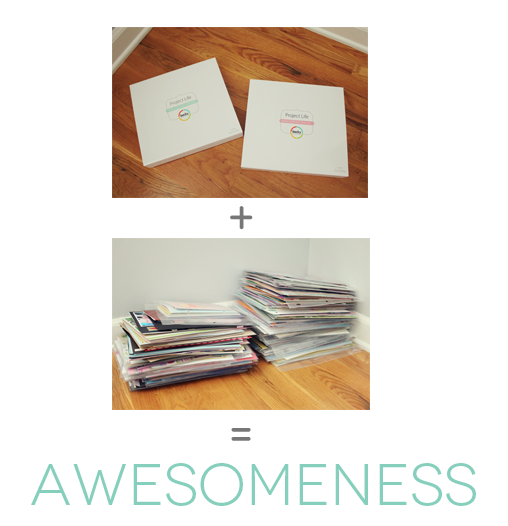 I'm currently redoing Caylin AND Jack's baby books. I'm doing them both using the Baby Edition for HER and the Baby Edition for HIM – Project Life kits. I'm SUPER excited! Caylin's baby book was completed, but the scrapbook layouts and pages were just not in an organized, simplified form and honestly I am distracted by all of the product and not enough concentration on the details and memories. Jack's baby book wasn't completed yet (although he's 2!) so I won't have to "redo" very much of his stuff. I'm just excited to take the piles and piles of layouts that I have documenting my children's baby years and put them in Project Life form into something more simplified, beautiful and special. :) I'll be sharing my pages here and there so check back!
Have a Happy Saturday! I'll be back with more soon! :)