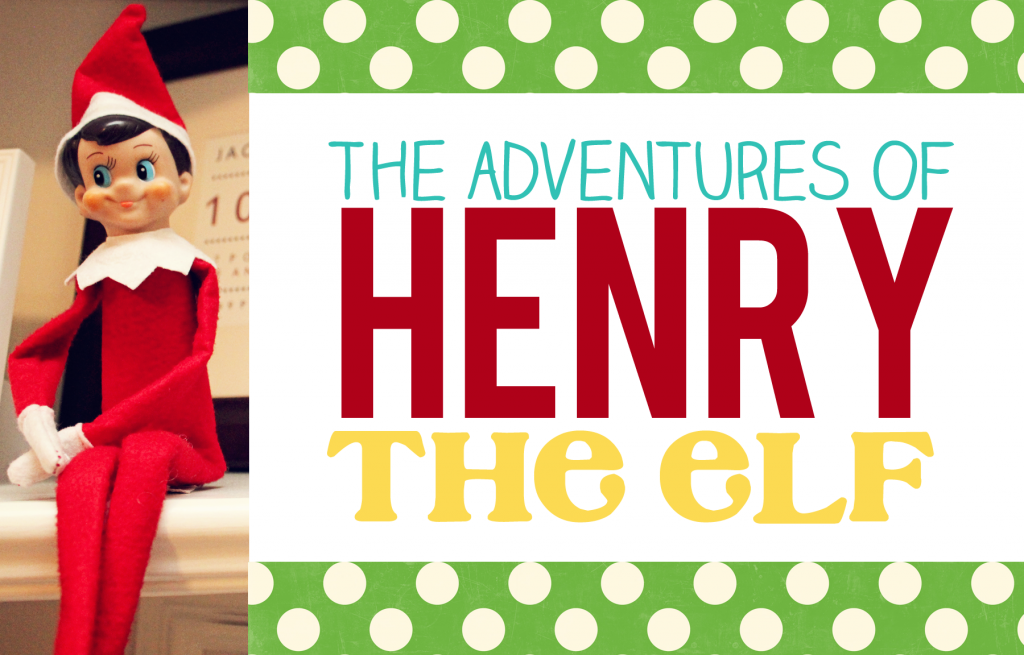 Hi there!
Welcome to Part 4 of "The Adventures of Henry the Elf!" It's almost time for Henry to head back to the North Pole! Where has the time gone? Well, here's what Henry's been up to this past week:
December 14th
Henry playing a little Hungry, Hungry Hippo.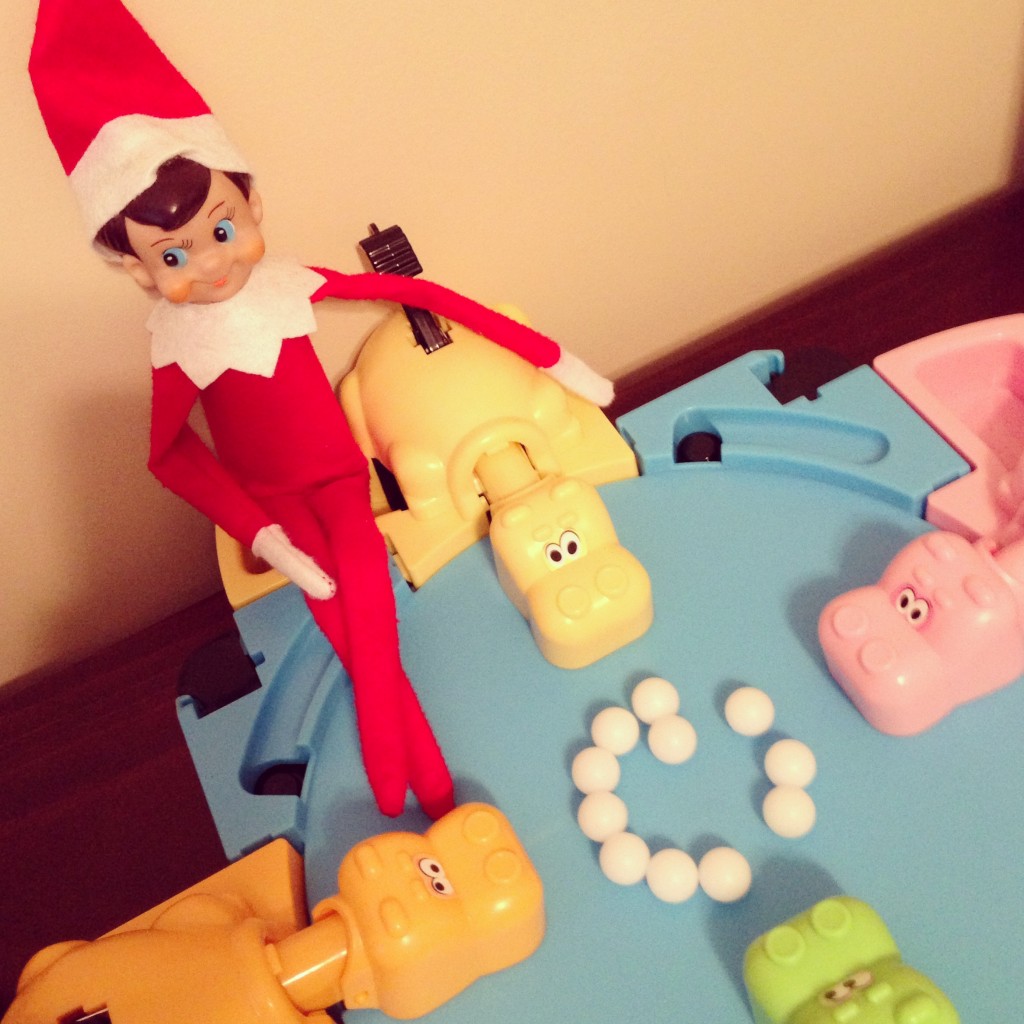 December 15th
Looks like Henry is ready for some gift giving.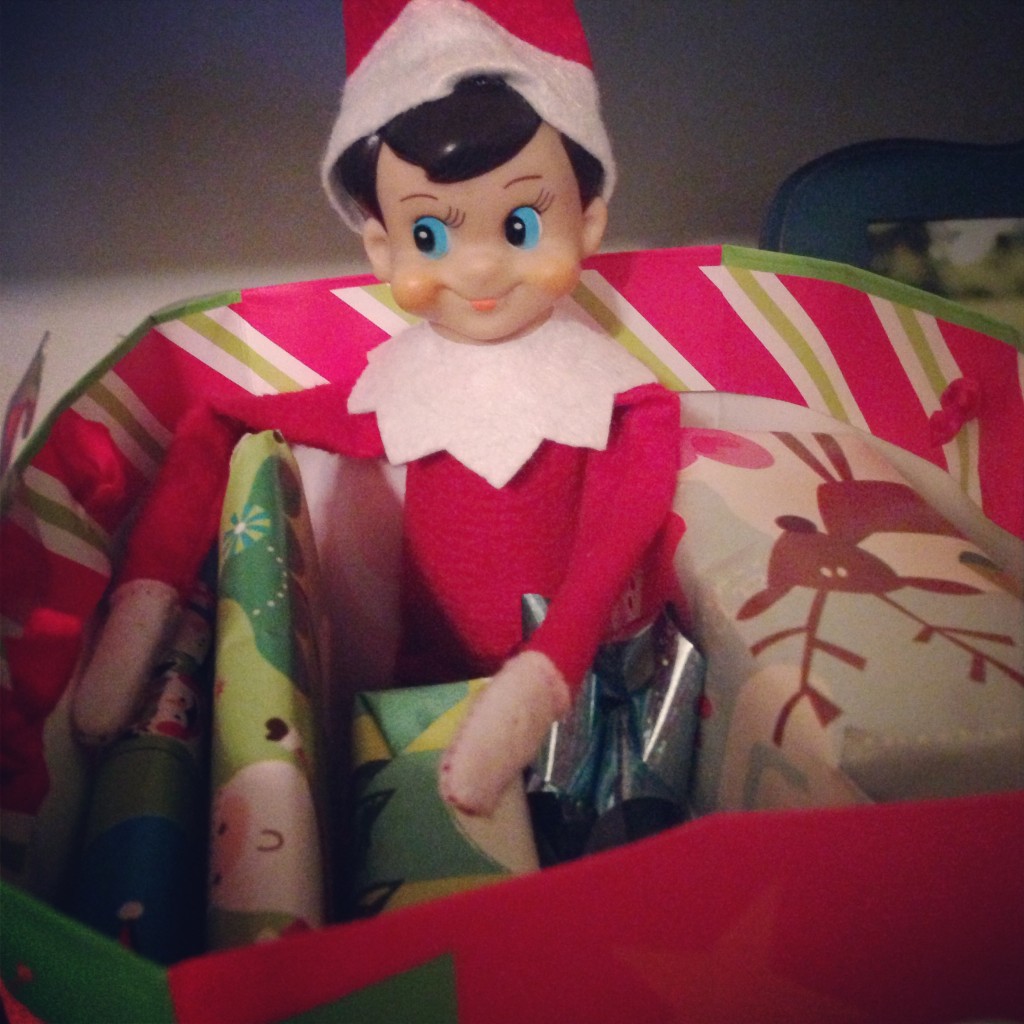 December 16th
Henry was sitting in Caylin's little tree in her room this morning. He even got a bit wrapped up in her felt garland.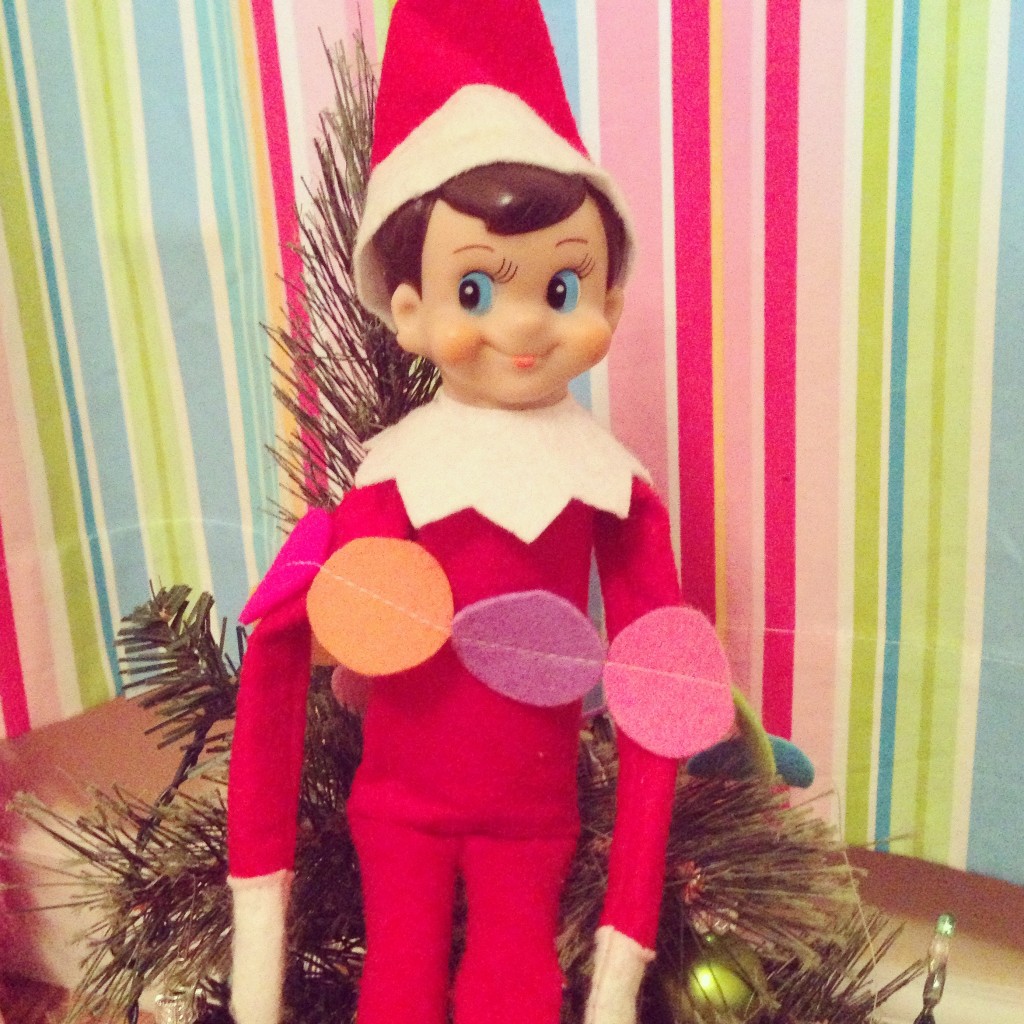 December 17th
Henry likes cupcakes. Smart guy. ;)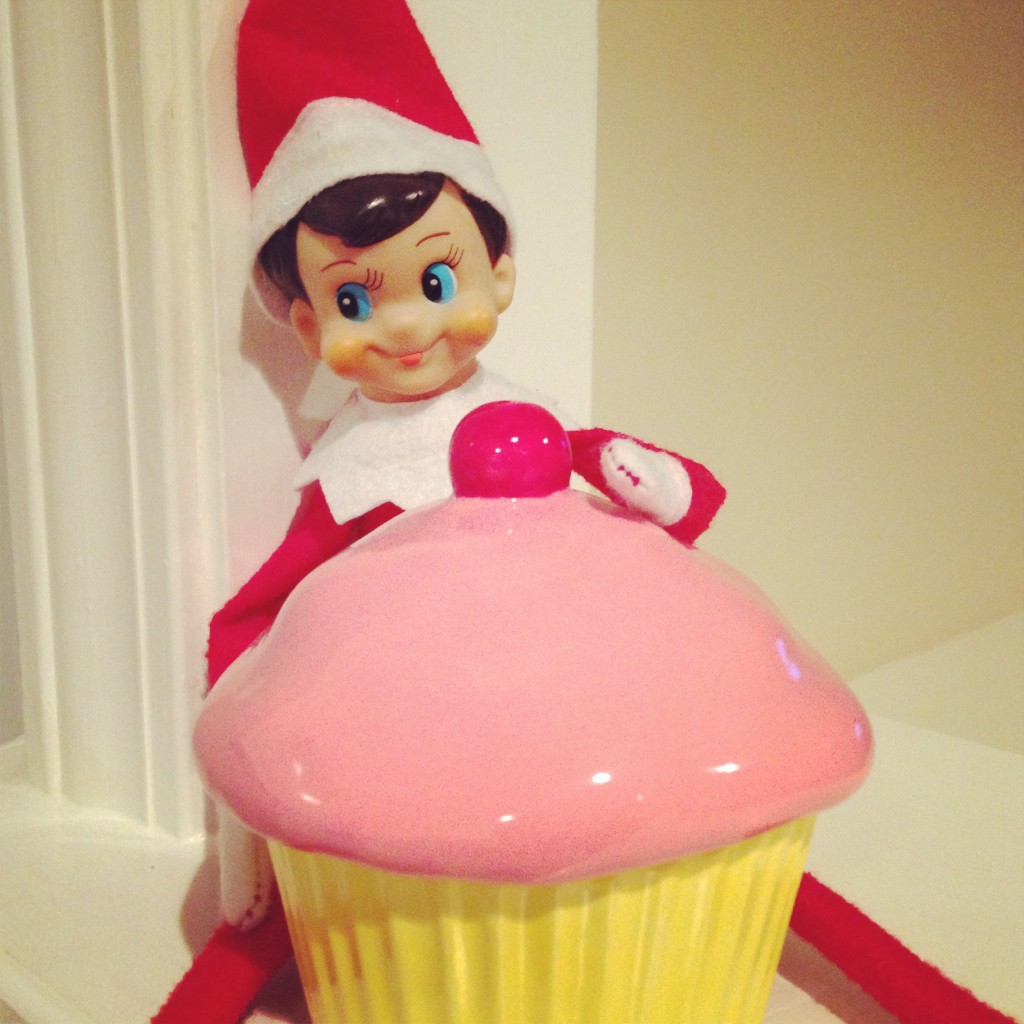 December 18th
Henry got himself into a bit of a predicament. Yikes. Where's Buzz Lightyear when you need him?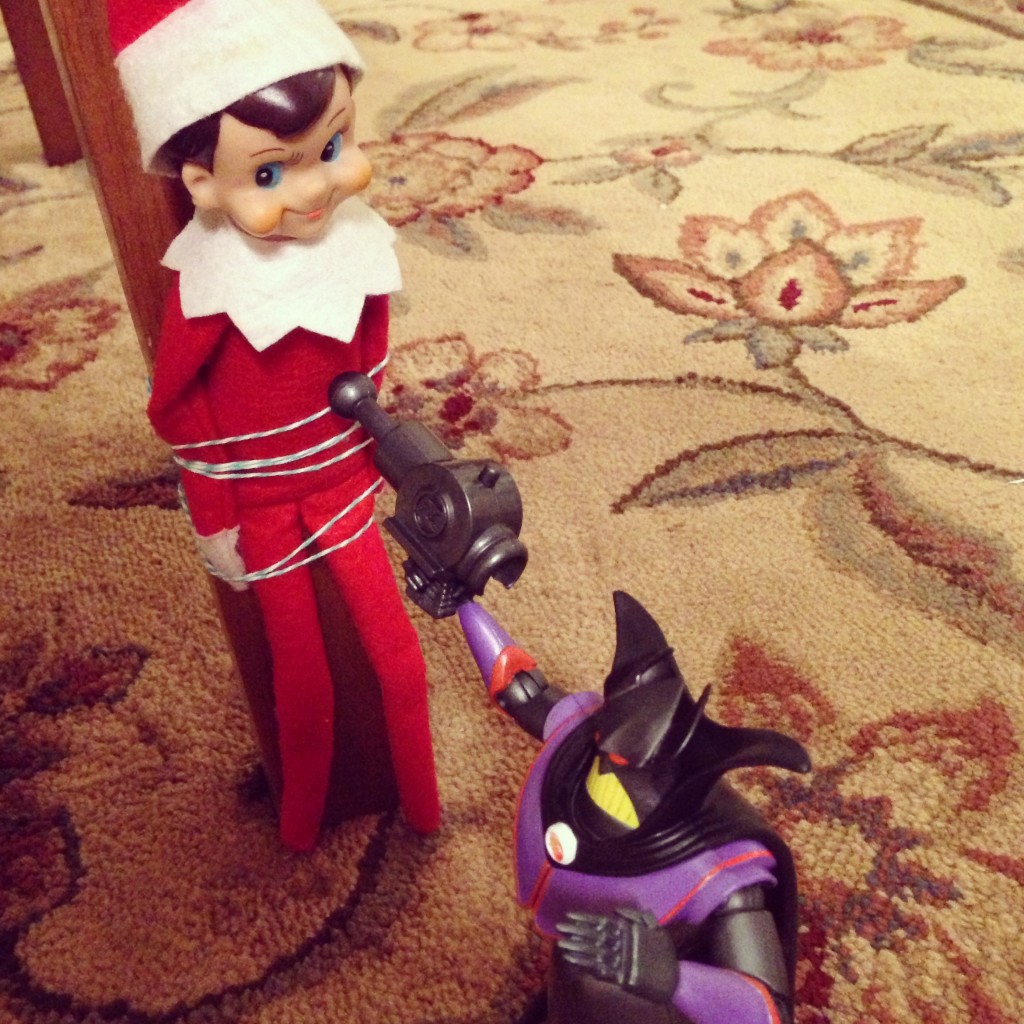 December 19th
Hanging out this morning.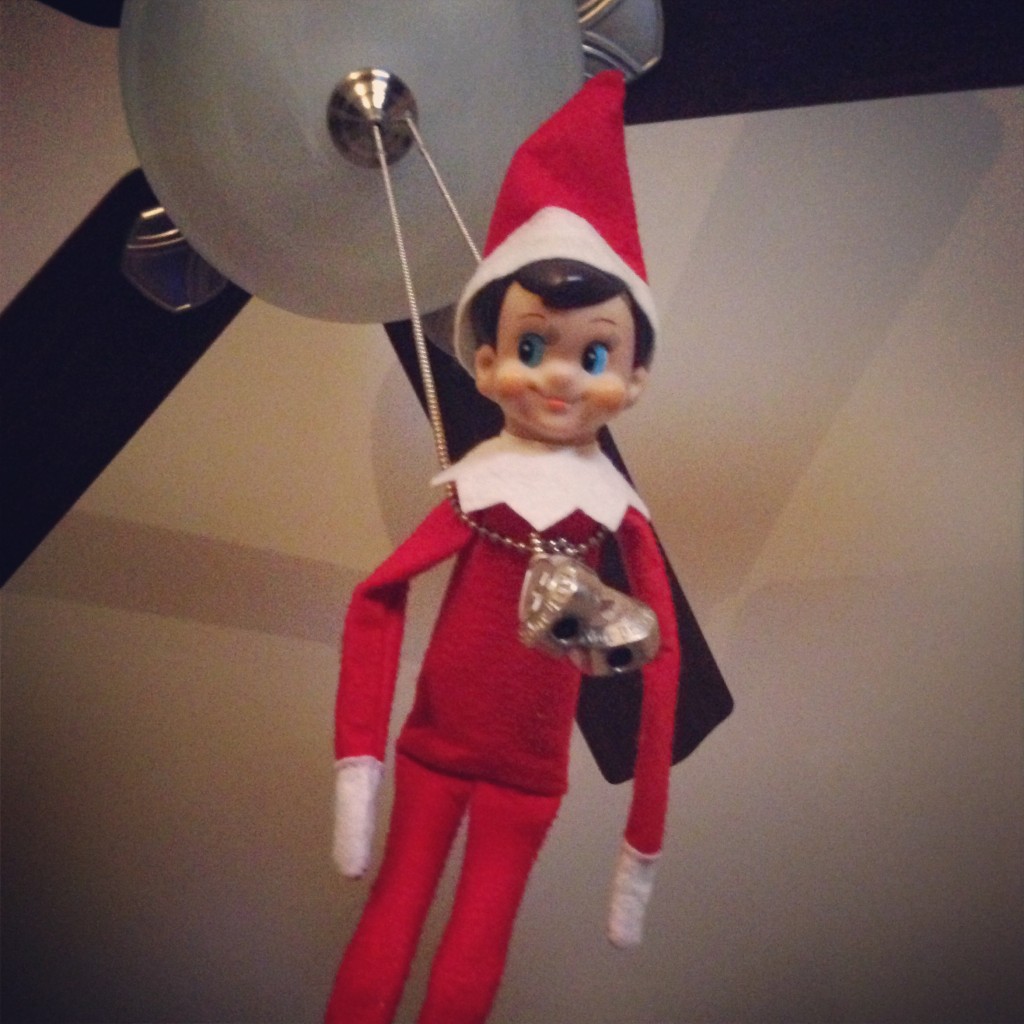 December 20th
Henry was letting us know how many more days until Santa comes. ;)
There you have it – another week with Henry. Only 4 more days left. Wonder what he's going to get into these last few days while he's visiting. Guess we'll see… ;) Check back next Thursday to find out!
Have a great day!