I have been holding in some pretty exciting news for the past two weeks, but I'm so thankful that today I am able to share this wonderful news with you!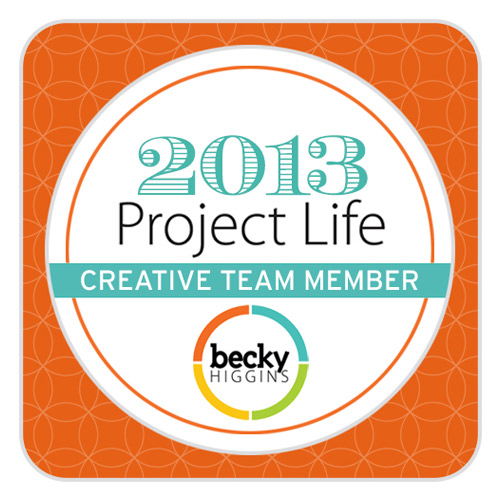 I am on Becky Higgins' 2013 Project Life Creative Team!
EEEEEEEEEK! I'm still SO excited, thankful and giddy about the above! I am so passionate about Project Life and so happy that I can spend this next year being on the creative team and showing others just how awesome this system of memory keeping is! I just want to thank Becky again for giving me this wonderful, amazing and super cool opportunity! I have always been such a fan of all of Becky's work and so appreciative that her and her team have come up with such a simple way to document my family's memories.
Here is the entire group of ladies on the team: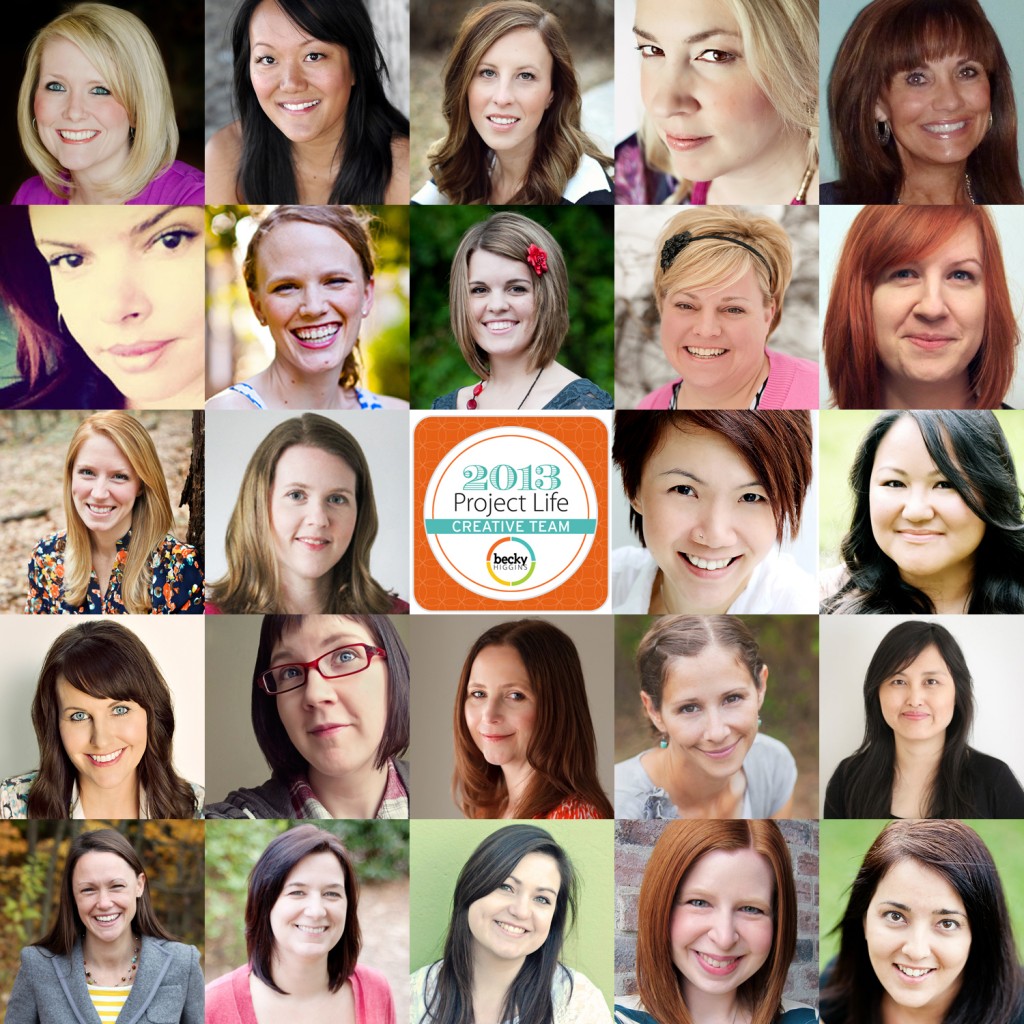 I'm looking forward to getting to know the ladies on the team that I don't know yet and seeing their beautiful work and having it inspire ME!
If you're stopping by my blog for the first time, welcome!  If you're a regular reader of mine, I just want to thank you for always being so encouraging, sweet and supportive! I have THE BEST readers!
I look forward to posting my Project Life pages to help spread the word about how super cool and easy memory keeping can be in hopes of inspiring others just like I am constantly inspired by so many!
Yippeeeeeeeeeeeeeeeeeeee! Going to go and pinch myself again. ;)
Have a blessed day!