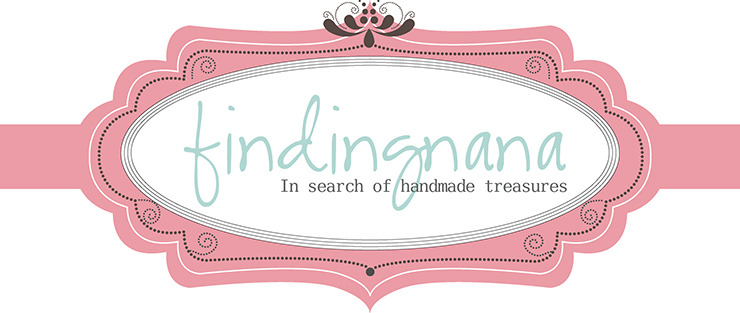 Today I'm happy to introduce you to sweet Leena of Findingnana. Leena's blog and shop are fabulous. I can't even remember how I stumbled upon Leena's blog, but I am SO happy that I did. As a matter of fact, I think one of my Facebook friends posted a link to her Project Life work, which is fabulous, TOO, by the way, and that is how I found her! I was THRILLED to find out that Leena is on the 2013 Project Life Creative Team with me! Yay! 
I just love Leena's work, her style and her super cute products that she sells! Leena was so sweet and sent me some of her seriously cute goodies to use. Here's the stash that made me giddy when I received the package: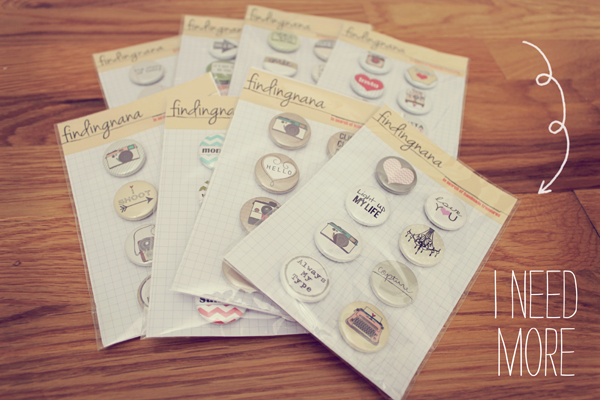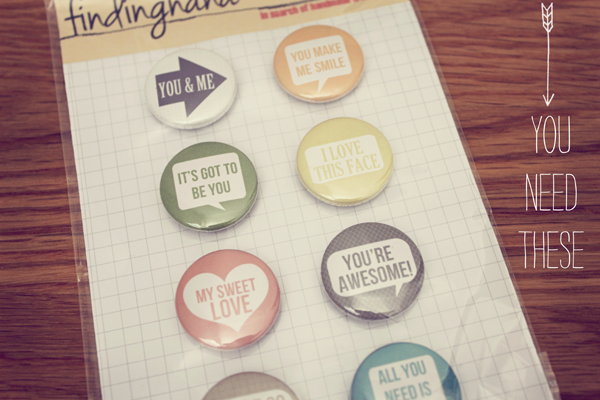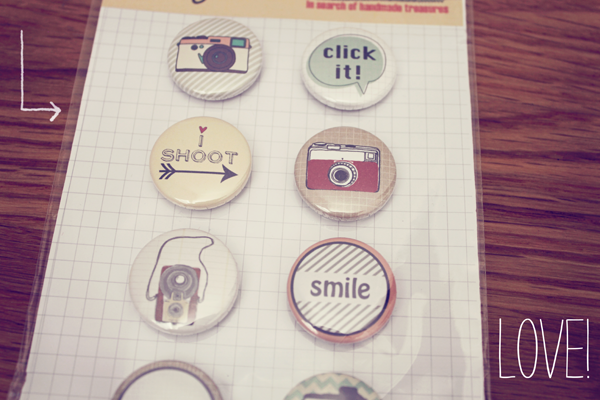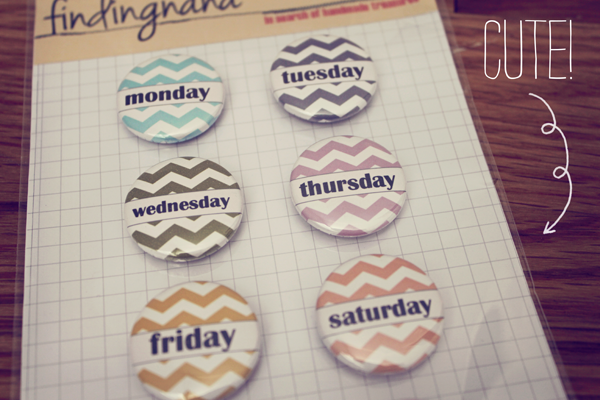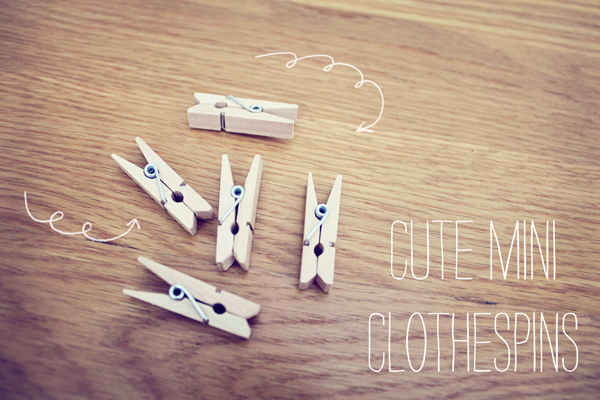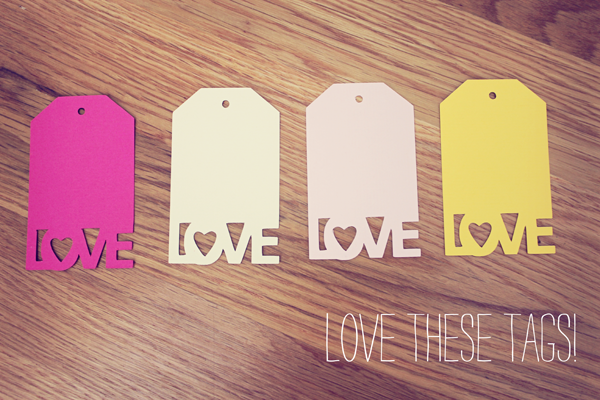 She also sent me some plain manilla tags, which I love, too. I realize now that I do have an obsession with flair buttons. :) I just love them! My obsession started with American Crafts flair back in the day (which I still have QUITE a collection of, LOL) and has just grown since then. Flair buttons are the perfect embellishment for Project Life. Seriously. I find myself using more and more flair in my pages just because they pop off the photo or journaling card just enough and add that little bit of something. I love 'em. :)
Leena has seriously so many cute flair in her shop that you are going to need one of each. I'm not joking. Here are some of her flair in action on my Project Life pages: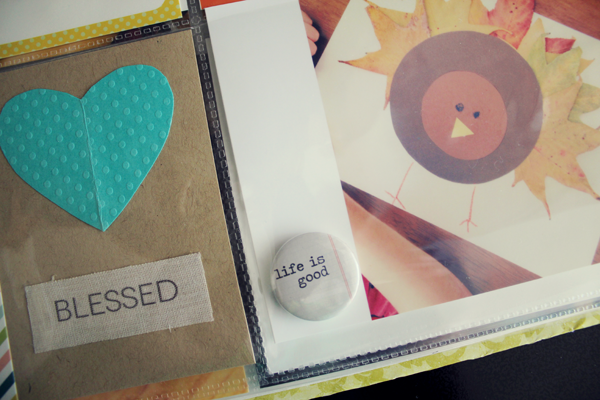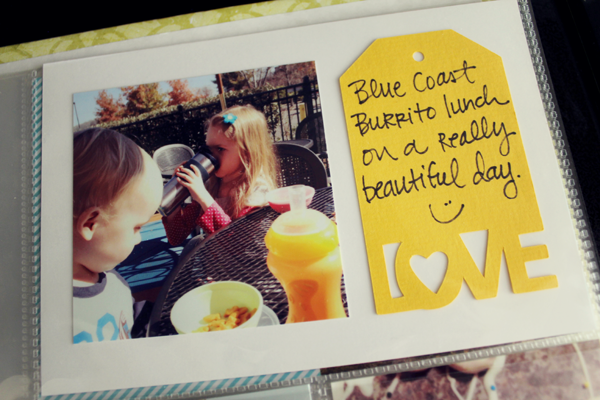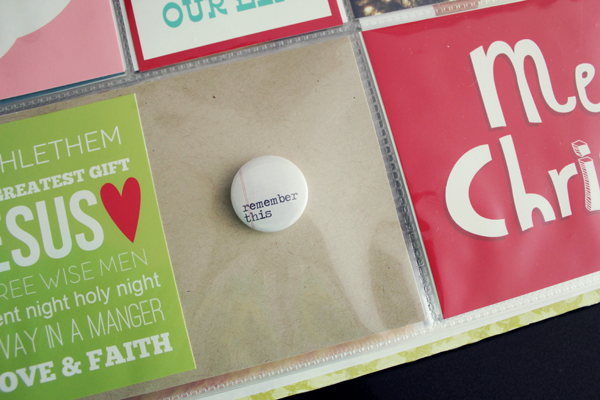 The cool thing is that you can use the flair and/or tags on a traditional scrapbook page, card, gift packaging – you name it! Oh, and aren't those mini clothespins just adorable? Sigh. You definitely need to swing by Leena's blog and shop and check them both out! You will be drooling and so inspired! Trust me!
You can also find Leena on Facebook HERE and on Instagram HERE.
Remember when I said Leena was sweet? Well, SO sweet that she has generously offered One Happy Mama readers a chance to win $30 worth of products from her shop! Yay!  So, for your chance, just enter below using the giveaway tool! Good luck! I'll draw a winner on Christmas Eve! Good luck!
Thanks again to Leena for the super cute goodies AND the inspiration! Have a beautiful day, everyone! Hugs!
Disclosure: Leena sent me some goodies to use in my Project Life, but all words and opinions about her awesome talent and work are my own. She rocks, plain and simple. :)