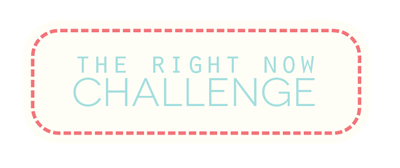 Happy Week 12 of the Right Now Challenge!  Check out my blog post HERE to read about the challenge and why I started it.
Here are the "right now" memories I jotted down this week:
Love it how we're driving down the street and Jack shouts, "Christmas lights!!!!"
Had so much fun at Crazy For Christmas with my sisters. We made sugar cookies and my super yummy no-bake cookie bars! Caylin and Jack got some awesome presents from Aunties, Uncle Todd and Kelsie, too!  A little crafting was done, too!
The announcement was made that I am on the 2013 Project Life Creative Team. Such a cool, fun day! SO excited … STILL!
Jack says, "R2D2" so cute. Him and Caylin both are loving any and all things Star Wars right now.
Jack says, "Want to touch it" when it comes to everything now. He loves for you to pick him up so he can see the Christmas tree up high and then he proceeds to "want to touch" every ornament.
I just love documenting these "right now" memories that are going on in our lives. I know I'm going to cherish these! Have you written down some "right now" memories this week or today even? You really should!
 Have a great Friday and weekend ahead! Hugs!