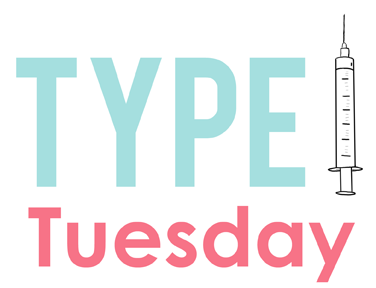 A medical ID bracelet is a very important piece of jewelry for my daughter. It could save her life. So every time she leaves the house, Caylin has on her medical ID bracelet. If we were to get into a car accident, if her blood sugar drops so low that she passes out or if she's sick and her blood sugar skyrockets and she becomes confused – her medical ID bracelet will alert someone or medical staff of her condition. In all of those cases she would be unable to communicate and the bracelet would play an important role in communicating her condition for her. On her bracelet it says that she has Type 1, is insulin dependent and has an emergency contact number on it so that anyone can reach us if need be.
Caylin is thankfully really good about wearing her medical ID bracelet. Shortly after her diagnosis, I knew that it was critical that she have one so I searched the internet for a super pretty one that she'd love that wouldn't LOOK like the typical medical ID bracelet that folks normally think of when they think "medical ID bracelet." I was happy to stumble upon Lauren's Hope.  They have so many different types of medical ID alert bracelets for all types of people (women, men, teens, children, etc). 
This is Caylin's bracelet: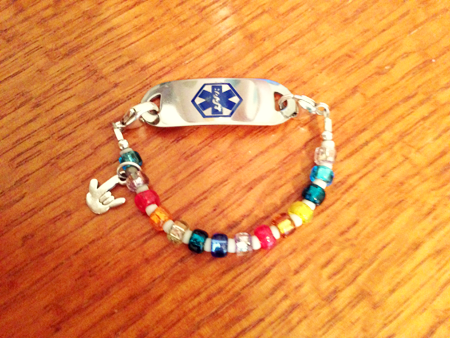 The neat thing is that I also purchased the little "I love you" sign language charm for her bracelet, too. It's something our family does and it was a little sweet surprise for her – it personalized her ID bracelet even more and she loves it. She gets a lot of compliments on it and not only is it a pretty accessory, but it can save her life, too.
So there you have it – medical ID bracelets CAN be a cute accessory AND most importantly they CAN save your life.