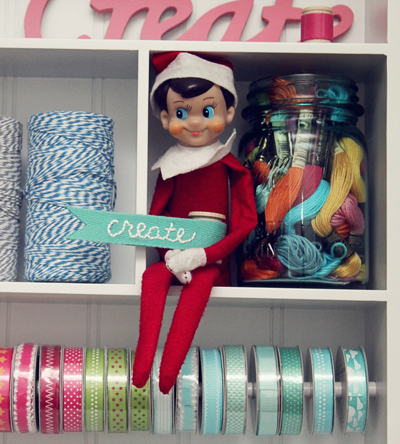 Hi there! Happy Wednesday! :)
If you've been following my blog for a bit, you might remember that last year I blogged "The Adventures of Henry the Elf." Well, Henry is going to be back soon and so I thought I would create myself a little calendar so that I wouldn't stress myself out figuring where to hide sweet Henry each night. LOL! I thought I'd share it with you all too, if you'd like it. :) Anything to help make the holidays a little less stressful, right? ;)
You can click on the calendar below to download the PDF.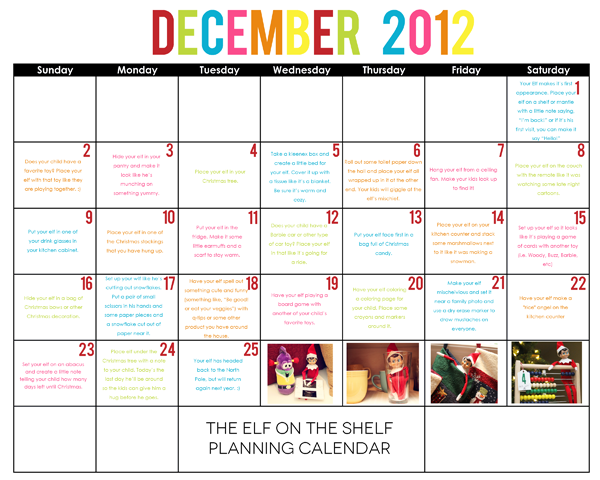 If you'd like the empty calendar to fill in your own ideas, you can download that HERE.
Each day in December, it has a little idea about where you can hide your elf. They're just ideas, but I thought it might be helpful. If you haven't heard about "The Elf on a Shelf" you can go HERE to read more about it.
Our elf, Henry, showed up last year and my kids just love him! Caylin is SO excited! You better believe that "The Adventures of Henry the Elf" will be back on my blog again this year! ;) I've decided that Henry is going to show up tomorrow night while they sleep so I've got my calendar all ready to go! Feels good not to have to stress about it! Yippeeee! ;)
You can see my Pinterest board HERE and I love this super cool freebie by Catherine at The Design Editor blog HERE. I used it last year and will use it again this year! I also love THIS idea and may incorporate it, too!
Yep, I'm pretty sure Henry is going to have some wild adventures again this year! I hope you'll follow along! ;)
Enjoy the freebie! Hugs!