Good morning sweet blog readers! Happy Monday to you!
Today I'm SUPER excited to tell you about a sweet friend of mine. Her name is Stephanie Creekmur and she is a very talented graphic designer who has a beautiful paper boutique HERE. I met Stephanie at the Inspired Workshop that I attended earlier this year and have enjoyed seeing her beautiful work and getting to know her since then. Stephanie sweetly and generously made me a custom stamp for my Baby Bird & Bub Bub shop and I just love it! It's SO nice not to have to handwrite my return address on each package. It saves so much time and energy, not to mention it's beautiful! This is the stamp that I received (only with my information on it):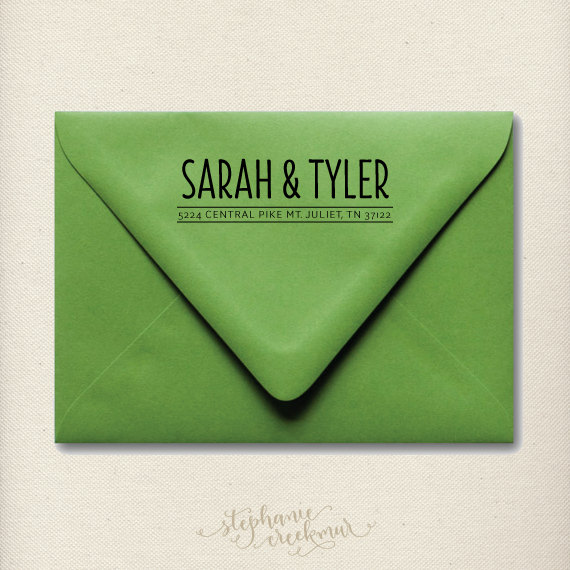 I just love the cute font and the clean design! Stephanie has SO many more custom stamp designs to choose from and not only that, but she offers stationery, printables, notepads and art prints, too! Here is a graphic of all of the stamps she is currently offering: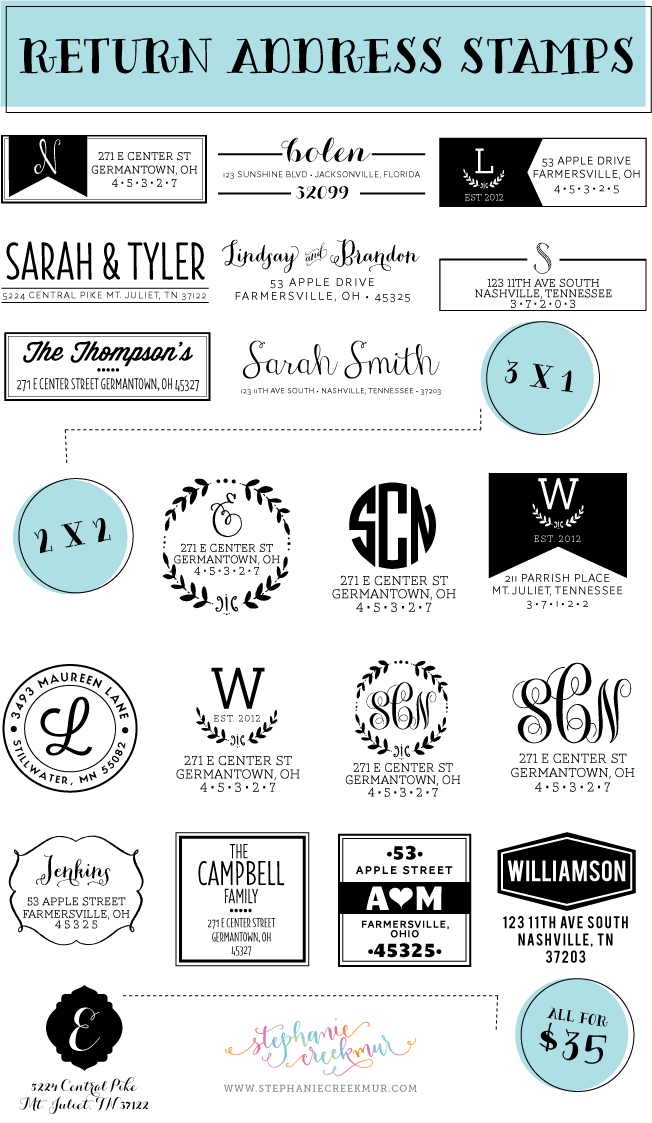 There are lots of other awesome goodies in her shop, too! Here are some of my favorites: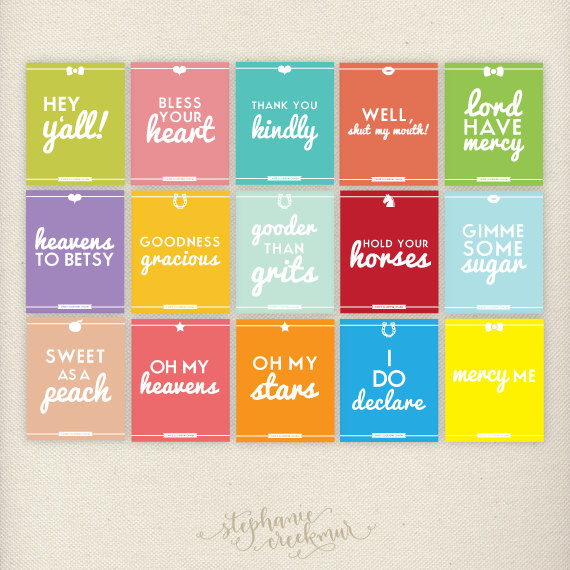 These "Southern Sayings" prints are just too cute! Love them and I definitely have heard quite a few of these around here in Nashville. I've even said some myself! Ha! ;) She has some gold foil prints of the above too that are gorgeous!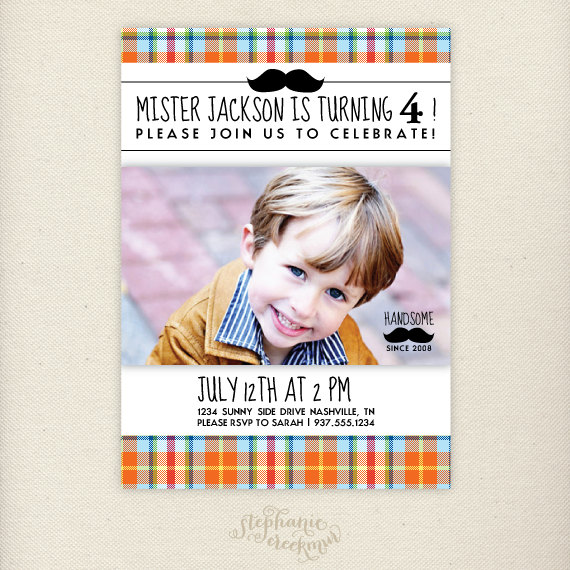 This "Preppy Mustache" invitation is so adorable, too! Love the "Handsome since 2008!" Ha! Cute!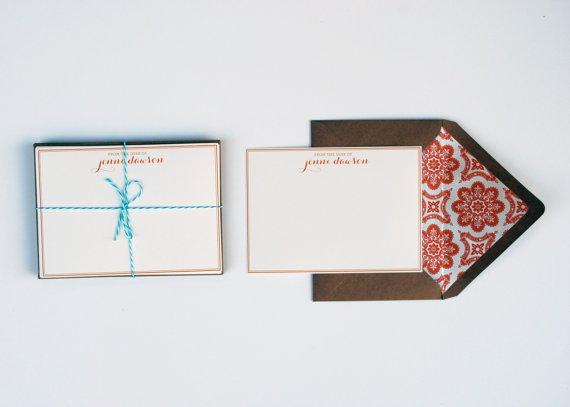 I also love this beautiful personalized stationery set!
There's so much more beautiful goodness in Stephanie's shop! I am SO proud of her and I can't wait to see everything that she creates in the future!
Remember when I said Stephanie was super sweet? Well, here's another reason why – she is offering all One Happy Mama readers a 20% discount for her shop – just use the code 1HAPPYMAMA at checkout! Yay! Now's a great time to purchase some gifts for the holidays! They'll be here before you know it!
Stephanie's stamp came in the most beautifully sweet wrapped packaging, too! I'm a sucker for cute packaging! ;)
Thank you, Stephanie for the beautiful custom stamp and for inspiring me! I love your work and am so proud of all that you are accomplishing!
Be sure to also check out Stephanie's blog HERE! You can see more of her lovely work there! Also, like Stephanie's Facebook page HERE and follow her on Twitter HERE!
Have a blessed Monday, friends! Hugs!
Stephanie did create a custom stamp for me, but I sincerely love it, her and her shop. All of the opinions expressed in this post are my own. :)