Remember THIS cute idea for Mother's Day? Well, the awesome folks over at the Persnickety Prints blog just shared these two Father's Day printables that you can download for FREE so I thought I'd share those with you all, too! I just think these little surveys that kids can fill out are so sweet. I know they will make us giggle and be so sweet to look back on one day.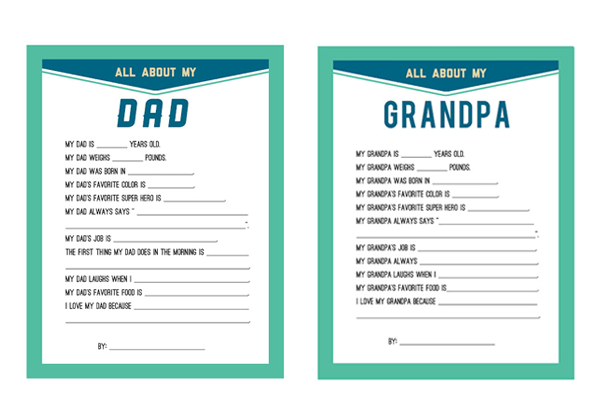 Click HERE to go to the Persnickety Prints Blog and download the PDFs!
Speaking of Persnickety Prints … have I mentioned how awesome they are? If you have never tried them for your printing, you must! They are a class-act and do wonderful work! Check out their website HERE.