I had the pleasure of being a part of the very first Amber Housley Inspired workshop last Saturday. I have to say that the whole experience was such a wonderful, creative and inspiring day. The day was filled with so many sweet details, so many wonderful presentations and so many other creative, sweet and friendly women. I just loved being surrounded by creative women who are dreaming big and who are so supportive and encouraging! It was so refreshing!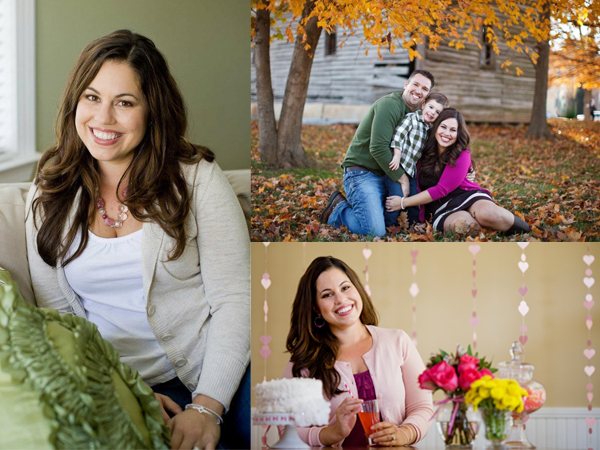 Amber Housley, the creative woman behind the amazing workshop, has been inspiring to me for a long time. I've watched Amber through the years as she created super cute scrapbook layouts, beautiful scrapbook paper and embellishments, beautiful invitations and more. I've always loved how gorgeous her work is and how creative she is! She's a local gal too and I love that she's made a name for herself and is doing so well. Not only that, but she is so sweet and encouraging and I think it's wonderful that she is passing along what she's learned through it all so that other creative women like me, who are wanting to start a business, can learn from her. I love how she's paying it forward. Very kind and cool of her. I think sharing knowledge like that is important and love that she is doing that. (Thank you, Amber!)
The workshop also had wonderful presentations by four other successful, creative and sweet women. After Amber opened up the workshop, the sweet and lovely Kelle Boyd shared with us her story and talked about fear.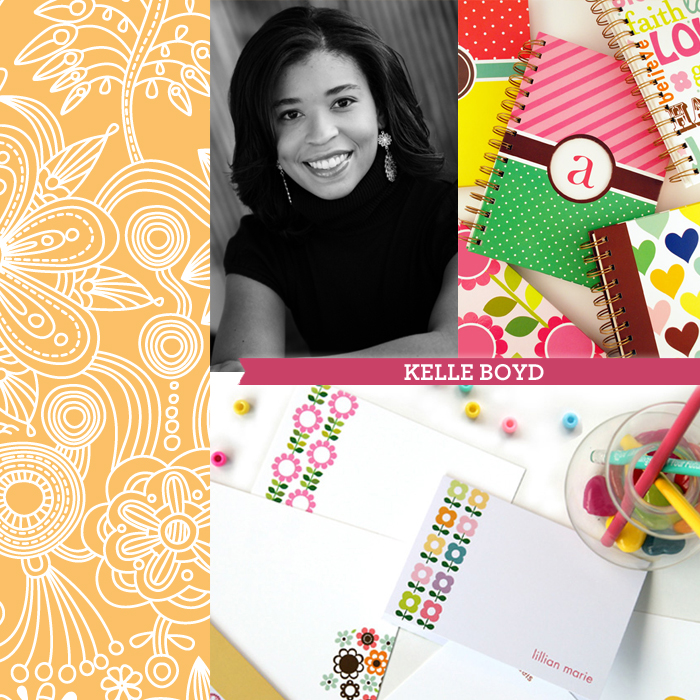 I just love sweet, Kelle. I have been a fan of her work for a long time and love her blog. She knows I'm her faithful reader and blog commenter! ;) Kelle uses such beautiful colors and patterns in her work.  I was so happy to see Kelle right when I walked into the workshop. She was beautiful and friendly – just like I knew she would be! It was so nice to meet her in person and I was thrilled to be sitting near her during the workshop as well! I loved it when she said that the fear of regret was greater than her fear of failure. Powerful words and so true.
Next up was the talented, lovely and oh so sweet, Sara Rose of Sara Rose Photography.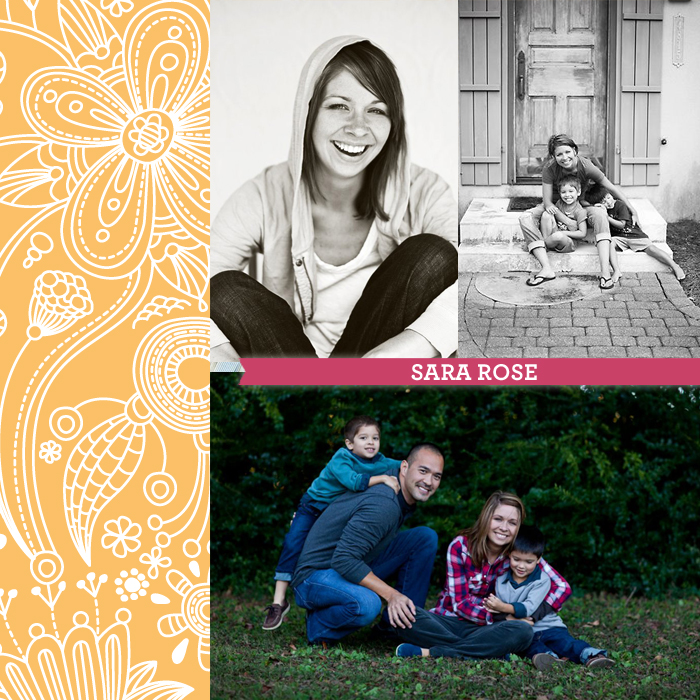 I just loved Sara's – I'm putting it all out there presentation. She is a Mama of two cutie patootie boys and takes beautiful photographs. She was genuine and real and kind and tenderhearted and I loved that. I loved it when she said, "Don't worry about what other people say, just prove them wrong." She loves happiness and so do I. :)  I could relate to her so much and when you see Sara – she just exudes kindness and you feel like an instant friend. She's all about paying it forward as well and she talked about how she balances her successful photography business and family life. I took so much away from her presentation as well.
Then Courtney Dial gave her presentation and it was another good one. :)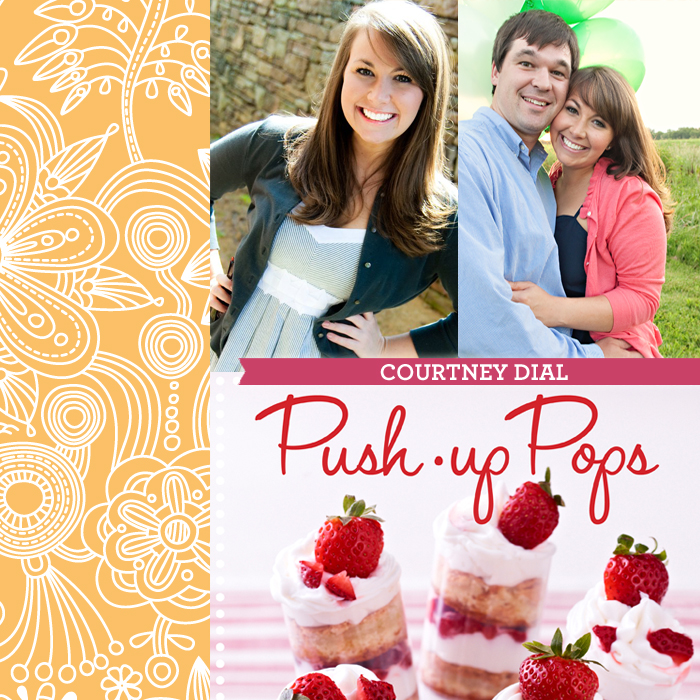 Courtney is a Lifestyle/Party Writer and Push-Up Pops Author. She is the founder of Pizzazzerie.com & The Bakery Spot. She is the Twitter queen and shared SO much about social networking and how much it can benefit a business. I loved hearing her insight on it all and the great tips she passed along. Her book, "Push-Up Pops" is fabulous and delicious. She was so personable and sweet and had SO much energy. Loved that! She shared great plugins for WordPress and lots of other great sites and tools for us to use. Her presentation left me really wanting to dig into the social networking side of it all and really use it better. P.S. Get her book! It's SO cute! ;) Click HERE.
Last, but not least, sweet Jessica Bishop gave us her presentation.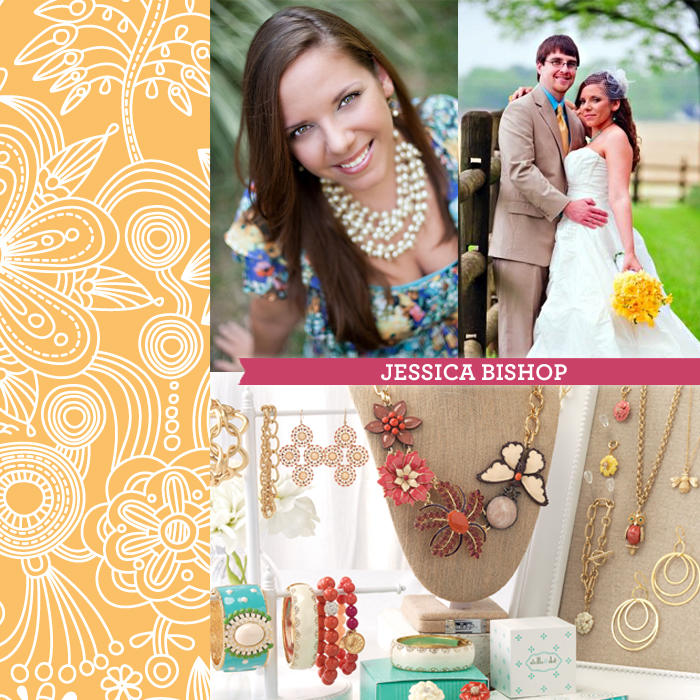 Jessica is a graphic designer, Blogger, Stella & Dot Stylist. Her blog,The Budget Savvy Bride, is an award-winning blog that she launched in 2008 shortly after she became engaged. She was so kind and friendly, too and she shared lots of helpful information about putting together a media kit and making media appearances. I loved hearing about her journey as well. I think it's fabulous how emphasizes how you can be thrifty and still have the dream wedding you've always wanted. Her blog has tons of inspiration and ideas for the bride!
Amber thought of every little detail from the beautifully decorated tables to the awesome swag bags full of awesome goodies that each workshop attendee went home with. The food provided was delicious and I seriously need to find out who makes the fruit tea that was served. Yum. ;)
The workshop inspired me so much! It was one week ago TODAY that I attended it and it took that long for me to just digest all of the useful information I received. I would attend the workshop every year if I could, just because I know it would inspire me and jump start that creative passion inside of me EVERY TIME. There's something about being in a room with so many sweet, creative and talented people that is just so refreshing and exciting. It was such a cool experience. One that I'm glad I stepped out of my comfort zone for. I feel like my creative self grew a lot that day and those big dreams that I've been dreaming ARE attainable and I AM capable. The entire day was a blessing to me in so many ways. Not only did I leave the workshop full of ideas and plans to reach those dreams and do what makes me happy, but I gained so many new friendships, too. Now THAT is what I call an inspiring day.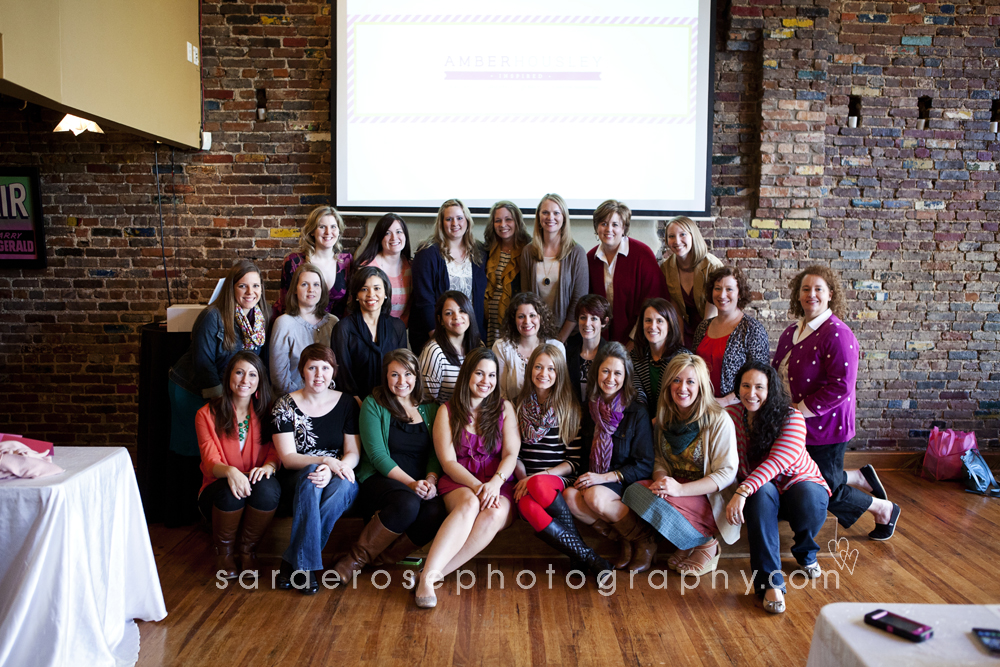 Thank you Amber, Kelle, Sara, Courtney and Jessica! BIG hugs to you ALL. :)