I had the pleasure of being sent this beautiful March Card kit from one of my most favorite scrapbook sites online, Simon Says Stamp. You MUST check out this website if you haven't already. I love ordering from Simon Says Stamp. Their product selection is great, prices are wonderful and the folks there, well that is the best thing about Simon Says Stamp – Heidi and the rest of the folks there are the sweetest that I've ever encountered. I'm serious. Heidi also has a heart of gold. (Love you, sweet friend).
So when she surprised me by sending me this kit, it totally made my day. I wanted to share with you the few things I've been able to create with the kit (so far) and to just give you all a heads up on the great store that Simon Says Stamp is and how awesome their new monthly card kits are. FEbruary's kit sold out and March is ALMOST sold out so be sure to check out the website and pick you up one if there are any left! They will probably be gone by the end of the day! Be sure to also check out the website so you can stay up-to-date on it all so you can snag yourself an April Card Kit. I am SURE it's going to be amazing, too!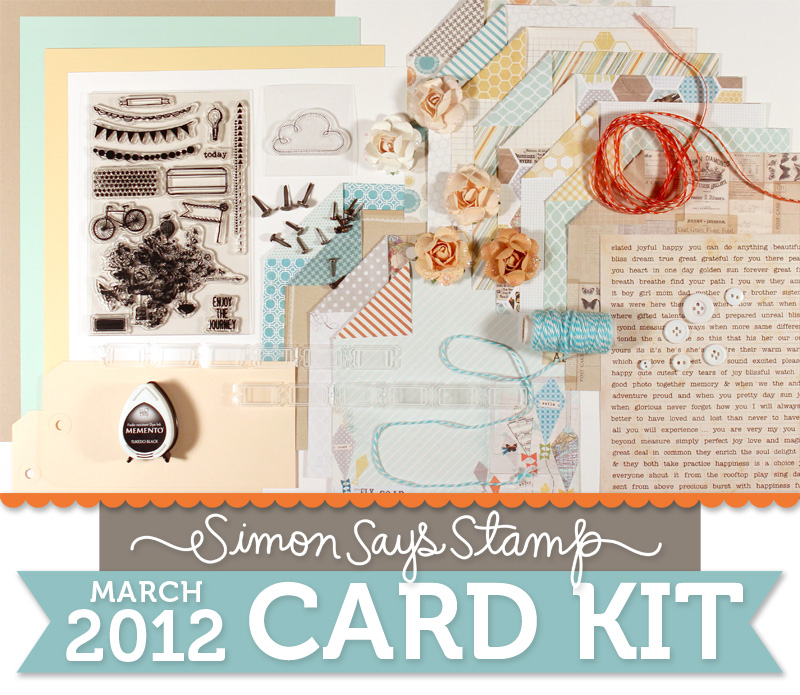 I haven't had as much time as I would like to create, but I was able to whip up a simple card: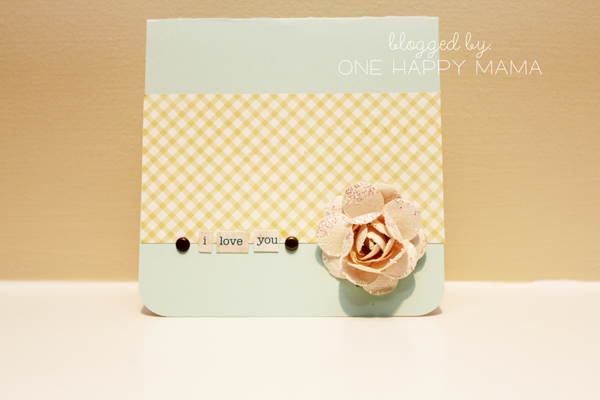 This beautiful tag that I'm going to attach to a gift that I am planning on giving: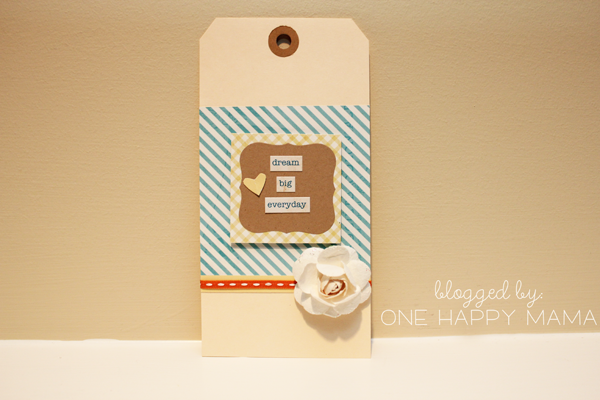 And in the spirit of Project Life Tuesday, tomorrow – I even created a sweet tag to put in my Project Life Week 7 pages:
I love how soft and beautiful this kit is. Very elegant and light. It's so easy to whip up some sweet and simple cards, tags and more. I think it would be so fun to have one of these beautiful kits delivered to my door every month! 
You can find Simon Says Stamp's store HERE, their blog HERE, Facebook page HERE and follow their tweets HERE. They are all so sweet there and are worth checking out for sure.
I hope you have a great Monday! BIG hugs! See you tomorrow for Project Life Tuesday!!