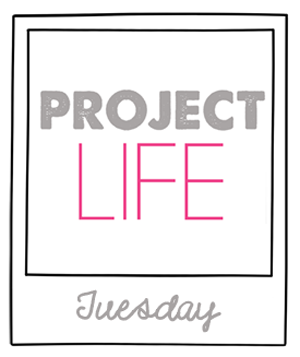 Happy Project Life Tuesday you guys! :)
I hope you all are having as much fun as I am with Project Life! It has been such a breath of fresh air every week! I get giddy every time I slip something into one of those little pockets! Ha! I'm a dork! ;) Anyway, here are my week five pages: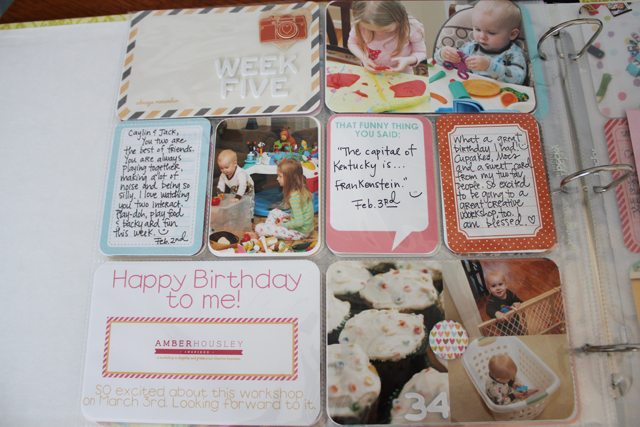 :left:
On this page I've got my week five card and then a couple of journaling cards describing the photos on that side along with one of my journaling cards so that I can remember a funny thing that Caylin said. Love jotting down those silly quotes and using them in my album. I know I am going to love looking back and reading those! ;) You can find those journaling cards HERE. They're on sale now for $1! :)
Also on my left page, I used some American Crafts embellishments (Thickers, Flair and a super cute Amy Tangerine camera sticker) and I printed out the logo to a creative workshop I'm attending in March since it was a present to myself (I had a birthday last week). ;)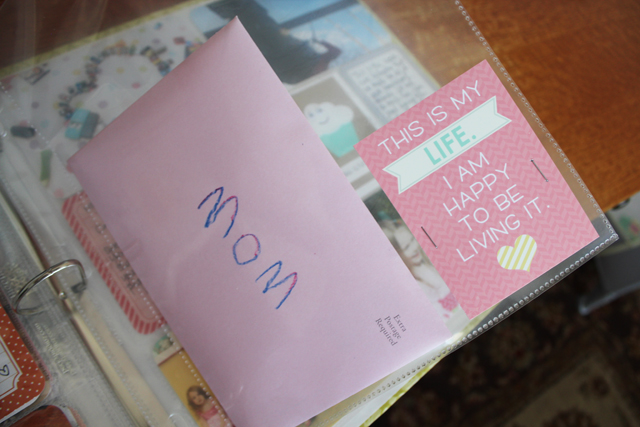 :middle:
Since my birthday was last week, I used an 8.5×11 page protector and slipped the sweet birthday card from my kids into it. I've got to find the other cards I got and I'll slip those in, too. Then I took one of the super cute cards from THIS kit and stapled it to the side of the protector. If you haven't checked out those cards yet – you must! Crystal and I created them to raise money for a sweet girl named, Claire. You can read all about that HERE.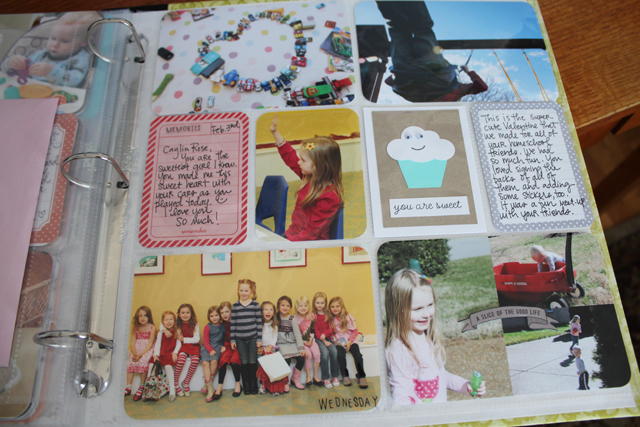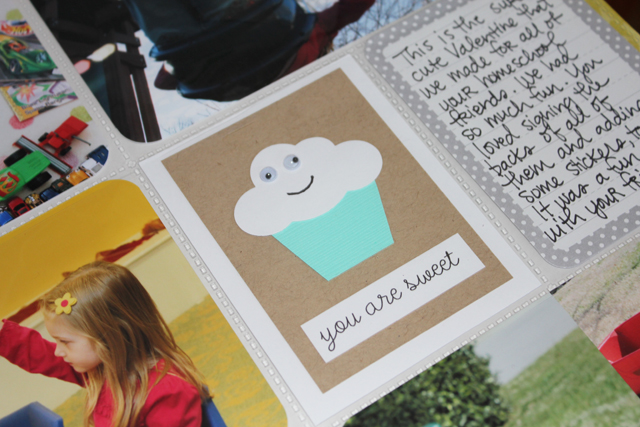 :right:
The right side has more photos and journaling cards. I also included the sweet little handmade Valentine that Caylin and I made for her friends last week. We had a little homeschool group get together and everyone exchanged valentines. Caylin and I had so much fun making them together and I wanted to be sure I kept one so we made an extra one. Be sure to save one and include it in your album!
Well, those are my week five pages! Thanks so much for stopping by! I LOVE seeing everyone's pages and being inspired!  
I'd love to see your Week 5 pages! Link up below if you'd like! Check out more awesome Project Life inspiration HERE on my friend Jessica's blog!