I started Prints for a Purpose a few months back not too long before my sweet daughter was diagnosed with Type 1 Diabetes. Today, with the help of my sweet friend, Monika, I have a beautiful print in both a pretty pink and beautiful blue filled with sweet, inspiring words for your child's room that will benefit Caylin's Cure. Monika contacted me a couple of weeks ago offering to create a super cute subway art print for me to sell to raise money for Caylin's Cure. I can't thank her enough for thinking of us and for taking the time to create these. I thought a print filled with loving, sweet, encouraging words would be perfect so I sent Monika these phrases to put on the print and I just LOVE the way it turned out.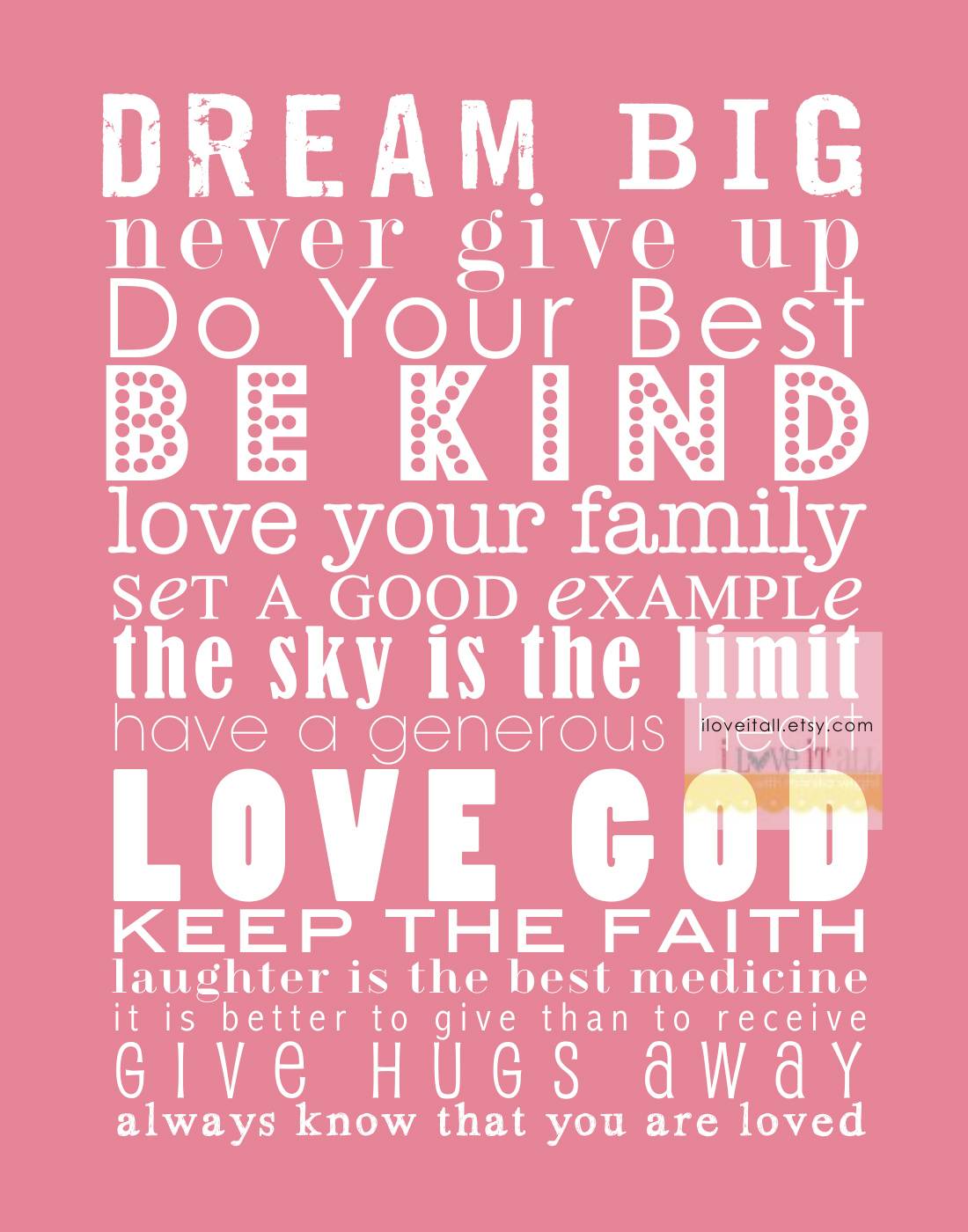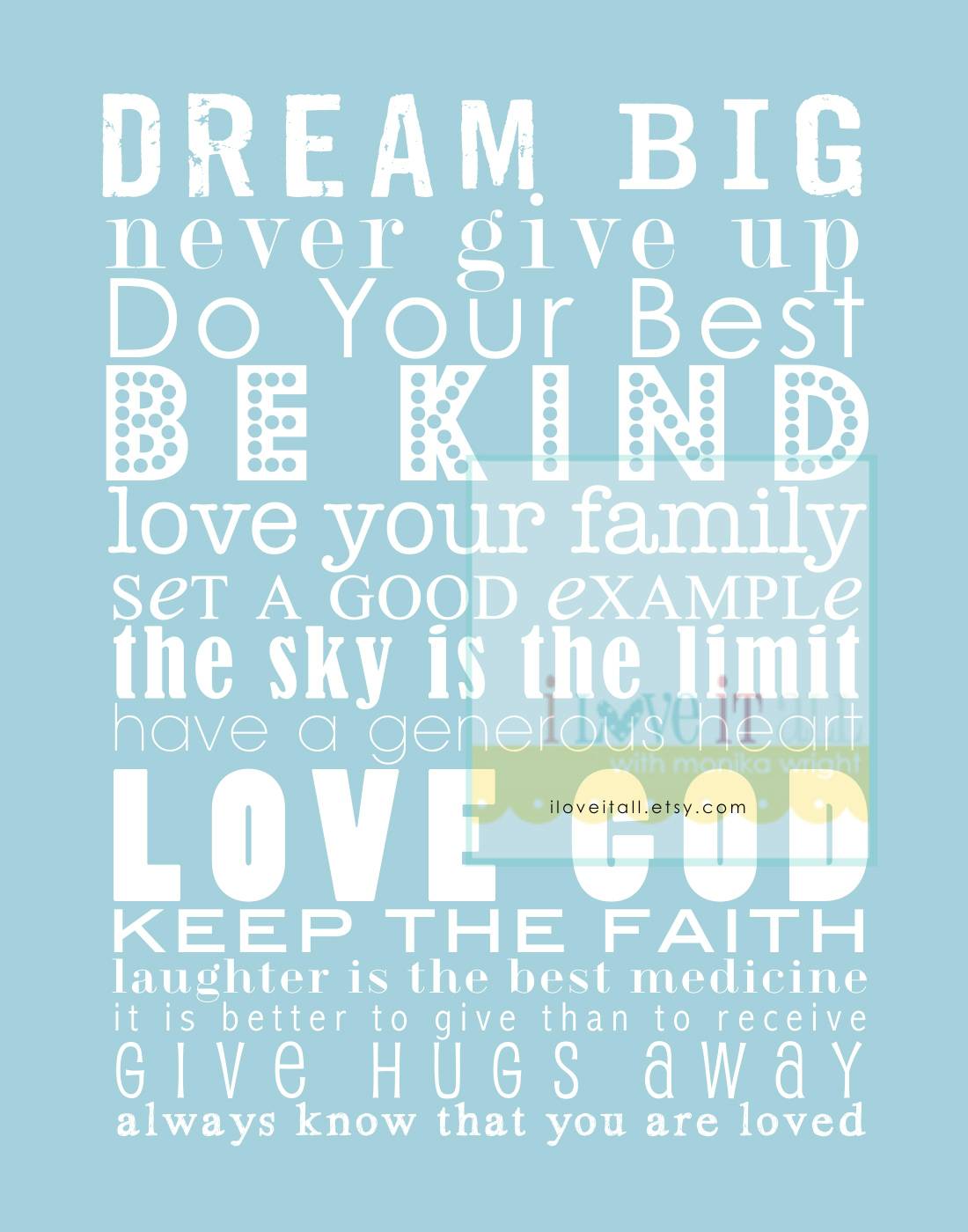 I have them hanging in Caylin and Jack's room as a sweet reminder to them. I love it and I love the reason behind this print.
So here are the details and yet one more way you can help us raise money to help find a cure for Juvenile Diabetes AND help children who are currently living with the disease.
For a donation to Caylin's Cure of $20, I will email you the high res file of this print in either pink or blue. The print is sized at 11×14 and prints out beautifully. I got mine printed online at the AWESOME www.persnicketyprints.com. They have great prices and the quality and customer service are amazing! But you could print it at home or any other place that does prints. I bought white frames at Target to frame them in and voila – super cute artwork for my kids' rooms. 
Another cool thing about your donation, you not only get your choice of print, but you'll get two entries to win one of many other prizes, including an iPad2! If you have already donated $20 or more to our fundraiser and would like a print – just shoot me and email and let me know which one you'd like and I'd be happy to send it to you.
The cool thing about this print is that you can print it out as many times as you want. Not only is it a cool piece of art to hang in your child's room, but it would make an awesome baby shower gift as well! Don't ya think?
So click on the Chip In box on the right side of the sidebar to donate. All donations will go right to Caylin's Cure. We are helping numerous organizations and charities with the money we raise. See the fundraising website HEREfor those details.
After you donate, if you would like the print, just email me at caylinscure (at) gmail (dot) com and I will get it to you!
Thank you again to my friend, Monika! She has an awesome Etsy shop HERE that you must check out! I love supporting sweet people with generous, kind hearts.
I hope you all have a blessed day! Spread the word, please! Hugs and thank you again SO very much!