I was so excited when I got Caylin's sweet customized print and pillow last week in the mail! They are SUPER cute just like I knew they would be! Here's Caylin proudly showing them off: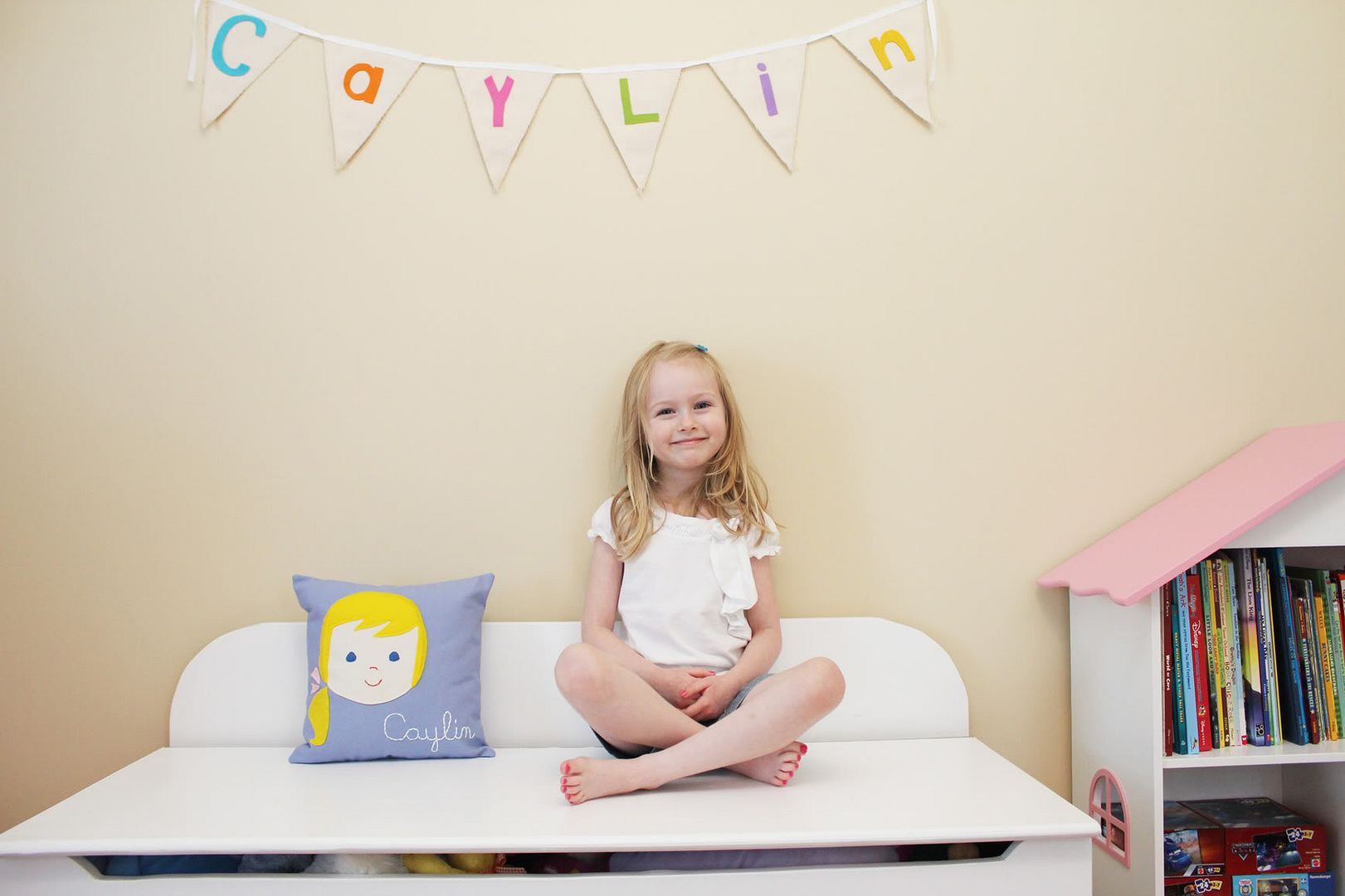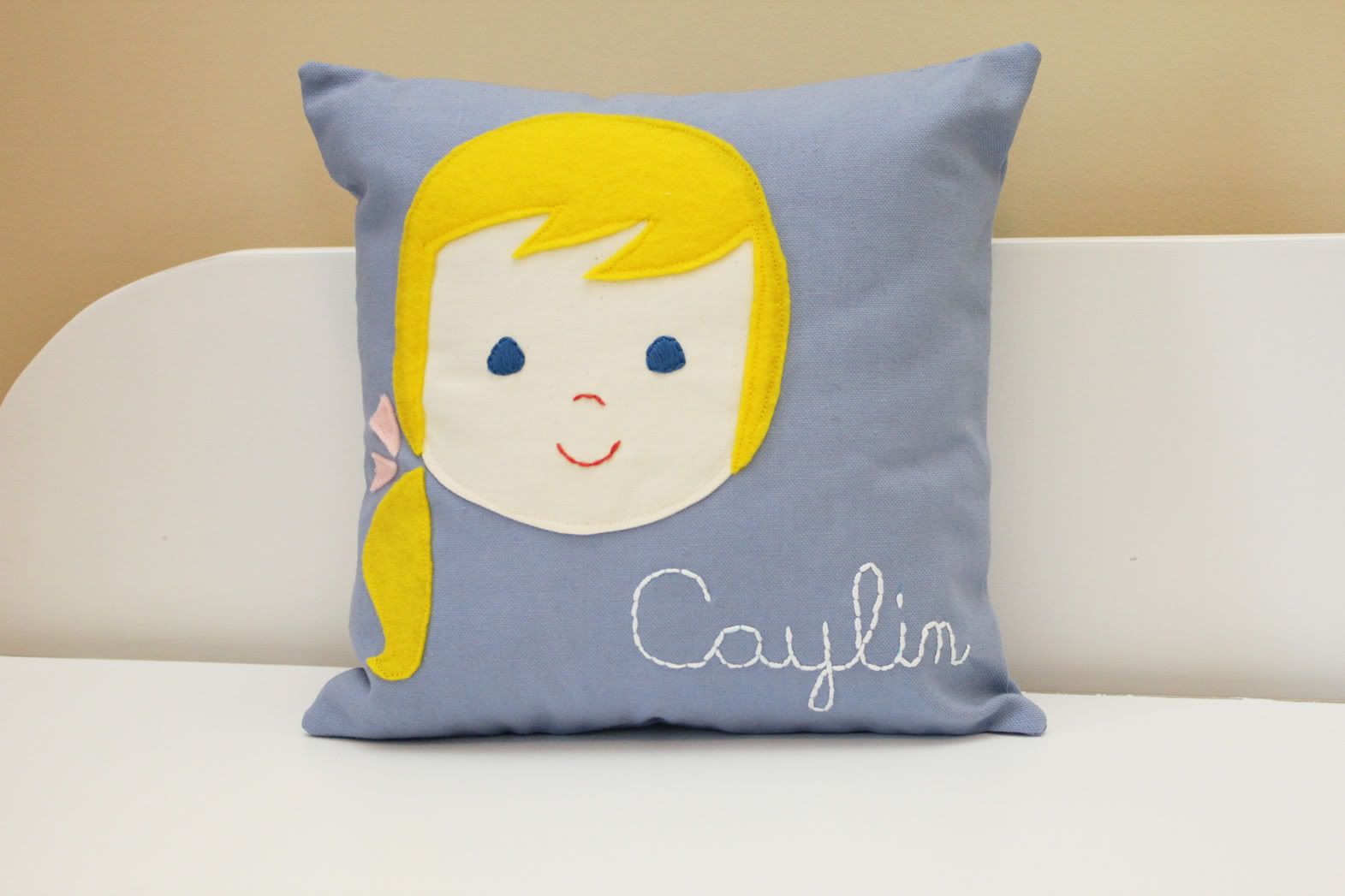 I just LOVE them! So super sweet and such a cute, whimsical touch to a kid's room! What a great gift they would make, too!
How would you like to win your very own customized 8×10 OR 11×14 custom art print from sarah + abraham?
Here's how you can ENTER TO WIN:
1. Visit the Sarah + Abraham SHOP. Leave a comment here about your favorite product.
2. "Like" Sarah + Abraham on FACEBOOK and tell her "one happy mama" sent you then leave a comment that you did so.
3. Become a follower of one happy mama if you aren't already and leave a comment telling me that you are.
4. Post a link to this giveaway on your Facebook page, blog or tweet about it and leave a comment that you did so.
You can leave a comment for each thing that you do, but be sure to leave a separate comment for EVERY entry so they all count!
This giveaway will be open to entries from now (April 21st ) until Thursday, April 28th at 11:59 pm. central time. A random winner will be chosen and announced on Friday, April 29th. Good Luck to you all! Have a beautiful day! BIG hugs!