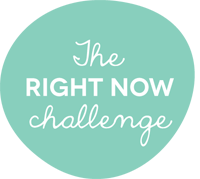 Caylin: "I can't wait until I have a crush on a boy, Mama." Uh oh. We're in trouble! ;)
Luke loves spaghetti and these gluten-free coco loco bars.
Jack says, "you're beautiful, Mama" to me at least once every day. I just love that little guy.
Caylin, "I just can't help touching Jack's toys!!"
That's it for this Friday edition of the Right Now Challenge! Be sure to be jotting down those little tidbits in your everyday life! You'll be glad you did!
XOXO! Have a great weekend!