Happy Project Life Tuesday!
First and foremost, I just want to say that I am so heartbroken over the devastation that has occurred in Oklahoma. My thoughts and prayers are with everyone in that area and everyone in the path of the dangerous weather that is continuing to travel across the country. Such a heartbreaking and sad thing to see happen. Sigh.
On a brighter note, I'm happy to share some more of my Project Life pages with you all today. I pray that wherever you are today that you hug your loved ones tighter and keep everyone in Oklahoma in our prayers.
Here are my pages: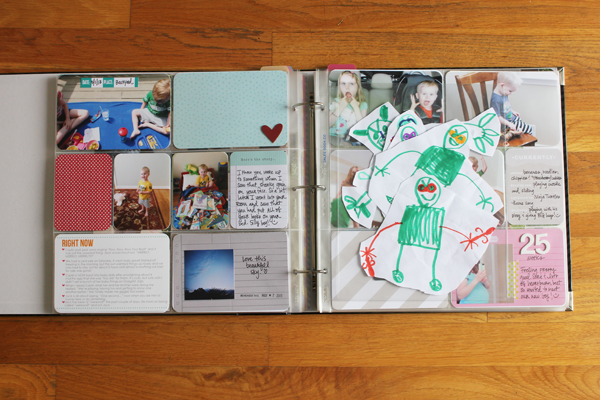 For this week's spread, I used the DESIGN A page protectors (my favorite) and an 8.5×11 page protector.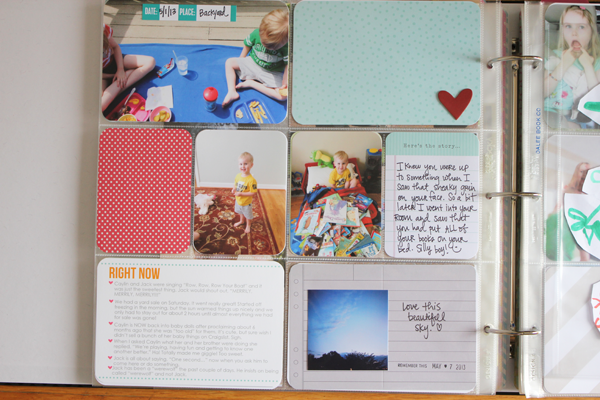 I kept things simple, like I usually do. :) I of course included my Right Now journaling card with little tidbits about our week.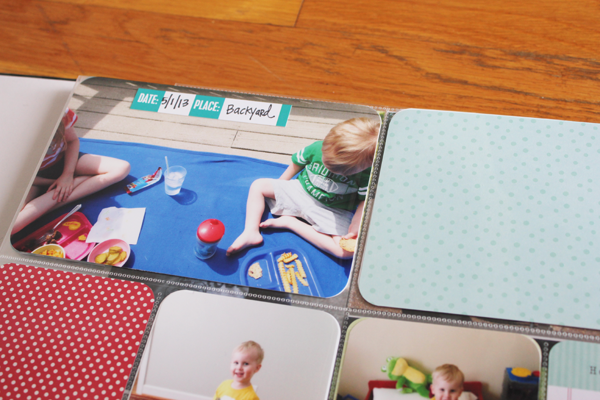 Here's a little close-up. :)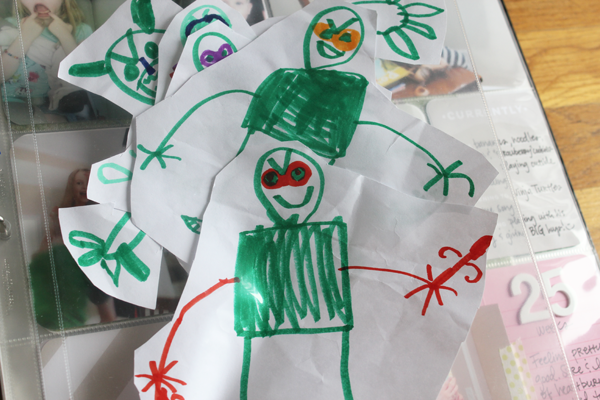 In the 8.5×11 page protector, I included these super cute drawings that Caylin did for Jack. He wanted her to draw the Teenage Mutant Ninja Turtles for him a couple of weeks ago and I just thought they were TOO cute to let go of (or let Jack destroy, Ha!) so I slipped them into this page protector and just like that – they were safe and sound and make me smile EVERY time I look at them. :)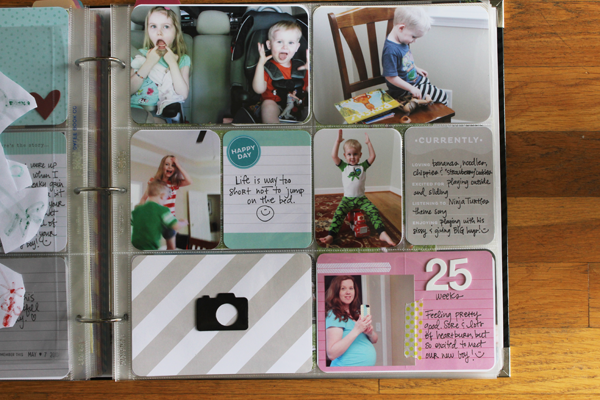 Here's the right side. :)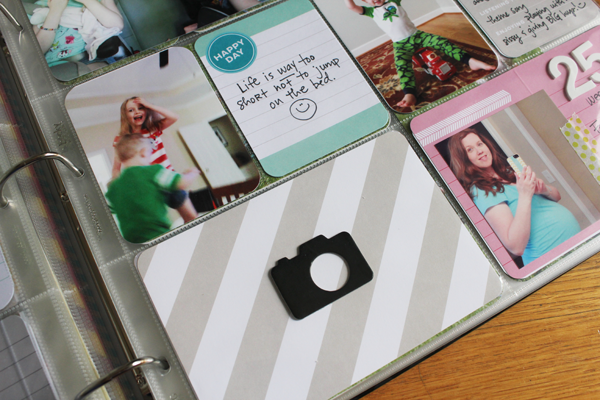 And a couple little close-ups!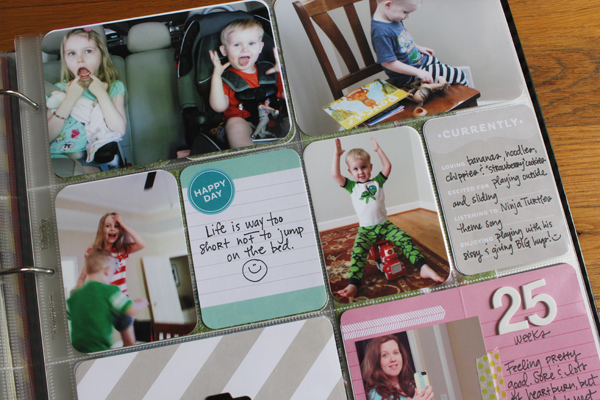 The picture of Caylin and Jack jumping on the bed is totally out of focus, but I want you to remember that your photographs DO NOT have to be perfect to be memorable and for you to love them. I just love that photo and included it – blurry and all. ;)
This week I used goodies from the BLUSH Edition Kit some Pebbles cards as well.
I hope you have a blessed day today! Thank you so much for stopping by! I hope you come back again tomorrow! Always lots of fun, giveaways and goodies on my blog!