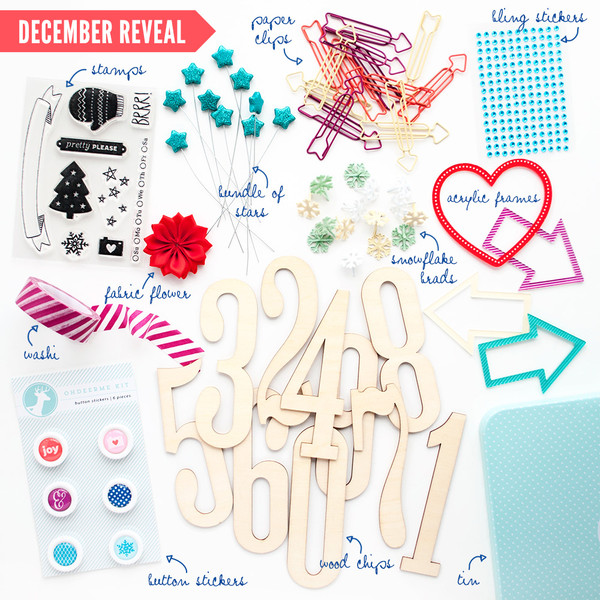 I'm telling you – these Freckled Fawn OHDEERME Embellishment Kits NEVER disappoint! How cute is this? I mean, come on! LOVE it! I love how the kits come with such a variety of stuff and the stuff is CUTE and great quality! I mean, stamps, washi tape AND those cute paperclips? You're getting stuff in these kits that you can't find anywhere else – not to mention the tin it comes in is super cute! LOL! :-D
Find out more information about the kits HERE.
Looks like at the moment all of the subscriptions are sold out, but you WANT to get on this waiting list. This is definitely one kit you do NOT want to miss each month!
Have a great day!! :)