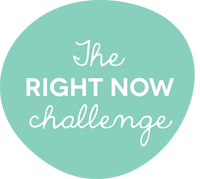 Happy Friday sweet blog readers!
Popping in to post today's Right Now Challenge!
I wasn't able to jot down much this week and I know I missed a few things (darnit), but I'm glad to have a couple things to record! That's something! Here's what I've got this week:
Jack gave me a BIG ol' bear hug and I asked him, "Where did you learn to give such great hugs, Jack?" He said, "I learned how to hug by watching you hug Daddy." Aw!
Luke has turned into a bit of a night owl. He takes two good naps during the day and used to go to sleep around 8, but lately he'll stay up until about 9:30 just "talking" and playing. Silly boy!
Jack came up to me and said, "Can I have some Coco Puffs because they are so crunchy and yummy looking." Ha!
I hope you all have a wonderful Friday and great weekend ahead!
Sending you all BIG hugs!