Happy Project Life® Tuesday!
It has been WAY too long since I've posted some pages! SO sorry about that! I'm glad to be slowly getting back into a routine and getting caught up on printing my Project Life photos and working on my pages! Yay!
Here's what I have to share today: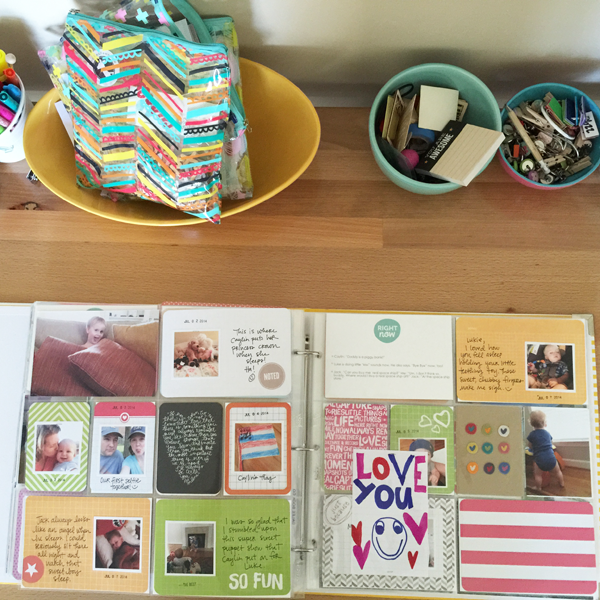 I used DESIGN A page protectors (like usual) and included a small 5×7 Project Life page protector as well as an insert. :)
Here's the right side: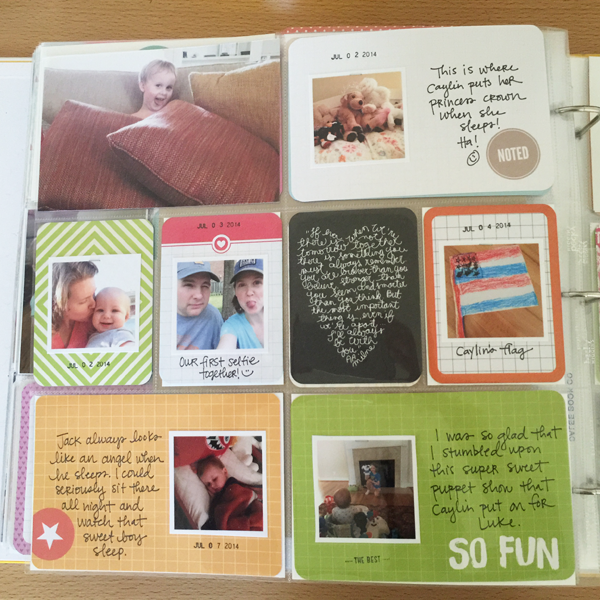 Cards used are from the HONEY, SEAFOAM, KIWI and PLUS ONE kits. :)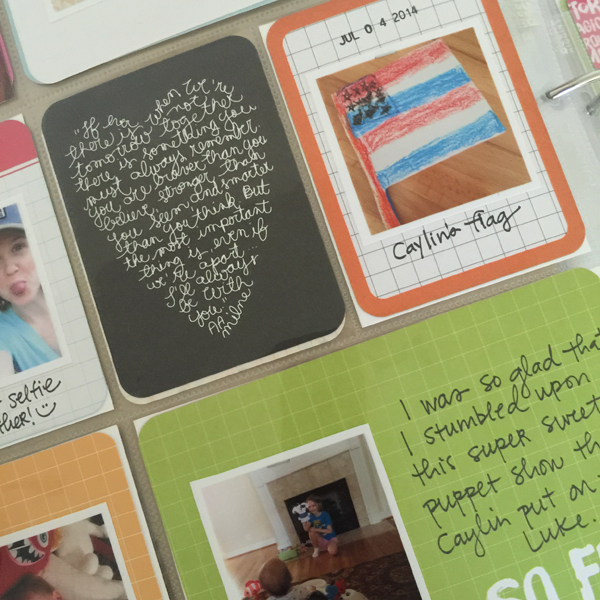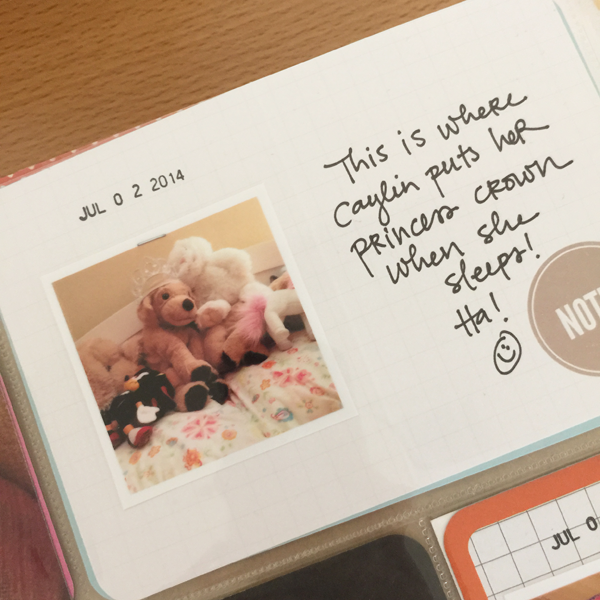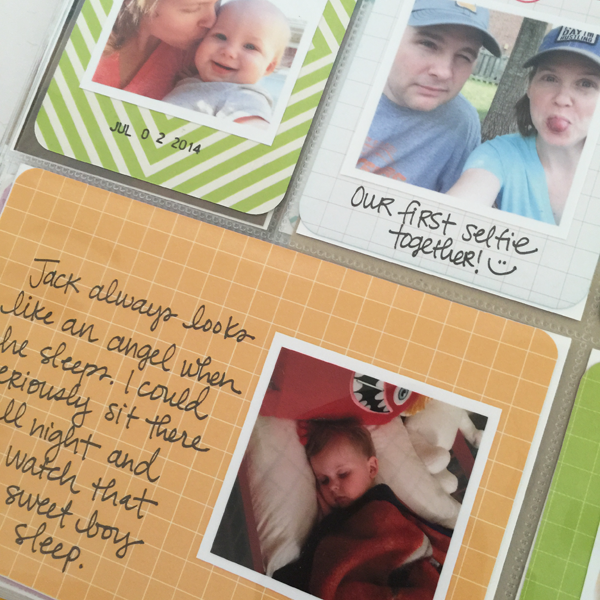 Here's the 5×7 insert front and back: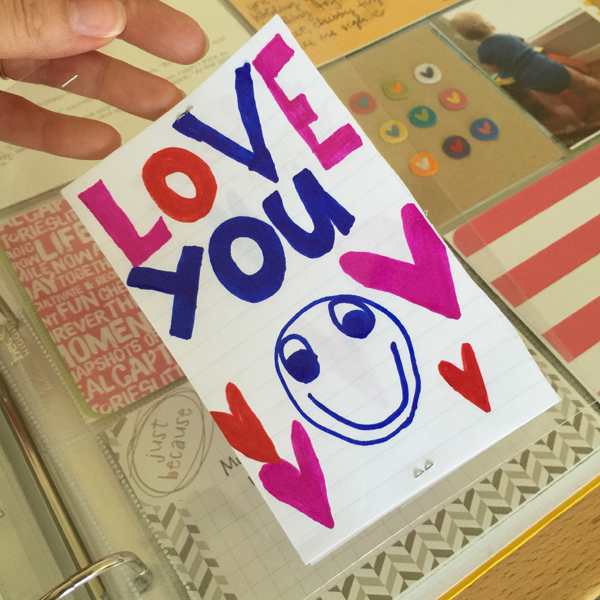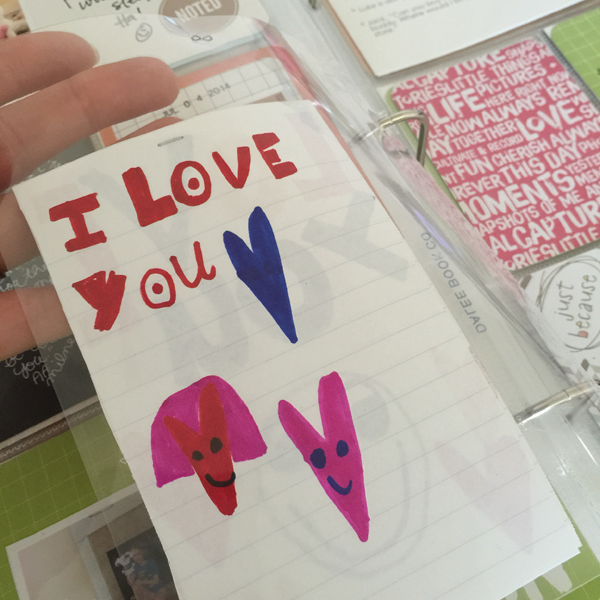 I used the 5×7 page protector to put in a couple of sweet notes Caylin wrote to me. Just used a staple from the Tim Holtz tiny attacher to keep them from slipping around, etc. I love that little stapler. Cannot live without it. Ha! ;)
Here's a shot of the right side: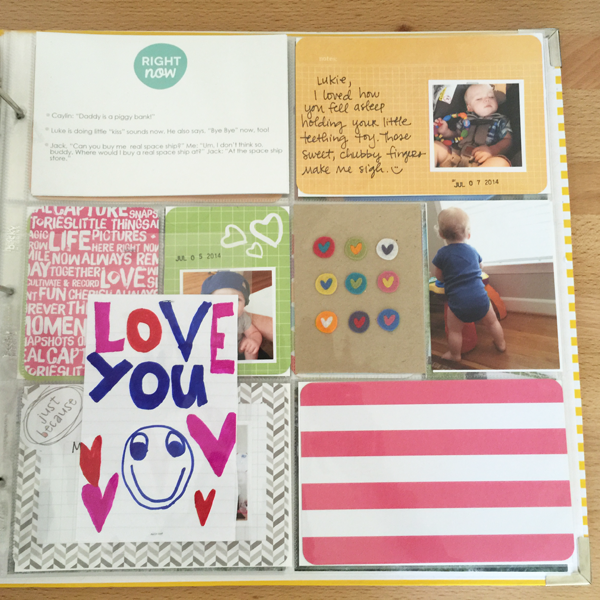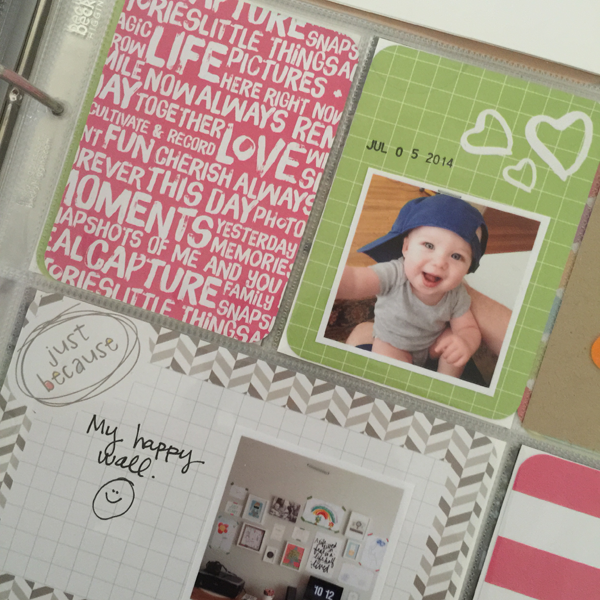 The "just because" 4×6 card is from the SUPER CUTE mini kit that I got at Hobby Lobby. :)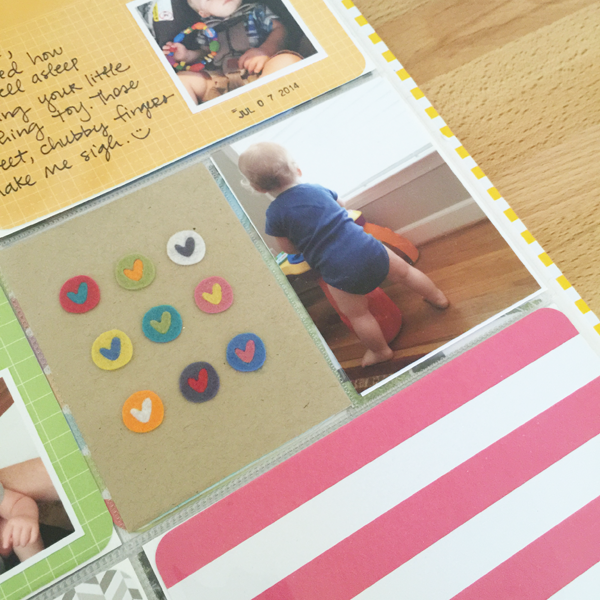 The little 3×4 card is one that I made using a super sweet die from Waffle Flower. It's THIS little die. I heart it. :) I used some felt to make it and put it on a piece of kraft colored cardstock. Super cute and simple filler card with a handmade touch. I love making my own filler cards every now and then!
Well, there you have it! Getting back to it and hoping you all are having a great week! Thanks for sticking around here even though it's been a bit quiet! Working on filling up my blog calender now! Excited!
Have a blessed day! XOXO!