Happy Project Life® Tuesday!
Hope everyone's week is going well! Here are the pages I'm sharing today – I'm truckin' right along, trying to get all the way caught up and end the year good to go and start fresh in 2015. :)
I used my go-to DESIGN A page protectors. The kits that I used are: Kiwi, Blush, Honey, a card from the boy themed cards and the Plus One mini kit.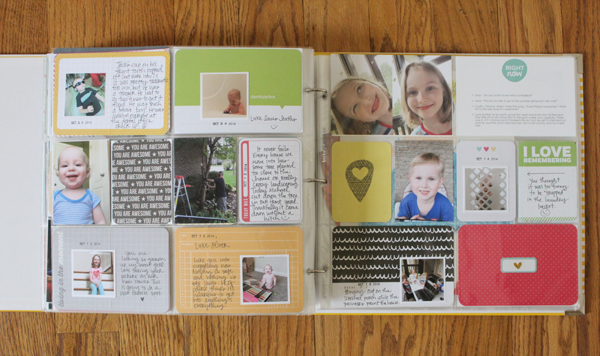 Here's my left side: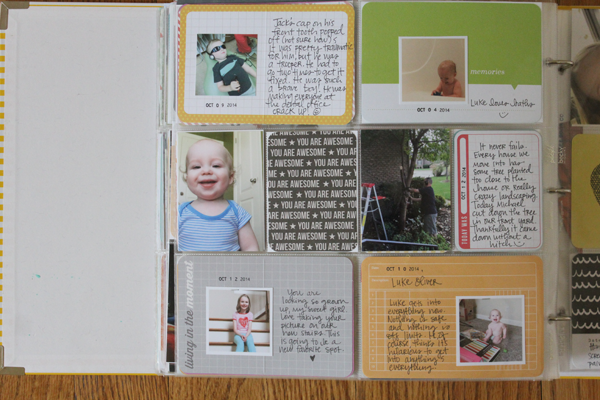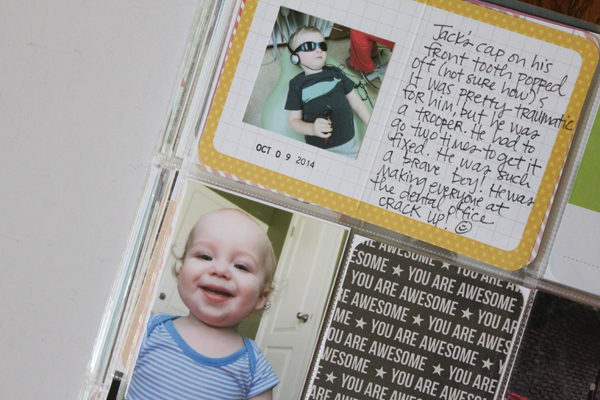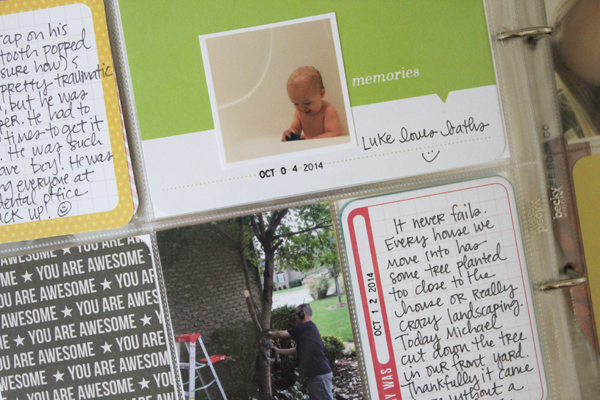 Here's my right side: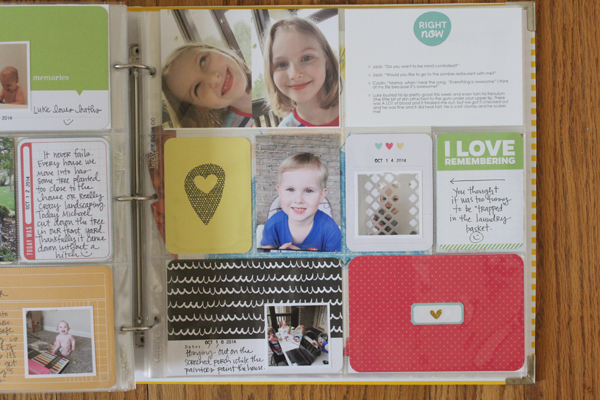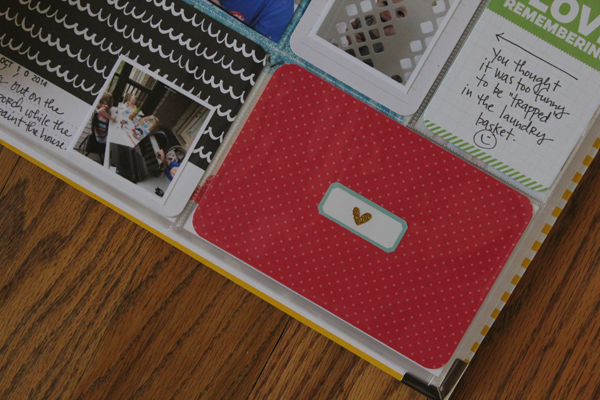 This label sticker and glitter heart sticker are from Freckled Fawn.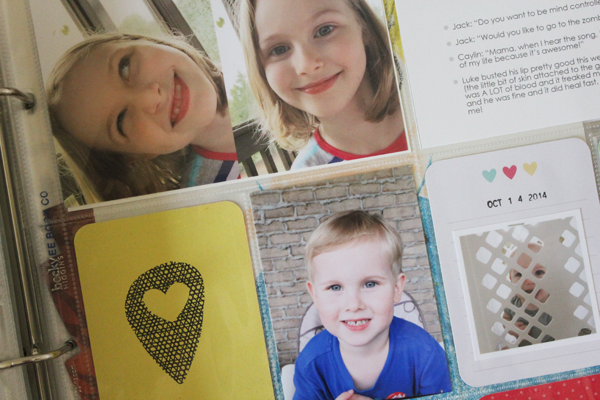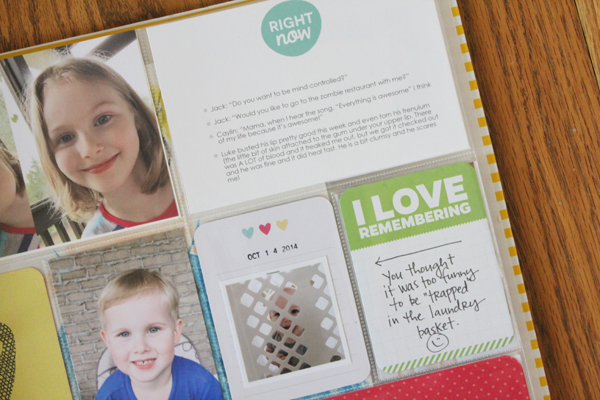 I also decided to do something different this year with our Henry the Elf adventure photos. The last couple of years I have just slipped the photos into the page protectors, but this year I decided to create some 8.5×11 scrapbook pages to document his adventures. I figured I could do 4 layouts with 6 photos on each and then just use two 8.5×11 page protectors and slip them in there. Here is the first layout that I made with photos 1-6.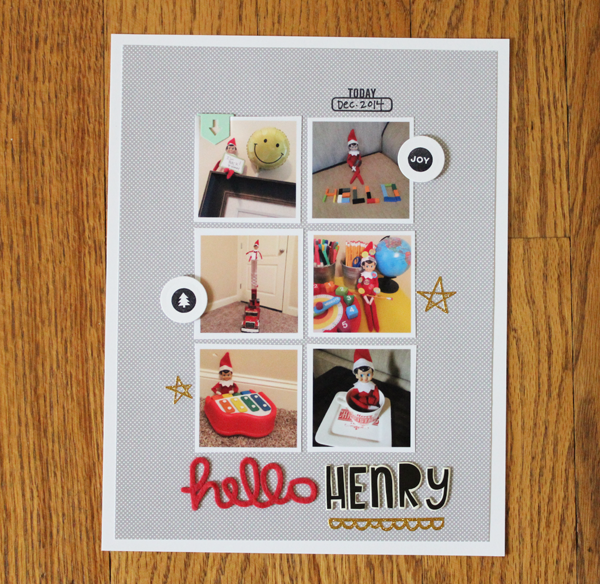 I used goodies that I had on hand (from LONG ago) and then also used some goodies from the December OHDEERME Embellishment kit from Freckled Fawn. The today stamp, gold stars, gold doodle border (below HENRY), arrow clip on the first photo and the joy and tree stamp are all from the kit. I just LOVE the kit! SO fun and cute! You can see more of what came in the kit HERE and see how to get your own kits in your mailbox every month HERE. LOVE these kits!
Here are a couple of close ups: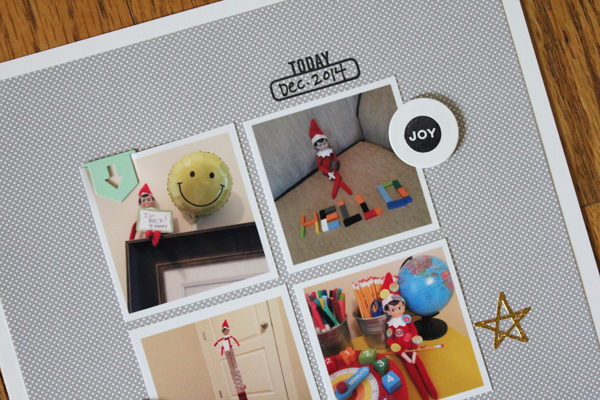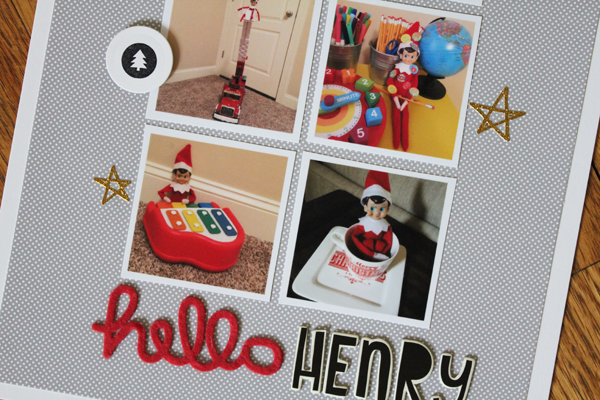 I hope you have a great day and rest of the week! Thanks so much for stopping by! XOXO!