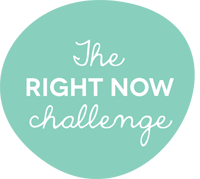 Hello! Hello!
Happy Friday, friends!
Here's my Right Now Challenge for today! It's Week 35! Yay!
Jack: "Do you want to be mind controlled?"
Jack: "Would you like to go to the zombie restaurant with me?"
Caylin: "Mama, when I hear the song, "Everything is awesome" I think of my life because it's awesome!"
Luke busted his lip pretty good this week and even torn his frenulum (the little bit of skin attached to the gum under your upper lip. There was A LOT of blood and it freaked me out, but we got it checked out and he was fine and it did heal fast. He is a bit clumsy and he scares me!
That's it for today, folks! Hope you all have a great Labor Day weekend!
XOXO!