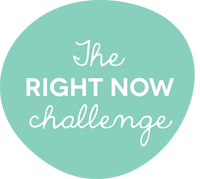 Yay! It's Friday! Hope you all are having a great week!
Here's what I've got for Week 16 of the challenge!
Caylin, "Mama – Jack just said the sweetest thing ever to me! He said I LOOKED LIKE A BARBIE!"
Caylin got a Barbie cell phone and said, "This phone has changed everything!" Uh oh. We're in trouble.
Caylin got her first REAL purse. She wears it EVERYWHERE.
Luke plays this game with Michael and I. One of us will be holding him and the other one will get close and then Luke will bend over and want to go to the other one and then that person will be holding him and he'll turn around and do the same thing. It's too funny. He would do it non-stop if we let him. ;)
Jack is deathly afraid of wasps and bees, bless his heart. When we're outside – if he sees one – he goes into freak out mode and won't move. This Summer is going to be interesting.
Have a great day and weekend! XO!